Former EPA head McCarthy on environmental policy in Trump era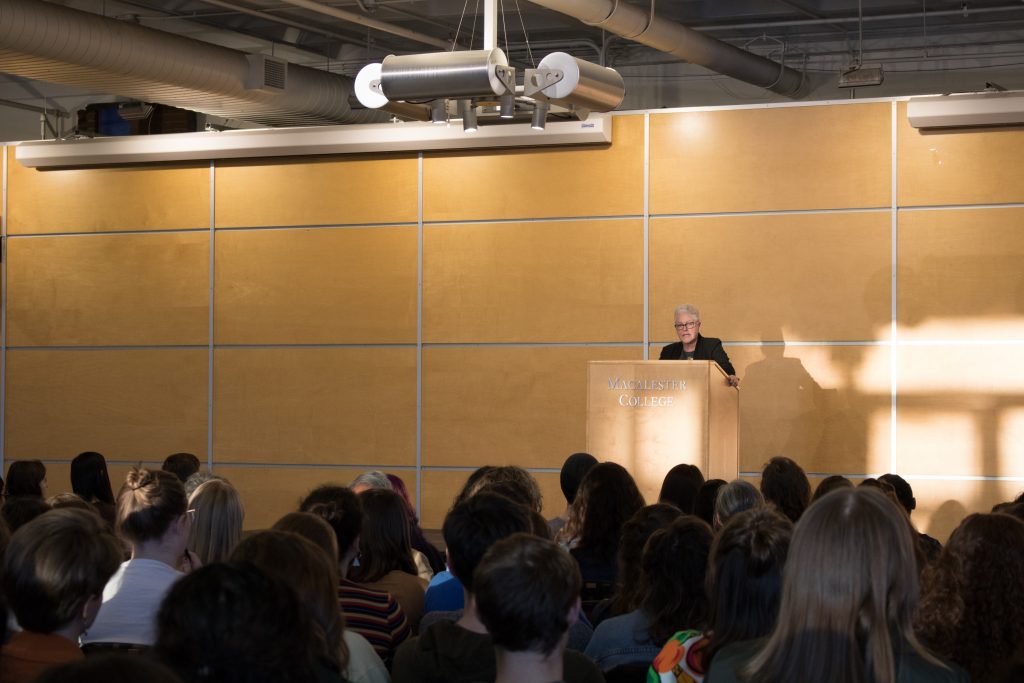 Gina McCarthy, the former head of the Environmental Protection Agency (EPA) under President Barack Obama, spoke last Thursday in Kagin Commons as the Lectures Coordination Board (LCB) spring speaker.
During her time in charge of the EPA, McCarthy – who is now a professor at Harvard University – made significant progress on initiatives to cut air pollution, protect water resources, reduce greenhouse gas emissions and regulate chemical safety.
"In a time when America's conservation projects are [under] threat and our health care system is deteriorating, it made sense to bring someone to campus who could share their first-hand knowledge and opinions on the matter," LCB member Kaleb Mazurek '18 said. McCarthy, whose background is in public health, emphasized that environmental degradation directly threatens human well-being – especially in the world's most vulnerable communities.
She went on to name climate change and the food insecurity it creates as the most critical threats facing the health of people around the world.
Given the unequal distribution of the impacts of climate change and other environmental hazards, McCarthy called on examples like the water crisis in Flint, Michigan to highlight the importance of environmental justice work.
Under her leadership, the EPA worked to enhance communication with vulnerable communities in order to better protect them from the negative health impacts of environmental hazards.
Despite the radically different ideas and leadership of the EPA under current administrator Scott Pruitt, her message was hopeful.
"Her energy and passion were inspiring," Greg Zacharia '18, a three-year member of the LCB said. "I learned so much from her, and left the lecture a lot more optimistic than I thought I would."
She reminded the audience that the fight to protect the Clean Power Plan, under threat from the Donald Trump administration, is far from over. Likewise, it will be at least three years before the United States can fully rescind its commitments as a signatory to the Paris Climate Accords.
"Everything you read in the paper about the dismantling of science, all of the rollbacks, all of the things that have been announced as being undone," McCarthy started, "Well, they're not undone, so stop being anxious about it and start being vocal about it!"
Now more than ever, McCarthy noted, the actions of industry and the public are critical to progressing towards a sustainable future.
In the realm of public health and the environment, this progress has long been stalled by insufficient communication reinforced by scientific jargon, partisan politics and class barriers. McCarthy said it's time to move past this.
The EPA was created by President Nixon. The Clean Air Act was radically strengthened by President George H.W. Bush. No matter your political affiliations, she said, everyone wants to breathe clean air and drink clean water.
"If you want to relate to people, you want to get them activated, you want to get them moving forward and you want to get them all excited you have to make the way you talk about things relevant to their lives," she said, "make it understandable and make it accessible." With her impassioned, articulate and frequently funny remarks, McCarthy reminded the audience that the fight for public health and the environment is ongoing – and will require the participation of each and every person in the country and world.