Grand Catch: A deep dive into the mind of an iron chef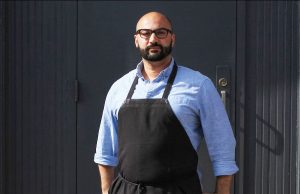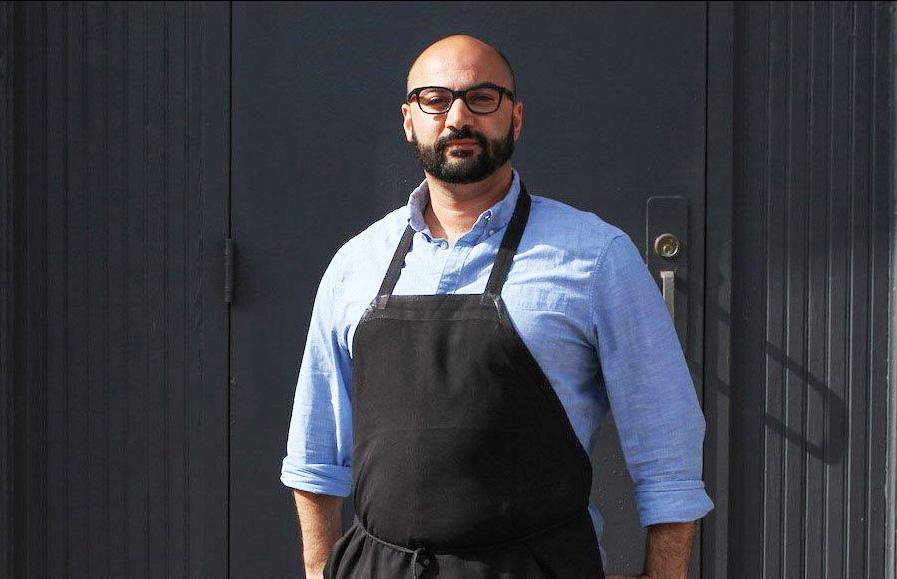 I sat down with James Beard-nominated Chef Sameh Wadi to talk food, family and learn more about his newest addition to Grand Ave's restaurant scene. Grand Catch will be opening in early April in the space that was previously occupied by Grand Central. The interview was conducted on March 9 and the following transcript has been lightly edited for clarity.
The Mac Weekly: Could you speak a little about your culinary journey, for the non-food enthusiasts of the Mac Groveland community?
Sameh Wadi: My parents actually wrote a cookbook in the mid-1980s which served as an encyclopedia of Palestinian cuisine. Food was a celebration and pasttime more than just something to fill your stomach up. I got into the industry and evolved and wanted to do more with connected heritage and food. I started cooking professionally about 15 years ago and worked in a variety of restaurants, starting in fine dining and opening up my first restaurant at the age of 23. Eleven or 12 years later and here we are; I was an idiot. I opened up Saffron and from there opened up World Street Kitchen food truck, which was followed by World Street Kitchen and Milkjam Creamery, respectively.
TMW: In the past few years, Middle Eastern cuisine has been receiving more praise and attention, in part due to groundbreaking establishments like your restaurant Saffron. Do you feel like it's your duty to put Palestine and Palestinian Cuisine on the map? Conversely, do you get annoyed when people expect that of you?
SW: Absolutely I feel a responsibility. It is a topic of conversation all the time. Palestinian food is about the people who cook it and the experience you get eating the food and being a part of a community. It is important to me to put those things on the front burner, so I continuously push towards that. Even though I don't have a Middle Eastern restaurant anymore, it is always there in the background.
TMW: Saffron had a clear Mediterranean and Middle Eastern focus, which can be seen in some of the dishes at World Street Kitchen, like the hummus and the shawarma. Will there be any za'atar on Grand Catch's menu?
SW: When you talk about Grand Catch as a whole, it is a seafood restaurant focusing on seafood boils. While there may not be traditional Middle Eastern dishes, certain spice concepts are rooted in the tradition of the spice route. When you talk about Louisiana cuisines, the cajun dishes are influenced by North African cuisines. Paprika, cumin and coriander are all familiar to both the Middle Eastern palette and the cajun palette.
TMW: What was the inspiration behind Grand Catch? What's your vision for the restaurant?
SW: In terms of inspiration, we wanted to do something that was unique and that was a representation of us as owners and culinary people and people who are trying to make a different impact in the community. The seafood boil is the center and it just grows and it becomes more than just seafood. Have a drink, have a beer, nosh on some food, share some food. Grand Catch will have more of a communal dining aspect, rather than "you get your plate and I get mine".
TMW: Why did you choose the Mac Groveland community? Why should Mac students/faculty come here?
SW: For me, there are very passionate people I have met in this community that drove me to come here. When you meet the people from here you see a general interest in community and an interest in what people around them are doing. They want to eat good food and support local businesses, so this seemed like a great opportunity.
TMW: Atmosphere and price seem to be deal breakers for Mac students. Can you speak more to those?
SW: We will have sandwiches on the menu that are under ten dollars and we will have other affordable options, as well as happy hour so people can come and hang out. You can get the experience of a genuine cooked meal and not spend your whole month's rent.
TMW: It's my first time at Grand Catch. What should I know? What should I order? How many people should I come with?
SW: It is always better to come with a group but we will definitely have things for a romantic evening out. It is communal dining, so it will be a fun place to come talk and eat with friends and family. I push people towards experiencing the boils because not a lot of people here are familiar with that. Picky eaters: don't fret, we will have a grilled cheese sandwich.
TMW: You're cooking a meal at home. What do you make? You're going out for a meal in the cities, where do you go?
SW: When I cook at home it is simple because I don't like to cook complex meals after a long day. I stick to one pot meals, or a seared piece of fish and some veggies next to it. There are always vegetables on the table. I usually eat peanut butter straight from the jar but when I am not doing that I keep it simple.
Going out to eat really depends on what it is I want to do. To see an old friend it's more about that experience with that person. I tend to go to hang out at spots that have really good food but are holes in the wall. I go to Pho 79 maybe five days a week, but I can't say it here because I haven't responded to emails in a while and people might try and find me there. On's Thai Kitchen here is awesome. Hands down the best place in the Cities.
TMW: You're my food idol. Who's yours?
SW: The people that put on an apron everyday and cook, those are my food idols. I have the utmost respect for people who are doing what they love to do and who are making amazing food without the praise. And my mom. She will get mad if she reads this, and sees that I did not mention her.
Grand Catch will be located at 1672 Grand Ave in St. Paul.