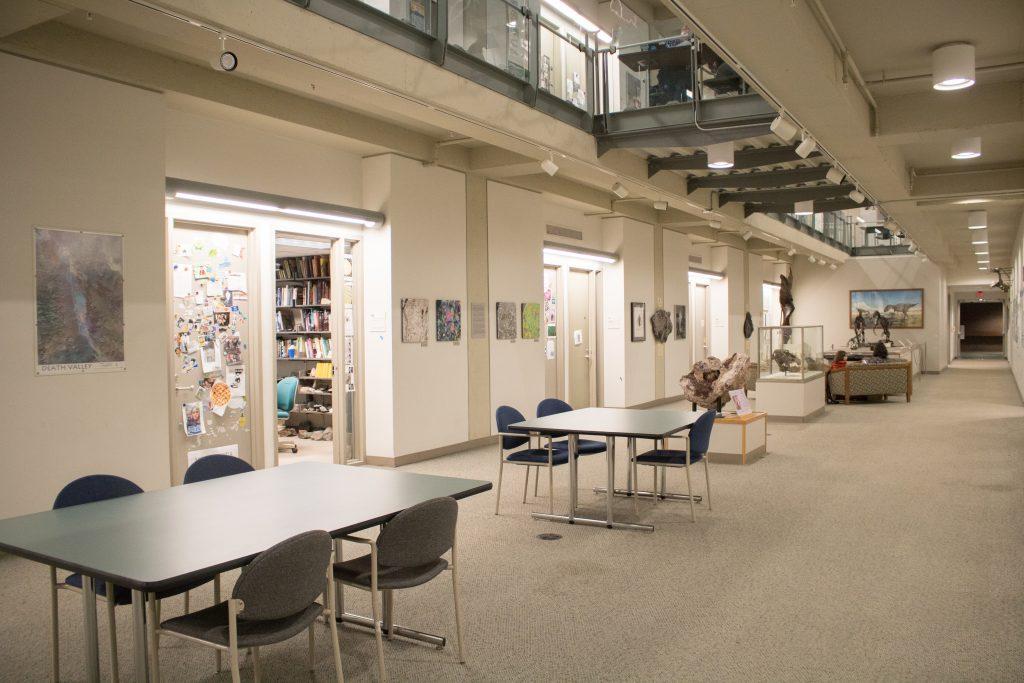 On March 23, in an email to all students, faculty and staff, Vice President of Administration and Finance David Wheaton announced that a master key, which has access to all non-residential buildings on campus, is missing.
In response to losing the key and to a number of thefts and burglaries since the beginning of the semester, Wheaton also announced new building access procedures that require the main doors of most academic buildings to be locked after 6 p.m. on weekdays.
"You will be able to use your ID card to gain entrance until the building's previous closing time," Wheaton wrote. "Student card profiles have been modified to allow for access after the buildings have been physically locked; faculty and staff will retain the 24 hour access that they currently have utilizing their ID card."
Prior to the campus-wide change, the Janet Wallace Fine Arts Center had altered their access rules in response to several thefts during the fall semester.
"Now the back door is always locked and only a select few art majors and the staff have access to it now, everyone else has to come through the main doors," Kai Davis '21, a Janet Wallace door monitor said. "At least two door monitors always have to be on staff to make sure that nothing's happening and they really instituted stricter sign-in policies."
Davis noted that campus security seems to be more present in the building, though he was unsure if that was related to any official policy change.
The Leonard Center is also heightening security, having issued an email to student workers warn- ing them be wary of unauthorized people trying to enter the building.
The new policies have yet to prove effective in theft prevention. According to music minor Eric Fong '21, a wallet was stolen from the Janet Wallace Fine Arts build- ing on March 24 – just one day after building access was reduced.
During spring break, an unidentified individual broke into three offices in the geology department and stole hundreds of dollars worth of private property including a camera and lens, several SD cards and a laptop.
One of those offices belonged to lab supervisor Jeffery Thole. While Thole didn't lose any especially expensive items in the burglary, it was clear some- one had searched for valuables.
"I lost a handful of change," Thole said. "That was the only evidence in my office. Once I knew somebody was in there, it was pretty clear they had gone through some drawers but the only thing stolen was literally a handful of… quarters."
"I wish there would be a little more communication about following up with the investigation, what is actually being done post-theft," Thole said.
"The unfortunate thing, in my mind, is now there's just uncertainty," he continued. "We can't leave something in our locked office and feel safe. That, to me, is somewhat of a travesty. I used to store some things here that I thought were safer in my office than at my house."
Without details, he can only speculate how the intruder was able to break into their offices. Right now, the professors believe the perpetrator used the missing master key.
Associate Director of Security Bill Collumbien did not respond to requests for comment.