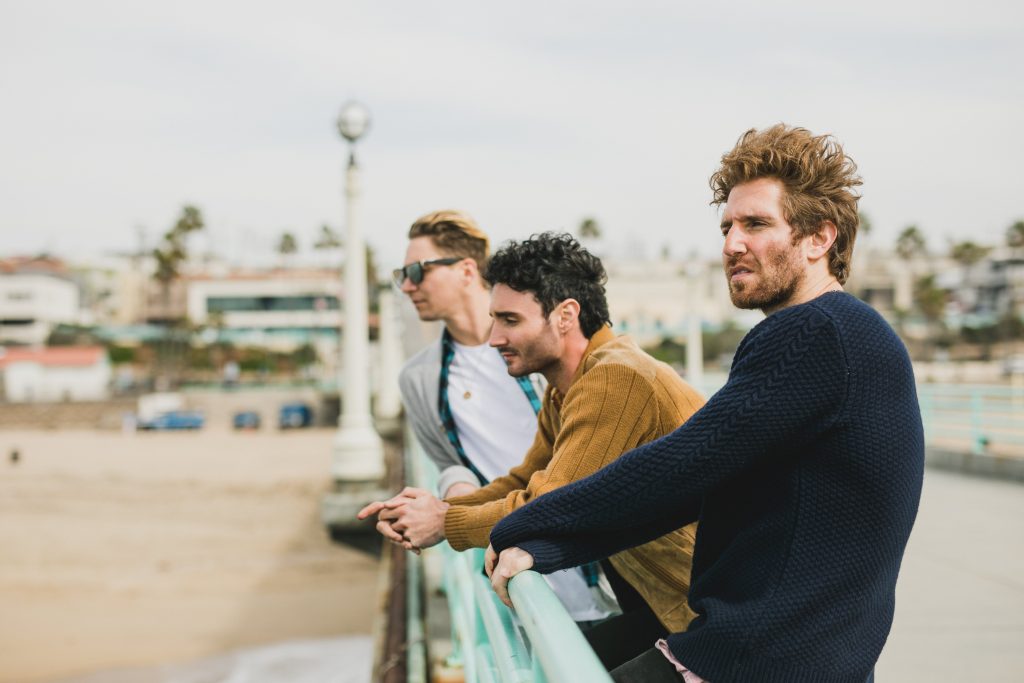 The indie pop band Smallpools will headline Springfest on April 14. Pop artist Abir and rapper Mike Floss will also perform.
Smallpools, formed in 2013 by Mike Kamerman and Sean Scanlon, is best known for its songs "Dreaming," "Karaoke" and "Over and Over".
Its most recent album, LOVETAP!, was released in 2015. The group has been compared to other alternative pop groups such as Walk the Moon and Hippo Campus.
"The agency representing this region sent us a list [of performers], but my personal reason for signing Smallpools in particular was I listened to them a lot in middle and high school, and really liked their songs, especially "Dreaming," Program Board co-coordinator Fangze Li '19 said. "They're poppy and vibrant. Fingers crossed, Springfest will be outside, and if that's the case, this is the kind of music you want to dance to."
Li and fellow co-coordinator Lucy Grein '20 considered other groups as well, but ended up with Smallpools in part for ethical reasons.
"We were originally going to get Surfer Blood, actually, and their price was really cheap, but the reason we didn't get them was [that] Lucy looked into them and found out that they had a [domestic battery] case and they also have a really bad reputation with college concerts," said Li. "So we decided that we're not getting them even though they're cheap."
The co-coordinators also placed emphasis on the diversity of the genres and artists represented when booking the lineup for this year's event.
"Abir and Mike Floss are both people of color. Abir is of Moroccan heritage, and Mike Floss is a black rapper, and because Smallpools is so white, we wanted to have more diversity."
Abir is a Washington, D.C.-based singer-songwriter, who is best known for her single "Girls." She released her first full album, Premanjoli, in 2017, and has been featured by other artists – including Macklemore on song "Zara."
Floss is a rapper based in Nashville, Tennessee who rose to prominence after featuring in an advertisement at the 2015 Billboard Music Awards and releasing a music video criticizing Donald Trump's election.
Floss released his latest album, Tennessee Daydreams, last year.
The committee was very pleased to be able to book three performers this year as opposed to the traditional two.
"We usually try to get a headliner and an opener, but this year we were able to find two other groups because our budget was expanded a little more," Li said. "We have $50,000 altogether for Springfest for the three bands, and for equipment, beer garden, port-a-potties, all those little things."
Li and Grein were also responsible for choosing food trucks to serve at Springfest.
"We booked Dough Dough – they're the edible cookie dough [truck] – as well as Pharoah's Gyro's, which is a small business that offers vegetarian and vegan options," Li said.
"We also have Cave Café, who always comes to campus, especially at the beginning of the year," she continued. "They serve a fusion of African and Italian cuisine. I chose them because I saw that whenever they are here, there are students lining up even if they are on the meal plan or could find food somewhere else."