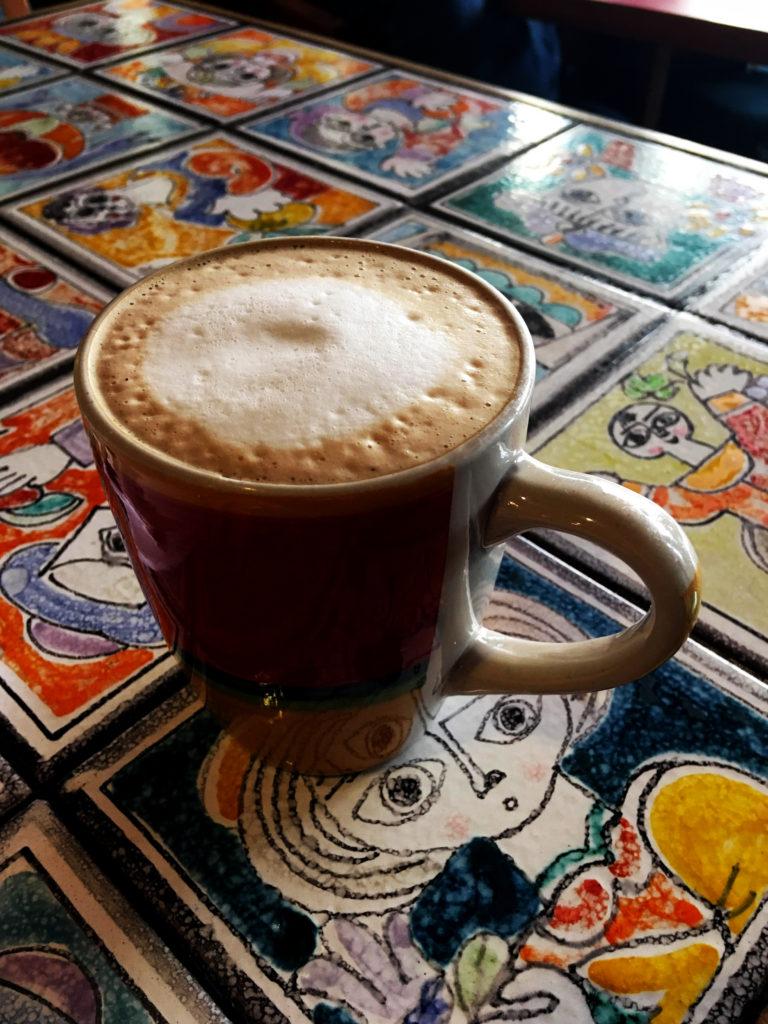 5/5 Stars: for down to earth atmosphere, endorsement from locals and ability to infuse a drink with the comforts of home.
This place has clearly endeared itself to the Mac-Groveland neighborhood. While searching for an outlet with which to type the paper I should have written the day before, I struck up a conversation with Sharon, who has been a loyal Cahoots customer for 22 years. She told me there is a similar coffee shop closer to her house, but she prefers to come here because she has become friends with the owner over the past 20 years. Since she has been coming here longer than I have been alive, and longer than the current owner has owned the place, I asked Sharon what drink she recommended. She told me the cold brew here is unlike cold brew anywhere else.
The cold brew did indeed live up to Sharon's recommendation. However, the drink that stole the show was the Lavender White Mocha. The owner served it hot and on the house, enthusiastic to share a drink that he felt was a unique representation of Cahoots. His passion for coffee and his relationships with his customers are definitely part of the Cahoots experience, and the Lavender White Mocha left its mark on my heart.
There is no other way to describe this drink than the feeling you get when you see your porch light in the distance while walking home through the Minnesota cold. Upon taking that first sip you can almost feel yourself stepping onto your porch, sheltered from the bone-chilling winds and filled with the relief of being home at last. The second sip takes you one step further. Now you are inside, possibly curled up on the couch with a good book, and maybe a cat who is also curled up with a good book. Probably a mystery novel. And just maybe you can feel the warmth of a fireplace in your house that has none, or hear an endeared loved one bustling about in the kitchen. Whatever your definition of home and the emotional exhale that accompanies it, you can be found in a lovely escape from the cold February winds served up hot in a decorative mug.
Cahoots Coffee Bar is located at 1562 Selby Ave in St. Paul, MN.