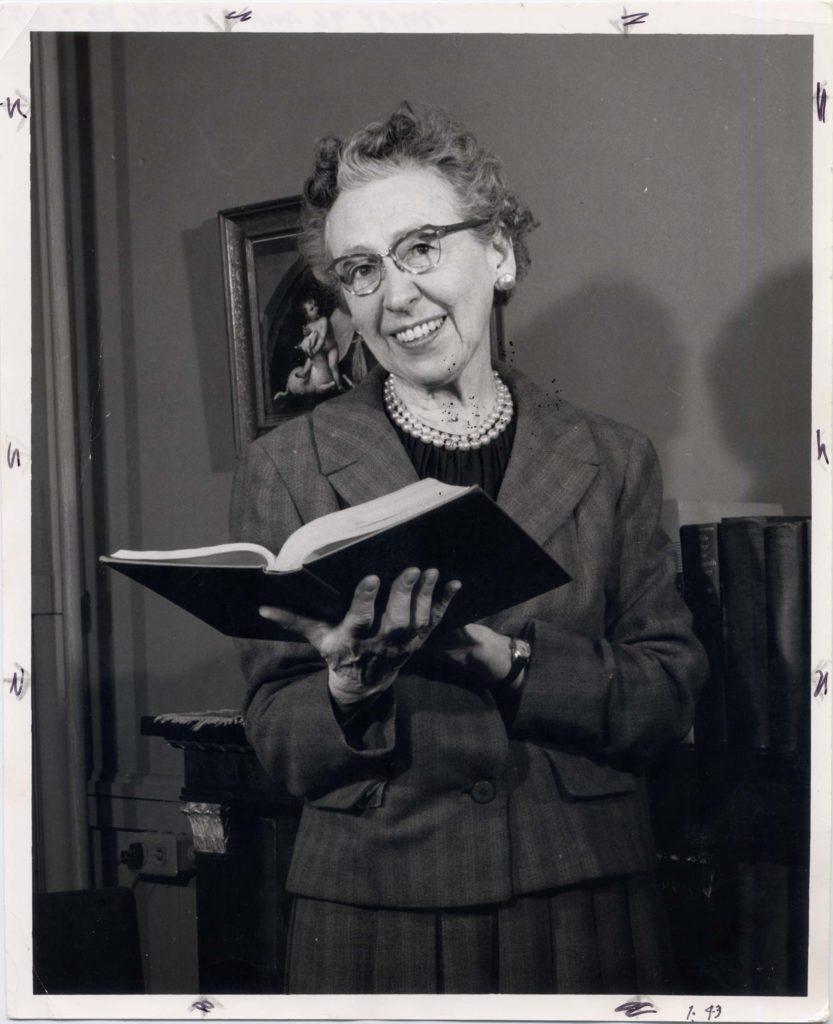 The fourth founder that The Mac Weekly will feature is Margaret Doty, for whom Doty Hall is named. Doty was the Macalester Dean of Women and an English professor. She was a faculty member from 1924 to 1960. Doty was a Macalester alum herself and graduated in 1914. After getting a masters degree in English from Columbia University, she returned to Macalester as a professor and dean.
Doty presented a mix of traditionalism that characterized many women of her generation and progressiveness that allowed her to both support Macalester's female students and make strides for their place in an institution that had only become co-ed only a few decades earlier.
Doty was famous for holding her students to the highest standard of manners and dispensed lessons on social etiquette at every opportunity. Doty's mannered demeanor often masked her forward-lookingness, which came through in many of the policy changes she instigated during her time at Macalester. When she was a student, women could not associate with men outside of church or even eat alone in most restaurants. Margaret Doty aimed to create a less rigid experience for Macalester's female students under her leadership. In the women's dorms, she extended the lights out time to 10 p.m. because students had been studying by candlelight. She also convinced the school to allow dancing in 1930. Previously, it had been explicitly banned. All through this she advocated and deeply cared for the wellbeing of Macalester students.
Margaret Doty also left a legacy of kindness and inclusion towards her students. She kept pictures in her office of all her students and memorized their names. Her house at 1708 Marshall Ave. was a center for entertaining students and a place they could spend time if they ever felt homesick. She threw Fourth of July and Christmas parties every year for students who were not able to go home during the vacations so that they still had a space to celebrate. Her Christmas invitations read: "Everyone who is away from home for Christmas is invited, whether they are American or from some other country, man or woman…."
Doty's fall welcoming teas to start each year were a perfect example of both her decorous and compassionate nature. Esther Suzuki, Macalester's first admitted Japanese-American student recalled how Margaret Doty gave her symphony tickets as a gift and, later in life, Doty attended Suzuki's wedding and gave her children birthday gifts. The relationships with students that Doty fostered made Macalester a more comfortable and inclusive place, especially for her female students who faced societal limitations. Doty was well loved by the many students who she touched and cared for during her time at Macalester. Doty died in 1975, she was in her eighties.
Doty is a considered a Macalester Founder in part because of her emphasis on hospitality. Doty's mark on the community can be felt to this day in Macalester's work to build a comfortable environment for people of every identity. Her care for her students and attempts to create a space of warmth for those who needed it reflect an important value at Macalester. A focus that Macalester should continue to cultivate to create a community of strength and inclusiveness.