MCSG Beat: Maeda visits, Dean's List proposal discussed
This week's MCSG meeting began with the first Cornerstone Forum. The Forums are bi-weekly gatherings organized by Mara Steinitz '18 and Malik Earle '18 that feature a member of the administration speaking and answering questions from students about their work on campus.
Donna Maeda, Dean of the Institute of Global Citizenship (IGC), was present to discuss her role in the IGC and the upcoming goals of the Institute.
A Roseville native and graduate of St. Olaf College, Maeda arrived at Macalester last July after serving as the chair of the Critical Theory and Social Justice department at Occidental College.
"Since coming here, it's been a matter of figuring out who is energized to do this work," Maeda said.
Maeda emphasized that the IGC wants to support faculty who are willing to focus on multicultural issues on campus.
"We need to support those people who are doing that exciting work, [they] need to get tenure so that they can be apart of this changing community," Maeda said. "It's not enough to be producing knowledge in the classroom or publishing in journals, there needs to be people doing community-based research, doing work in classrooms where there is community-based outreach."
Maeda spoke for nearly an hour. The official meeting of the Legislative Body (LB) began at 8:00 p.m. with a discussion of a resolution proposed by Academic Affairs Committee Member Andy Han '19 that the college stop making its Dean's List public. .
Han said that the resolution was written after several students complained to him that the publication of the Dean's List is a source of stress. Under the current procedure, Macalester posts the entire list on its website.
"What may be at the core of this issue is an environmental shift from a stressful climate on campus," MCSG Vice President Ariana Hones '18 said. "I think there's a lot of other ways to reduce stress."
MCSG will vote on the resolution after conducting a student survey. Before taking effect, the resolution would have to be reviewed and voted on by the Educational Policy and Governance Board (EPAG). change.
Financial Affairs Committee (FAC) Chair Chris Pieper '18 then introduced the LB to a revised version of the FAC's financial code for the upcoming year.
Most of the revisions involved clarifying the language in the current financial code as well as clarifying expectations for leaders of student organizations.
"One of the things that Chris has undersold is the amount of work that he's done in clarifying, simplifying, and condensing the financial code," Associate Dean of Students Andrew Wells said. "I've seen some issues with student leaders [of campus organizations] not following everything within the financial code because it's so complicated."
The new financial code would make it easier for student organizations to return any excess funds to the operating budget at the end of each semester without having to fear that their budget for the following year will be reduced. The revamped code will be put to a vote of the full LB at next week's meeting.
The meeting concluded with MCSG President Suveer Daswani '18 reminding the body to "get out the vote", with Executive Board elections set for Feb. 19 and 20.
About the Writer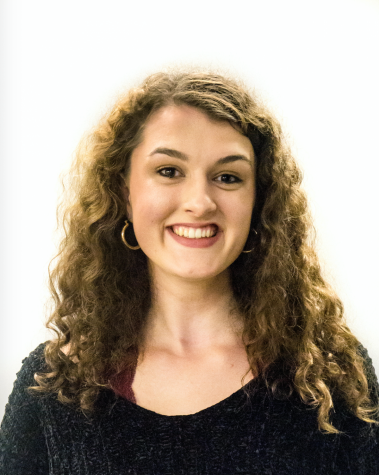 Margaret Moran, Managing Editor
Margaret Moran. She/her/hers. Managing Editor. Margaret is a senior at Macalester, studying political science, media, and data science. She has been writing...