Crafting bars behind bars: Talking with rapper Tee Grizzley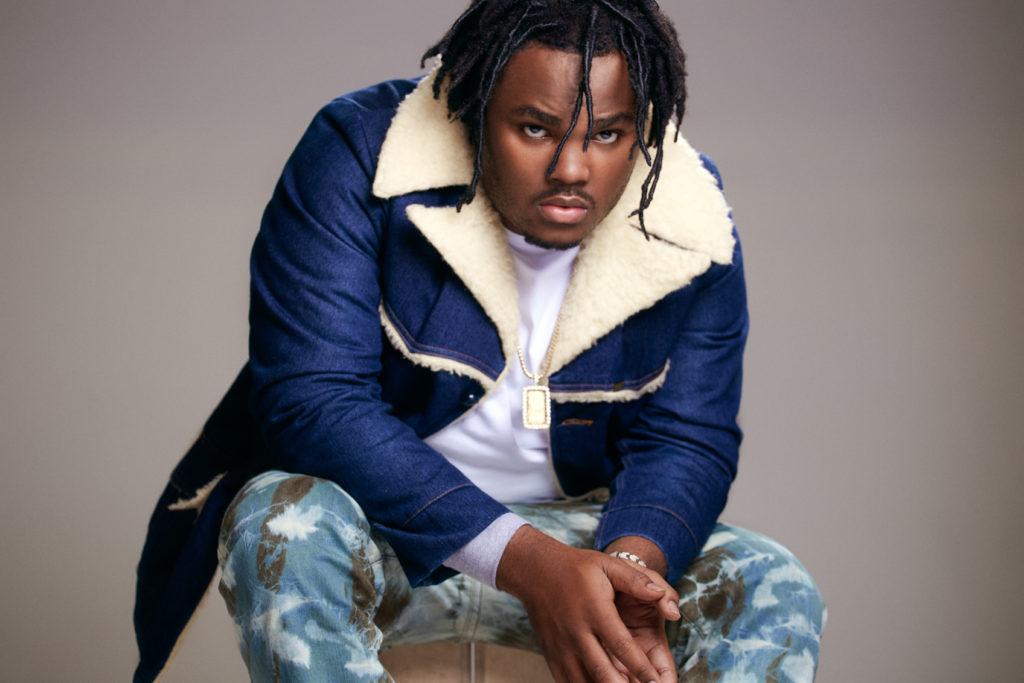 Tee Grizzley wrote his entire debut mixtape, My Moment (2017), while serving nearly three years in prison. As soon as he was released, he went to the studio to record the aptly named "First Day Out." The song is both personal and aggressive, and references the events that landed Grizzley, born Terry Sanchez Wallace, behind bars in the first place: dorm room robberies at Michigan State University and a failed jewelry store heist. The music video for "First Day Out" immediately blew up — it currently has more than 130 million views between two YouTube channels — and put the 23-year-old Detroit rapper on the path to hip-hop superstardom. I spoke to Grizzley, who is currently hitting the road with veteran rapper Jeezy, ahead of his performance at Music Hall Minneapolis on Sunday, Feb. 18.
"[The success of "First Day Out"] took me by surprise," Grizzley said. "A couple days before it dropped, I was in a rush because I wanted to get it out there. I knew it was something special, but I didn't think it would do what it did, though."
The song eventually caught the attention of Jay-Z, who tweeted that it was the "best out." The same day, Lebron James posted an Instagram video of himself rapping along to the lyrics.
"It was one of the best days of my music career," Grizzley said. "I was so excited. A lot of people were happy for me and it was just lit… I was blowing up but I was surprised because Lebron did it. Lebron, that's a whole 'nother level."
Grizzley delivers his verses in a style as raw and intense as his subject matter: violence in Detroit, prison and a hunger for wealth and success. Although the structure of "First Day Out" is nontraditional — Grizzley raps for more than three minutes straight, uninterrupted by any hook — other tracks follow a more familiar format. On several songs, he even sings his own hooks, which seem to have pop and R&B influences.
Grizzley attributes the success of "First Day Out," which discusses growing up in Detroit and being sent to prison, to his listeners' ability to relate to the album. When asked if his creative process has changed since getting out of prison — he can now work directly with producers instead of having to bang on a table to build a song around a beat — he said, "It ain't changed a lot. I just rap my life. The only thing that's changing is my situation."
Indeed, Grizzley intends to stick to his current style on future projects, but also plans to give his fans something fresh. "I'mma change it up a little but I'mma stay me," he said. "I'mma stay the person that the fans fell in love with. I'mma change it up a little to engage new fans and to give them something different so they don't get bored. But for the most part, I'mma stay me."
In fact, the entire mixtape contains no guest features, an unusual choice for rap projects. His aversion to featured artists appears short-lived, though. In December, he released a collaborative mixtape, Bloodas, with Chicago rapper Lil Durk. He's also collaborated with more established rappers like Meek Mill and Lil Yachty.
Grizzley has already accomplished a lot during his short career, but I suspect that this is only the beginning. With his energy, passion and sincerity, who knows how far the Detroit rapper will go?
Tee Grizzley will open for Jeezy on Sunday, Feb. 18 at Music Hall Minneapolis. The show begins at 8:00 p.m.