The Highland Grill: A cache for contemporary comfort cuisine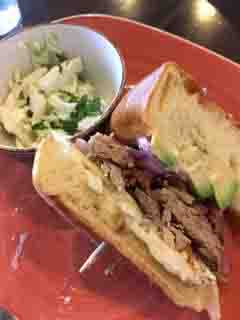 By Dylan Kulik
[email protected]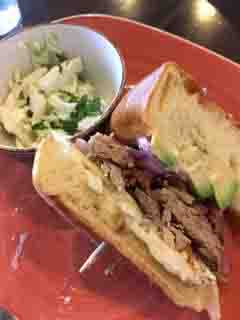 Along with hockey and corn farming, comfort food is one of the Midwest's greatest attributes. Minnesota has made itself famous with iconic gastronomic creations like the Juicy Lucy and fried hotdish on a stick. The masters of these delicacies reside all over the Twin Cities area, but if one wants to experience an elevated Midwestern meal, you need not look much further than the Highland Grill. Located at 771 Cleveland Ave S, this restaurant has been serving up foolproof American food since 1993. I'd call it a cache for contemporary comfort cuisine, both classic and complex. The Highland Grill is reasonably priced, delicious, and easily accessible by bus. If you want to get in touch with the Midwest's renowned food reputation, give this restaurant a shot.
The real reason I love the Highland Grill so passionately is its cheese curds. While fried cheese is exquisite, many other renditions of this classic leave you stuffed and sluggish before your main dish even arrives. The Highland Grill's version however is perfectly tuned to provide the best curd experience without the typical river of grease with which it is typically associated. The breading is perhaps its strongest facet; it is delicate, subtle and will have you searching for leftover bits instead of avoiding them as with other fried foods. Two sauces come with a serving — a tastefully spicy chili sauce, and an apple cinnamon gastrique. Curd lovers might note the lack of marinara, a more traditional sauce, but I assure you, this apple dip is all you need. It seems to pay homage to Swiss fondue, only with cheese being the "dipper", as opposed to vice versa. Stop by any day during happy hour (2-6 p.m.) and get an order for only $5.
The rest of the menu is full of excellent choices, but I've grown most fond of the carnitas sandwich and the grilled salmon. I cannot wait to visit this place as a 21-year-old and explore the beers on tap, but from what I've observed, the happy hour menu provides some great beverage deals to accompany the curds or any other snack.
Don't overlook the specials list; this is where the more adventurous items are posted. I marveled at the sweet potato poke, which demonstrated the staff's aptitude at wrangling Asian fusion in addition to the standard menu offerings.
If you still believe in romance, try taking your significant other out for dinner and a movie to fulfill every lover's cliché. The Highland Grill is right across the street from the Mann Highland theater, a fun, old-fashioned two-screener worth visiting if you make the venture. If you just believe in great food, you'll appreciate a trip to the Highland Grill.