Dominguez Family Mexican Restaurant: A true homestyle taste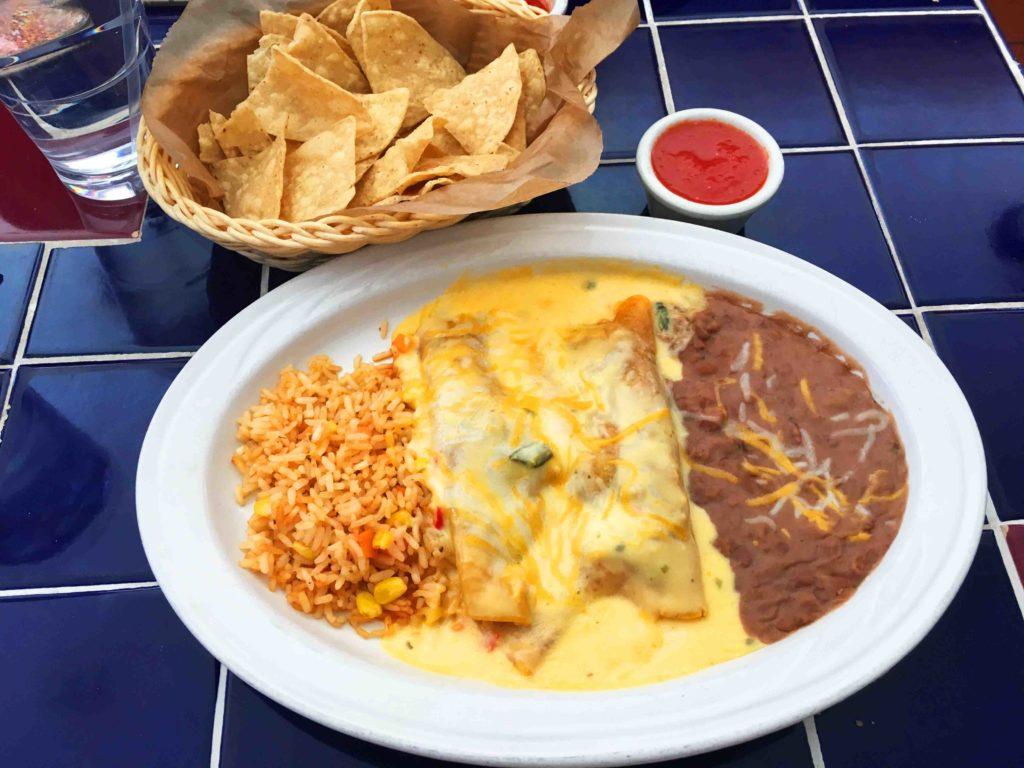 By Julia Carpenter
[email protected]
Dominguez Mexican Restaurant is proof that Mexican food is not a seasonal experience in the north. It's fairly accessible from Macalester, located in East Minneapolis just across the river from St. Paul. All it takes is a quick ride down the A-line and a transfer to the 7. The commute gets you out of the Macalester bubble, but the bus ride shouldn't discourage any potential Macalester customers.
At first glance, the restaurant seemed underwhelming. The building was very small and tucked away; I would have missed it had the outside not been painted bright orange. The irony of the decorations was not lost as we walked inside — geckos and flowers lined the exterior — but everything was covered in snow to remind you of the balmy Minnesota climate.
Once inside, it was apparent that the restaurant was family-owned and run. There was just one small room with tables, and the kitchen was directly attached. The restaurant felt more like a family dining room than a chain restaurant trying to maximize profits.
The walls inside were also orange — apparently a favorite color of the establishment — and there were murals painted on the walls. There was festive music playing in the background and a very upbeat vibe overall. Dominguez makes it a point to cater to families by creating this warm and comforting environment.
The staff was very small, as one would expect at a family-owned business. So while the wait was long, the food was well worth it. They offer chips and salsa to start, with limitless refills. The salsa was blander than some, but the chips were warm and had the perfect amount of crunch.
The menu is extensive, offering everything from tilapia-filled enchiladas to shrimp fajitas. These entrees are priced from $12-$18, but lunch specials run from 11 a.m. to 3 p.m. every day of the week. For $6-$8 they offer enchiladas, tacos or chimichangas served with Mexican rice and refried beans. I had the chicken enchiladas.
The chicken enchiladas were covered in really thick cheese. The chicken was shredded and the perfect counter to the thickness of the cheese. That said, the enchiladas were fairly small, so it worked well that I ordered two with the meal. The meal definitely stuck with me for the rest of the day; it has not been easy to forget. So if a home-cooked meal away from home sounds good to you (and doesn't it always?) or you crave a taco of any kind, I'd jump on the A-line and give Dominguez Mexican Restaurant a shot.