The J&S Bean Factory: Midwestern gem with intriguing drinks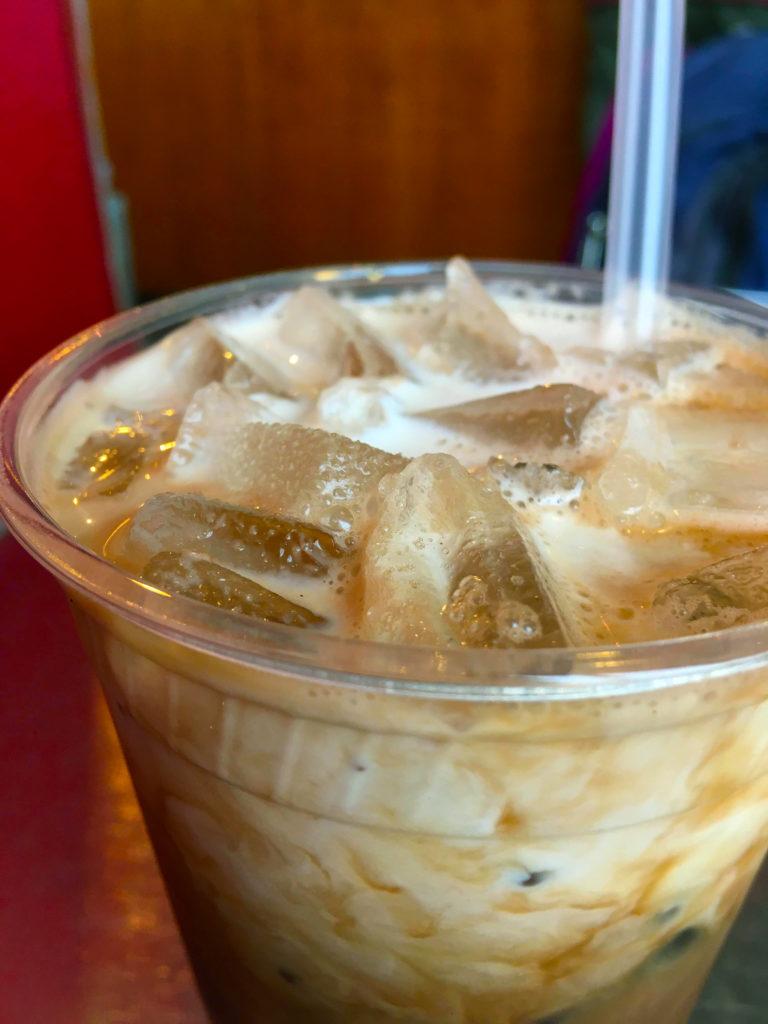 The J&S Bean Factory is a hidden gem nestled at the intersection of Randolph and Saratoga. Beautiful wood flooring, chairs and accents paired with floor to ceiling windows provide natural light, and a comfy cabin-like atmosphere out of the cold. Upon entering, it is noteworthy that local crafts are on display for sale, further contributing to the communal feel of the place. In all honesty, week three of the semester was rough on the caffeine queen, and I was looking for a drink to rejuvenate a weary soul. I asked the Bean Factory experts, and they recommended the Mike Bomb.
When I first encountered Mike, I was unsure what to say. He was adorned with ice cubes in the 17 degree weather, and seemed blissfully unaware of the fact that his chocolate content was likely inappropriate for 10 a.m. on a Saturday. However, first impressions can be misleading, and my interaction with mike proved my initial hesitance wrong. Upon getting to know him better, I realized he was a gentle sip of a man, composed of a smooth flavor hinting at the use of two percent milk. Though appearing tall and cold, the comfort he provided—especially for a girl from Wisconsin—was just what I needed. For those of us from the Midwest, this drink may bring us back to summer days and the tall glasses of chocolate milk we would wash them down with. However, unlike the chocolate milk of many childhoods, the Mike Bomb has an air of sophistication making it socially acceptable for adults to drink. That sophistication is provided by the use of dark chocolate over Hershey's chocolate syrup, the absence of a bendy straw, and the shot of espresso slapped on top to make the drink which is spookily similar to chocolate milk technically a coffee. If you are looking for a delicious excuse to indulge, please consider the Mike Bomb.
4/5 stars for low caffeine content and unnecessary use of plastic cups at the establishment, but a satisfactory drink experience overall.