Fossil Free Mac proposal to go before SRC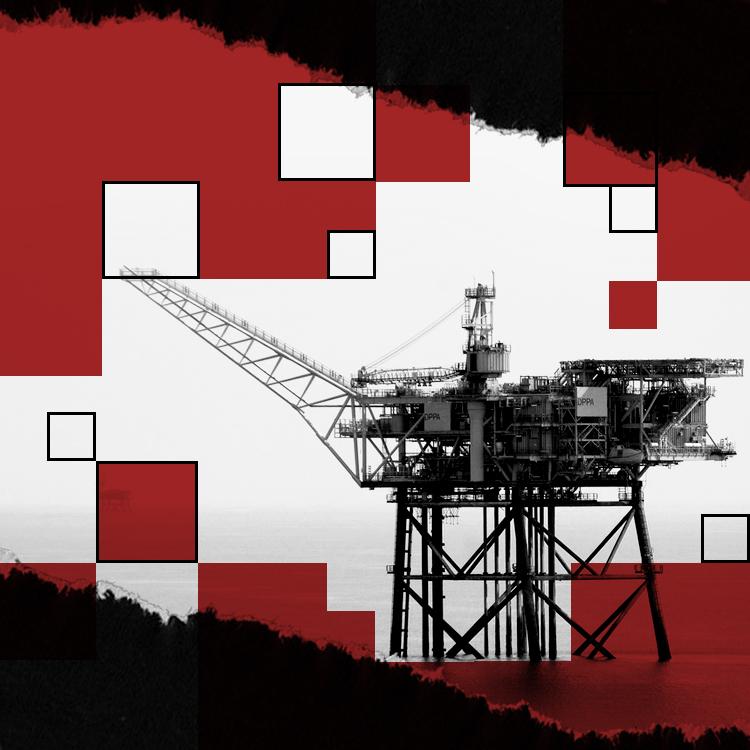 Fossil Free Mac wants Macalester to stop entering into private partnerships with oil and gas companies and place a moratorium on the ones it already has – and it could have its proposal before the Board of Trustees by February.
In the past, Fossil Free Mac has sought the college's total divestment from any financial holdings that support the fossil fuel industry without luck. A full divestment proposal was rejected in 2015, while a request for the school to commission a study reviewing the financial feasibility of divestment was rejected last year.
"A lot of the feedback was that they don't want to do divestment for financial reasons, and part of that is due to their investments in mutual funds," Fossil Free Mac core group member Hannah Shumway '19 said. Those mutual funds invest in a number of companies, some of which are tied to fossil fuels.
They're worried about portfolio diversity being compromised," not "They're worried about divestment portfolio being compromised.
But in a meeting with the college's Chief Investment Officer Gary Martin and Vice President of Administration and Finance David Wheaton last fall, that feeling changed.
The leaders of Fossil Free Mac learned that Macalester has $40 million of its endowment invested in private, confidential partnerships with oil and gas companies that could fund pipeline projects in Minnesota and beyond.
The group decided to change course. Instead of continuing to pursue full divestment, it would target ending the private partnerships. "We changed our ask to specifically focus on these private partnerships with these oil and gas companies that the college hold – because they are direct investments in companies that fund pipeline," Elena Santarella '19, another core group member, said.
Fossil Free Mac's argument is two-pronged. Firstly, they feel that investment in the fossil fuel industry – for a number of overlapping reasons – is morally bankrupt.
"Climate change is perpetuated by fossil fuel companies that are morally corrupt," Santarella said. "That effects people at Macalester, and their families, and their communities. It's morally reprehensible that we're funding our education through the exploitation of people."
The second argument is more pragmatic: Fossil Free Mac's position is that investment in fossil fuels and other forms of non-renewable energy is a serious financial risk for the college.
"Fossil fuel investments could become stranded assets. If there are technological advancements, or treaties like the Paris Treaty, those can make the fossil fuel industry much less viable," Shumway said. "The valuation [of fossil fuel companies] is assuming that companies will burn all the fuel that they have left in the ground, and… that's extremely unlikely."
The $40 million in private partnerships with oil and gas companies is almost four times as much the college has invested directly in sustainable products. But, as cited in the Fossil Free Mac proposal, other universities – such as the University of Dayton – have divested completely from fossil fuels for primarily financial reasons.
Macalester, as of Sept. 30, 2016, does not have any direct investments in the Carbon Underground 200 – a collection of the top publicly-traded coal and oil and gas companies as measured by their potential carbon emissions.
Fossil Free Mac now wants to urge the college to take another step forward in the divestment process.
"For a while the timeline was unclear about whether we were going to be writing it this semester or next semester, but maybe three weeks ago [Vice President for Student Affairs] Donna Lee told us that we should have the proposal done around Thanksgiving," Shumway said.
A core group of six students handled the majority of the writing of the proposal, but a number of Fossil Free Mac members, including several currently studying abroad, helped with the process. The group sent its 17-page proposal to the Social Responsibility Committee (SRC) on Monday.
The eight-person SRC plans to meet for the first time this year in one week, Friday Dec. 8, to begin discussing the proposal. The preliminary plan is for Fossil Free Mac to make a presentation to and answer questions from the SRC in a second meeting, after which, the SRC would deliver a recommendation to President Brian Rosenberg.
If the proposal makes it past both the SRC and Rosenberg, it would go before the Board of Trustees for a final decision. The Board is scheduled to reconvene on campus in February.
The SRC is – at the request of Rosenberg – being chaired by physics professor Jim Doyle, who researches and teaches two courses on renewable energy.
Doyle said that while he has not closely followed Fossil Free Mac's work in the past, he does have a clear stance on the long-term viability of fossil fuels.
"It's imperative that society reduce and, if at all possible, eliminate the use of fossil fuels for energy and turn to renewables," Doyle said. "I believe personally that fossil fuel use has to be curtailed, and I don't think there's any real debate."
"The financial question will be an issue," he continued. "That has always been the issue."
Doyle will be joined on the eight-person SRC by Macalester College Student Government (MCSG) sustainability officer Molly Flerlage '18, Shelby Weatherby '18, Martin, Wheaton, environmental studies professor Roopali Phadke, Lee, and head men's basketball coach Tim Whittle.
It's no coincidence that this edition of the SRC has multiple members with backgrounds in sustainability.
"A major change made to the composition [of the committee] is that it is intentional in including members with expertise/experience in the topic," Lee wrote in an email to The Mac Weekly.
The makeup of the committee, along with the more narrowly-tailored ask, could make a significant difference to Fossil Free Mac.
"People seem receptive to this new approach," Shumway said. "We've had informal conversations with members of the Board of Trustees, we've talked to Donna Lee, who is also on the committee, and we feel like this time the administration is talking seriously with us."
Not only has the request from Fossil Free Mac changed, but the political climate in which the request is being made has changed as well.
"This political moment is very unique in the Trump presidency and what he's done for environmental regulation," Santarella said. "Those things compel institutions to act, and this is a way for Macalester to take a first step to more socially responsible investing."
MCSG, for its part, unanimously endorsed the partnership proposal in February, demanding that "quick action be taken by the Macalester College Administration and Board of Trustees to enact a moratorium on private oil and gas partnerships in order to divorce our endowment from direct funding of fossil fuel infrastructure."
MCSG resolved to support general divestment in the 2012-2013 academic year.
Both Shumway and Santarella feel cautiously optimistic about their chances. "We feel like this is a negotiation in good faith," Shumway said. "I think we feel better than we have in past years. We feel like this is a truly manageable ask for the college."
Part of the reason for the optimism is that even if Macalester adopts the proposal, it would not have to take any immediate action. Most of its contracts with private oil and gas companies, Shumway and Santarella said, run for 5 to 10 years.
"We wouldn't be asking them to break any contracts," Shumway said. "That's part of the reason why it would be a more gradual divestment option. Whenever the partnerships expire is when the money would be taken and invested somewhere else."
The Fossil Free proposal, as well as the endorsing resolution from MCSG, also calls on Macalester to live its values.
The MCSG resolution noted "the disproportionate threat climate change poses to the lives and livelihoods of domestic and foreign communities whose contributions to climate change are less severe than ours," while the Fossil Free Mac proposal cited Rosenberg's June signature on the "We Are Still In" pledge to pursue the goals of the Paris Climate Accord.
Ending the private partnerships is a clear place to start.
"We think it's pretty unjust that the school invests in them," Shumway said. "This is a compelling ask that people are pretty fired up about."