Mixed Blood's latest show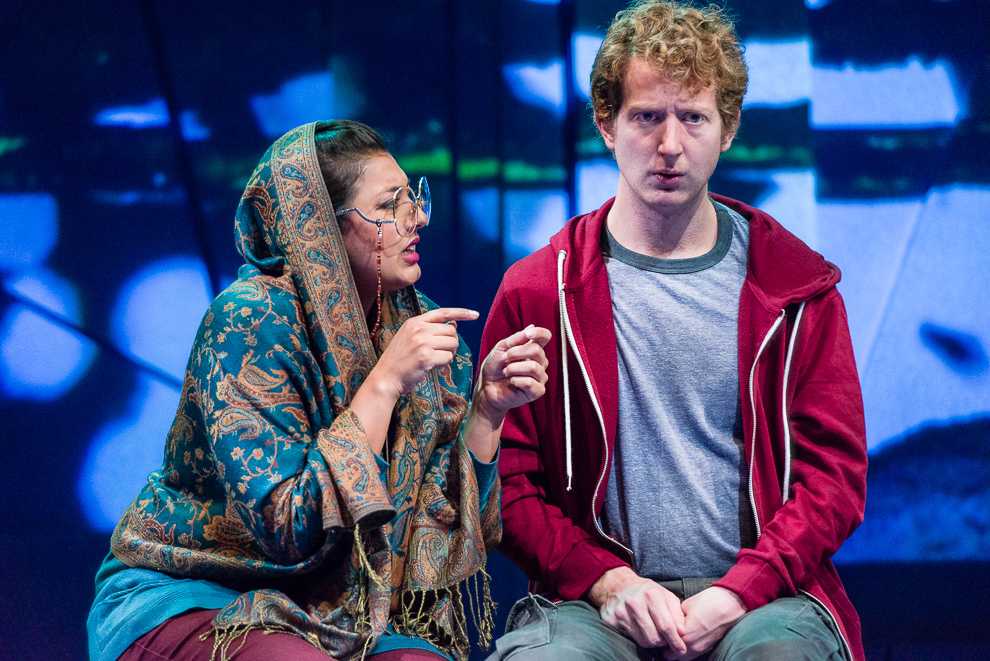 Macalester alum Jack Reuler '75, founder and artistic director of the Mixed Blood Theatre, is incredibly passionate about the local Twin Cities community, and he works hard to represent that community in theater.
"At the Mixed Blood," Reuler said, "we've been working with marginalized communities for a long time, but a few years ago, we realized we've been remiss in not focusing enough on the disabled community." Responding to this realization, Mixed Blood chose their current production, The Curious Incident of the Dog in the Night-Time.
A wildly successful theatrical adaptation of Mark Haddon's award-winning novel, Curious Incident is an exploration of social disability; the main character, Christopher (MacGregor Arney), is a highly gifted, autistic 15-year-old boy.
The plot, told as a detective story, follows Christopher as he tries to solve the murder of his neighbor's dog. Reuler describes the play as "the intersection of virtuosity and authenticity," and "predictably unpredictable."
"We play to the smartest person in the house," he says, explaining that authenticity is critical to his creative process. In preparation for this play, the cast and crew spent several days working with child autism specialists, as well as other experts and academics who were brought on to consult for the show.
This attention to detail in all aspects of the production bears fruit: the show is an astonishing achievement. The staging is highly modern and technical, involving the use of multiple projectors, LED lights, and a colossal sound system. It is very tastefully done, and never feels like a distraction. The musical score is excellent, and all performances are top-notch, especially Arney's. The play is an emotional roller coaster, and very difficult to watch. However, it is also hopeful, empowering and often hilarious.
Reuler founded the Mixed Blood after graduating from Macalester to "explore differences, bring communities together, revolutionize access, and create a utopian ideal." Finding programming to fit this mission is no easy task, and usually requires casting a broad net, or even commissioning their own writers.
However, Reuler's experiences at Macalester have helped him to cover a wide range of productions. His family has lived in the area for five generations, and his father was born six blocks from Macalester, where Reuler received a degree in zoology. He refers to himself as a "poster-child for the liberal arts," because his career in theater is so vastly different from his major in college.
"Mac really prepared me for everything by exposing me to a broad cross-section of extremes," he says, continuing to extol the virtues of a liberal arts education throughout our conversation.
Curious Incident represents how Reuler breaks new ground with Mixed Blood, exploring those extremes. The play runs until Dec. 3, and rush tickets are free.
by Syed Hasan