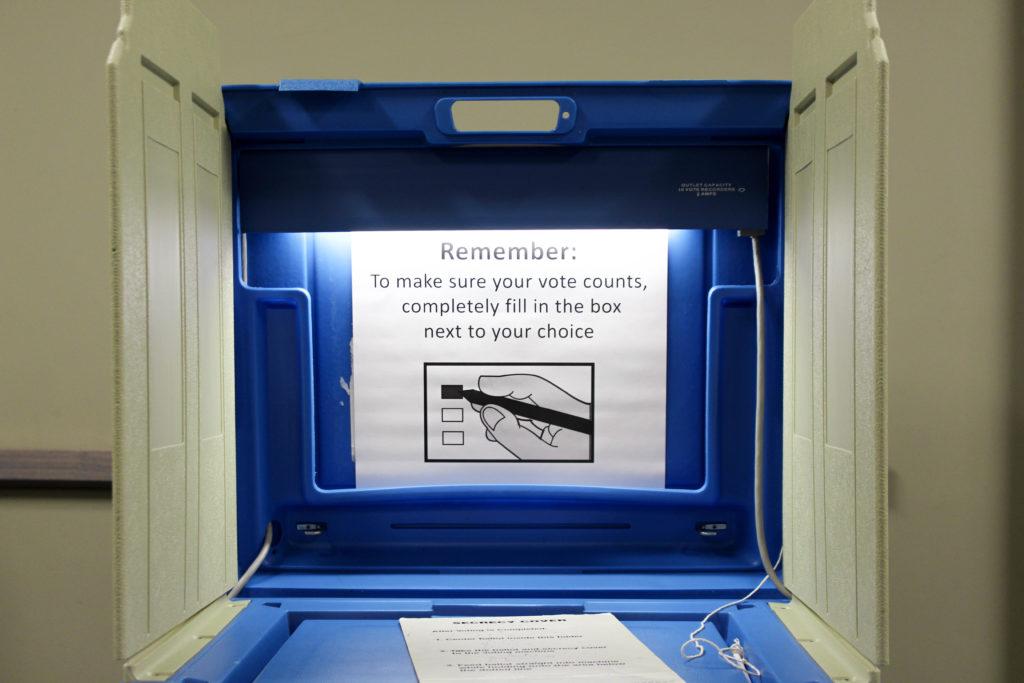 Macalester students headed across the street to Macalester Plymouth United Church on Tuesday, Nov. 7 to cast their votes in the St. Paul mayoral election.
Of those students who voted, many found the process relatively easy. "A decent amount of people told me if you lived on campus you could vote," Jessie Lu, '21, originally from Oregon, said. You only need your Mac ID."
Oregon, unlike Minnesota, does not use ranked-choice voting. "I should have done more research on it beforehand," Lu said. "I didn't know if I used the right strategy." St. Paul and Minneapolis are two of only 11 cities in the U.S. that use ranked choice voting in municipal elections.
Lu's research on the 10 mayoral candidates seeking to lead the city didn't take long. "I spent an hour, maybe, looking over everyone's websites," she said. "Just the night before."
While some students did basic research, others went all out in support of their favorite candidate – hosting Election Night parties and sporting campaign t-shirts. But Civic Leadership and Outreach Coordinator Derek Johnson, still noted a definite change in the energy around last year's presidential election and Tuesday's mayoral vote.
"I mean, students weren't as excited as last year with the presidential election," Johnson said. "For a small election, there was a fair amount of buzz on campus, but we certainly don't have any data."
The Civic Engagement Center (CEC) works to get students and Macalester community members involved with civic action around the Twin Cities. "We encourage all Mac students, staff, and faculty to get engaged with the election however they are able," says Johnson. "If they can vote, we encourage them to do so, but if they can't, there are other ways to be involved, too."
Johnson noted that there are ways to contribute to local politics after election day. "One of the big benefits of going to school at Mac is that it is in a capital city," Johnson said.
The CEC often hosts programs for student involvement in politics. This spring, for instance, the CEC will present an opportunity for students to travel to the state capitol, meet with state officials and participate in training programs that help train students to lobby.
In addition to Carter's mayoral win, the DFL-endorsed Marny Xiong, Jeannie Foster, and John Broderick secured spots on the St. Paul school board.