Mac students help make Carter mayor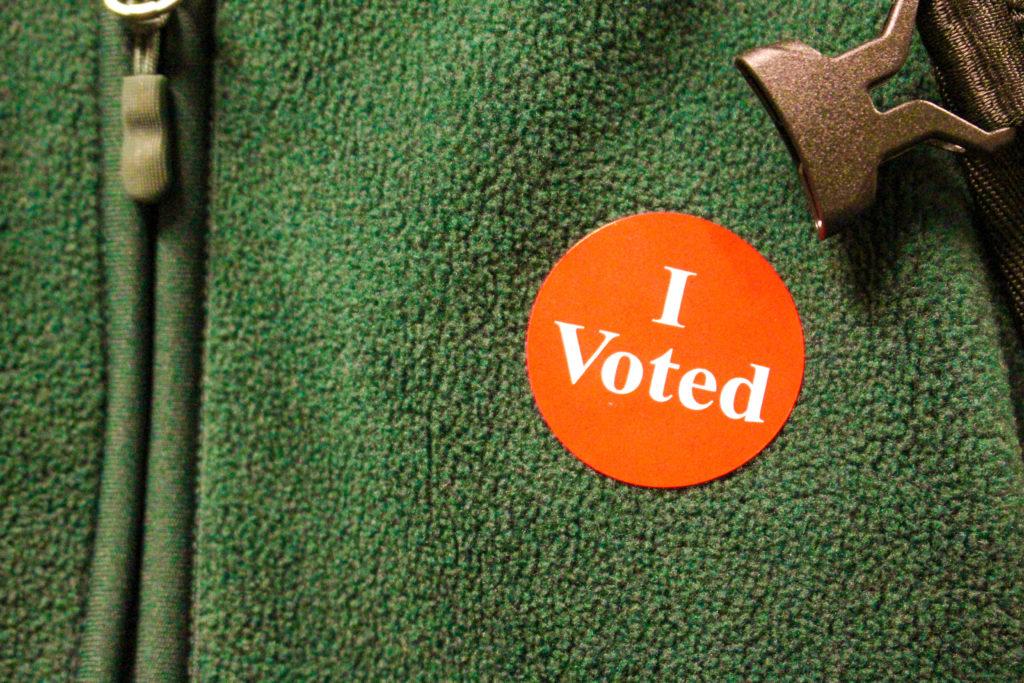 With the support of a number of Macalester students, staff and faculty, 38-year-old Melvin Carter III was elected the first African American mayor in the history of St. Paul on Tuesday night.
Carter won what was expected to be a close race by a resounding margin. Nearly 51 percent of St. Paul voters ranked Carter as their first choice for mayor, with former Ward 3 city councilman Pat Harris finishing second with just under 25 percent.
This was the most wide-open mayoral race in St. Paul since 2005, when outgoing mayor Chris Coleman won the first of his three terms. Coleman, who opted not to seek re-election this year, is instead running for governor.
The race to replace him was hard fought. There were 10 declared candidates, including homeless advocate Barnabas Y'Shua and the city's first Hmong councilman Dai Thao. The local Democratic-Farmer-Labor (DFL) Party made no endorsement in the race.
While Harris grew up in the Mac-Groveland neighborhood, it was fourth-generation St. Paulite Carter, son of a policeman and teacher-turned-County Commissioner, who captured the most support from the college.
Peter Jarka-Sellers '20, who was one of three Macalester students to work as fellows on Carter's campaign, was impressed from the first time he met the candidate.
"Melvin came and spoke to Mac Dems last spring, and I had a very good impression of him," Jarka-Sellers said. "I was really impressed by the way in which he is fundamentally committed to taking into account every relevant perspective when he makes a decision."
"That means that he will take into account perspectives that haven't necessarily always been taken into account, and it means that he will also take into account perspectives that some in his party might ideologically dismiss," he continued. "Most politicians aren't like him in that way."
Carter ran up a massive margin of victory in the college's precinct at Macalester Plymouth United Church, winning 418 votes to Harris' 127 with Elizabeth Dickinson, Dai Thao and Tom Goldstein all held under 50.
The precinct had registered nearly 70 new voters by 4:00 p.m. on election day, when one elections official floated the possibility of requesting more ballots.
"Mac likes Melvin quite a bit," Jarka-Sellers said. "I think that Melvin's values are in line with the values of Macalester and the values of a lot of individuals at Macalester."
Turnout across the Twin Cities was up drastically from 2013, with Minneapolis setting a modern record for participation in a municipal election. In St. Paul, Carter received more votes in this election than there were total ballots cast in the mayor's race four years ago.
Carter's election as the city's first African American mayor is a significant landmark after an election marred in its final weeks by accusations of racism against the city's police federation stemming from a mailer that sought to link the theft of firearms from Carter's home over the summer to gun crime in St. Paul.
"I think people in St. Paul reacted as they should have to the attacks on Melvin that were unfair and racist," Jarka-Sellers said. "I would assume that a lot of people felt that that isn't what they wanted St. Paul to be, and that isn't what they want St. Paul politics to be like."
The backlash against the mailer – which included Coleman calling for the resignation of the police federation's leadership – might have helped to propel Carter to an unexpectedly comfortable victory.
"I think it clarified the issues that were at stake," said Ted Chisholm '20, who was also a fellow on Carter's campaign.
"We've had some horrible tragedies and horrible injustices – certainly including the murder of Philando Castile – that really made it important to elect a mayor in St. Paul who will ensure that our city is operating on principles of equity."
Because of the ranked choice voting system, St. Paul election officials warned that, should the race be close, the winner might not be known for days.
We thought that the a result might not have been known until Saturday," Jarka-Sellers said. "We were very much prepared for that to be the case – that people might be spending the week watching vote counting in the capitol."
In the end, however, Carter received an outright majority on election night, allowing him to celebrate the result with his supporters at Union Depot. In doing so, he made history.