Marlon James' novel gets its TV break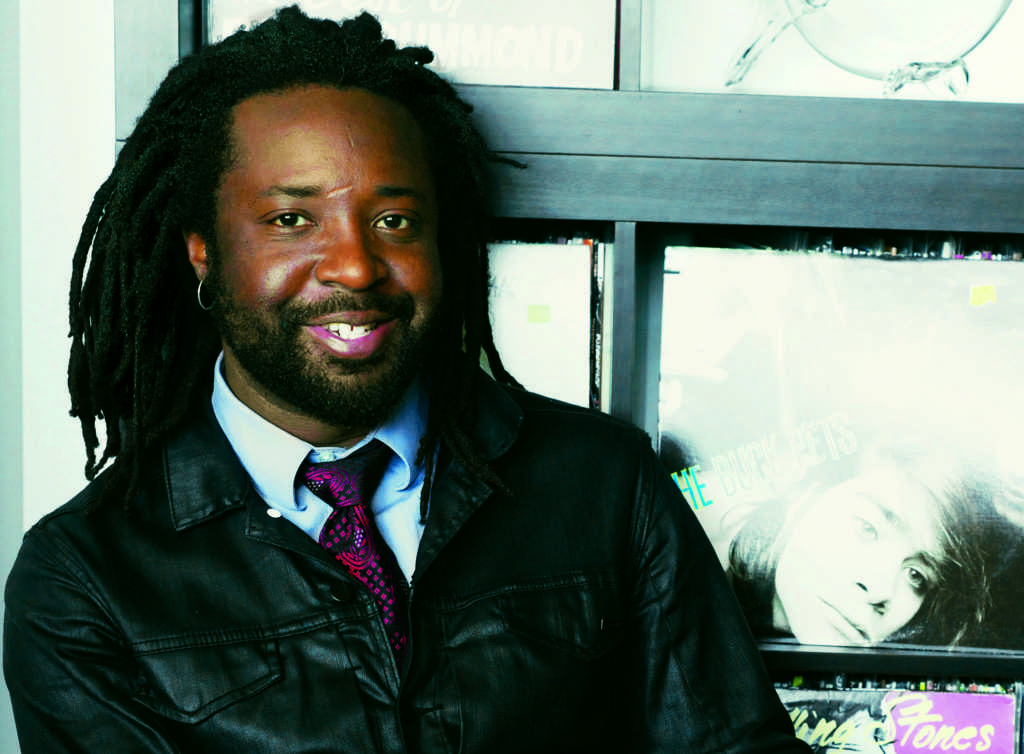 A Brief History of Seven Killings, the Man-Booker-Prize-winning novel by Macalester 's author-in-residence and Associate Professor of English Marlon James, is coming to Amazon in the form of an original TV series. The story, set in Jamaica, follows the eight people who attempted to murder Bob Marley in 1976.
"They vanished and nobody in Jamaica quite knows what happened to them. We suspect, and we have rumors, but there's never been a definitive story and there never will be," James said. "My book was trying to imagine a definitive story about what happened to them."
The screen adaptation of the novel has been a long time coming.
"It came about in a very convoluted way," James said. "It was with HBO for a while… but HBO went through some management changes, they fired the producer, they dropped it, and then it was sort of hanging around."
That upheaval, however, introduced James to Melina Matsoukas – a director whose vast body of work includes directing HBO's "Insecure," and the music videos for Beyonce's "Formation" and Rihanna's "We Found Love".
"When HBO dropped it, she approached me and said, 'let's try a different way, I would love, love, love to do it', and she didn't have to ask me twice. She's directed some of my favorite videos," James said.
After being dropped by HBO, the project approached different mediums for production. After receiving a token amount interest from Netflix, James and Matsoukas approached Amazon.
"Amazon stepped in and they were like, we think this is fantastic, we want to move full speed ahead," James said. "And that's how it happened. It's kind of a lesson of how to deal with Hollywood. You can have a project that goes all the way to starting to talk about directors, and then it's dropped… it made me realize that I'm definitely not made for Hollywood."
A Brief History of Seven Killings was not written with screen adaptation in mind, and James still describes himself as a novelist at heart. In that sense, the transition from page to screen will its fair share of challenges.
"Even though it won't change the book," says James, "it will change how people read the book," said James.
"When you read Game of Thrones, even if you watch the TV show, you don't have those images in your head," he says. "They will support each other in really interesting ways, and contrast each other in really interesting ways too."
The show isn't slated for release until the fall of 2019 at the earliest. "Maybe even spring 2020," says James. "The biggest headache is going to be getting the screenplay exactly right…which doesn't mean it's good, it means everybody with power likes it. The producer likes it, the network likes it, the person who pays the checks likes it, they think it can sell, they think it has enough American appeal…it's almost 20 percent writing and 80 percent politics."
James notes that, as a TV show with foreign voices, A Brief History of Seven Killings will face unique production dilemmas.
"There's a lot of negotiation that has to go on. It's with every show, but with a show with an international locale, and a huge foreign cast, it's especially so," he says.
"It's always a negotiation; that's the thing about working with a team, working with a committee," he continued. "It's not necessarily compromise, but it's definitely a negotiation about how everybody, with their different ideas, can have the show be a success."