New Food, Agriculture and Society concentration launches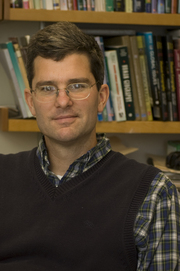 Due to popular demand, Macalester College has introduced a new concentration to its course catalogue this fall: Food, Agriculture, and Society (FAS).
Initially, the concentration was a part of the Call to Action from the 2012 International Roundtable. The Roundtable is a yearly initiative led by the school to explore critical global issues.
FAS was approved last year and has been officially instituted for the 2017-2018 school year. Interest in the program is burgeoning, but as of yet only two students have declared.
According to the Macalester website, the program is a "six-course, interdisciplinary concentration involving core and supporting courses as well as an internship."
The website further identifies the goals of the concentration: to expose students to the "social and biophysical aspects of complex food and agricultural questions," and to produce graduates who "understand the fundamentals of food and agricultural systems; have broad interdisciplinary training on the theme of food, agriculture and society; and are able to connect their interdisciplinary training on food, agriculture and society to real word experiences and application."
FAS is an interdisciplinary program, meaning students are required to take classes in a broad range of subjects. The concentration's steering committee is directed by geography professor Bill Moseley and contains staff from a variety of departments and disciplines, including geography, environmental studies and economics.
One of these faculty members, economics professor Amy Damon, said that the interdisciplinary program gives depth to research and discussions.
"I am a big proponent [of the concentration]," said Damon. When it comes to working and communicating across disciplines, "I always learn something."
Moseley added that the concentration deals with a complex topic and has a number of potential disciplinary angles. A fresh perspective means a less technocratic point of view and means that this course of study acknowledges the disenfranchisement of minorities in relation to agriculture and food production.
"It connects together different ways of thinking," said Moseley.
Environmental studies major Karin Davey '18 is concentrating in Food, Agriculture, and Society, and has found that there are a number of connections with her major.
"There's a lot of emphasis on how humans interact with nature in an ES major… and you can apply that to specifically agriculture and food and it becomes a different way to look at how people interact with the environment," Davey said.
This concentration is also unique in that it is driven heavily by student interest. According to professor Damon, it reflects a student demand for an academic avenue to study more about these topics.
Davey said her interest is driven not only by her major, but by cultural prevalence.
"It's… our most basic interaction with our environment. And then it's also this common, universal factor in all cultures," she said. "It's very unique for each culture but it's also… universal."
Another FAS student, Sadie Nederveld '20 said she was drawn to the concentration by how topical it is.
"I think the interconnectedness of food systems and society as a whole is really interesting, especially since food security and supply is a big problem with the expanding global population," wrote Nederveld in an email.
Students will have several opportunities to participate in the kind of internship required by the concentration.
Professor Moseley listed the Institute for Agriculture and Trade Policy in Minneapolis, urban agriculture and farms like Frogtown Farms and community gardens as examples of potential internship destinations.
The concentration is involved directly with the local community in other ways. Professor Moseley added that data from student research projects will be made available to the broader community.
This major is all about connections – between different disciplines, students and teachers, and Macalester and the community.
"It's not something people would normally think about," Davey said. "You might think 'Oh, I'm eating food, I'm not interacting with my environment.' But you really are."
by Hannah Catlin and Kai Davis