The Mac Weekly had the opportunity to sit down with Gay Dillingham, director of documentary film Dying to Know: Ram Dass and Timothy Leary. We talked about Dillingham's creative process behind a film with an 80-year time span.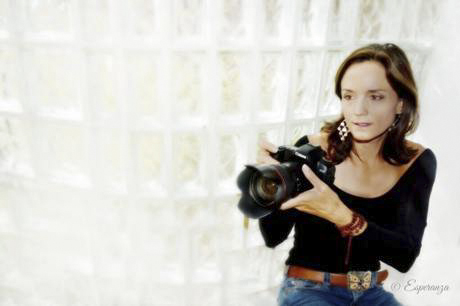 TMW: What attracted you to Timothy Leary and Ram Dass? How did it all come about?
GD: It was 1995 and Timothy Leary had announced to the media he was dying. Having dinner with some close friends, we thought this was a historic moment and we should do something about it. So we decided to bring Ram Dass down from Northern California to create this dialogue between the two of them. At this time I didn't know the depth of their relationship, because I was born in 1965 and by this time a lot of their work at Harvard had been done. I directed and produced this film, and it's taken 20 years. I was fascinated by their fresh and open-hearted approach to both drugs, and end-of-life choices. This revolved around Timothy being diagnosed with cancer and him first calling Ram Dass, also known as Richard Alpert. He said Ram Dass would know what this death is about because together they'd been through so many psychological deaths and rebirths. Also, when I was 17, I lost my brother, who died in a car accident. So I've always [been] interested in how our culture relates to death. I think it helped me wake up earlier in my life than I would've normally. I thought these men, who had affected an entire generation, had something very important for us. I think it's meeting a need in our culture right now that it wouldn't have even 10 or 20 years ago. Because I waited this long, I have footage spanning 80 years.
As you mentioned at the Walker and just now, it took you 20 years to complete this film. Were there any disruptions? Why did it take so long? What kept calling you back to the project's completion?
That's a good question, and it's got a lot of layers. Firstly, I was 30 years old when I started it and now I'm 50. I grew up with the film and the pursuit of this information. I felt that the caricatures the media and culture had handed me were not the men I actually met and got to know—so I wanted to reconcile that to begin with. I had also done a lot of work in between: I launched two environmental companies with my husband and for eight years did environmental regulation work for the state of New Mexico. I worked hard, and passed some of the most comprehensive greenhouse gas reduction regulations in the country, only to be overturned by the next governor.
Once that happened, and I was let go from that public service position, I kept asking myself why we can't act on some of the most urgent problems facing us. I kept coming back to the two men and their conversation in this film, because until we can sit in the cycle of nature, which is life and death and its circle, we can't actually handle the bigger problems in front of us. I thought these two guys had honest and different viewpoints about these issues.
It's as though they are archetypes of the heart and the mind. That's why I used the symbol of the yin-yang [in the movie poster]. The film is not to answer questions about drugs or death, but to question them in the first place. Many said I shouldn't put "Dying" in the title of the film, but I thought it was necessary: dying to know about these men, we have to die to know and we don't know, it's a mystery. I think we're yearning to have these conversations. Which is why, when this film shows at St. Anthony Main, there will be a surrounding conversation — not only with me, but others as well — and I really want young people to come. To talk about various topics, like the difference between drugs and medicines, and how what was legal in the '60s is not now.
Since you spent so long researching the lives of these figures, did you find anything surprising along the way?
Well firstly, I didn't think it would take 20 years to make. Another nice surprise was Ram Dass discovering he had a biological son he didn't know about during this period.
In the mid 1990s I was co-producing two PBS shows with a good friend, Dr. Andrew Weil. He's in the film, and I later found out that he was the one that got Richard Alpert fired. I had no idea; it took years to figure out. I was also surprised at the humanity. I wasn't that attracted to Leary, initially. Like many people, he was either glorified or demonized. But I met him and saw him through the lens of Ram Dass' love, which was tell the truth, and with love. I was fascinated by how he tried hard to impact culture for the good, yet had his own personal failings. Together, they've affected an entire generation. One thing I like to say is that whether you knew these guys or not, they changed your life.
During the process, what was the biggest difficulty you faced?
The biggest difficulty was me having the time to finish it. I was doing a lot of other things and I knew what it would take to finish: 100 percent of my focus. Until I had my entire bandwidth dedicated to it, I knew it wouldn't happen. With documentaries, funding is always an issue to raise, whether it is charitable or investment money. I tried to keep the cost down, which is why I had to do a lot of the roles myself, which slowed down the process. I'm really happy I got a good team with a lot of goodwill. Getting Robert Redford to help me with both narration and story guidance was a real miracle, and obviously I didn't pay what he was worth. I think if something's meant to happen, it usually does. You just need to be persistent.
Do you have any upcoming projects?
My project right now is to distribute an independent film, and get it to as many people as possible. It's not just about selling, but creating conversations about drugs and death and everything surrounding us. Other than that, I'm still percolating. I went to North Korea this last spring with 30 women across the demilitarized zone. There is a film trying to gestate there.
Do you have any advice for aspiring filmmakers?
Just trust your instincts. Sometimes you may not know where a film is going to go, and you may need to set it down for a little while, or a long while in my case. But if it keeps holding your interest, there is a good reason. I did think I was going crazy for a while. I thought: Hasn't this story been told already? Why am I so obsessed with it? After I've been showing it, I realized it hasn't been told in this way. Some think it is a historical film, which it is, but it's also very contemporary and very much about today, setting a new spiritual and cultural context. My advice is to go deep within, like it says in the film, and trust your instincts and intuitions. Don't give up.