Content: a review as grand and ethereal as Pablo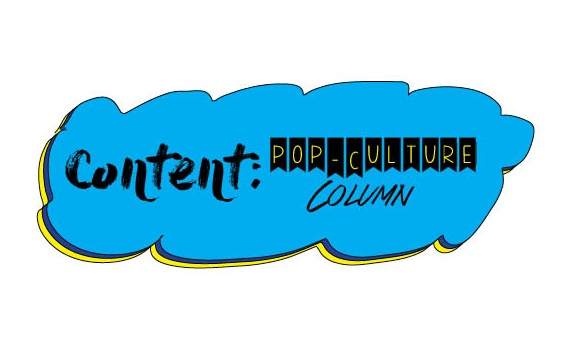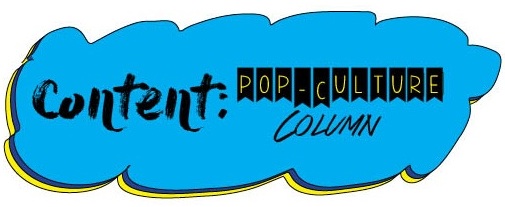 As we always do at this time, we must celebrate Kanye West, the only living artist who can pack the Rosedale AMC 14 to watch a livestream of an aux chord performance. The Life of Pablo is grand, ethereal, disjointed, occasionally a mess and typically orchestral. Equal parts Picasso, Escobar, apostle and Sandoval, Pablo reveals the tension underneath a Kanye who is exasperated by, but still enamored with, his own voice.
We start in Heaven. "Ultra Light Beam" will be lovely for decades, and it's hard to imagine we lived without it just eight days ago. It's our first clue that "Bound 2" Kanye remains, that love may be winning and he's happy enough to let another artist do the heartbreaking on his own track. Chance The Rapper shows up, and when he's done, the rest of the album doesn't matter as much. We're already floating.
In the spirit of transparency, love and forgiveness, I need to apologize to Chance The Rapper, for I have blamed him for factors outside of his control. I tend to work myself up about a growing segment of people who love Chance, but don't like hip hop itself. I mistakenly frowned upon Chance for this mistake, rather than the real culprits, you readers (just kidding, a little bit).
"Ultra Light Beam" may do for him what "Monster" famously did for Nicki Minaj. Kanye's performance on SNL last weekend was a marvel. He let Chance take over for a choir-aided life-affirming verse as Kanye bounced in the periphery, appreciating what he's done for all of us. Chance's delight is becoming exponentially more contagious.
Chance sets the tone for an album elevated by its co-conspirators. Gone is the lyrical complexity of "New Slaves" and "Black Skinhead," and in its place lies dozens of internal monologues of debaucherous self-congratulation and loathing. West throws in "No More Parties in LA" toward the end to prove that he's still capable of rapping, but rather uninterested in it. He opts instead for a cacophony of the most interesting voices in hip-hop: Chance, Future-adjacent Desiigner, The Weeknd, Young Thug, Ty Dolla $ign. He's using the power of others' voices even more precisely than on My Beautiful Dark Twisted Fantasy, an album dripping with voices obscured by maximalism. On Pablo, featured artists are responsible for delivering the track's vibe while Kanye interrogates Kanye.
"All of the Lights" provides a blueprint for thinking through how the new album's features soar. On the Dark Fantasy hit, Rihanna, Nicki and even Elton John among dozens of others overwhelm you, giving the song a scope that not even the grandiose beat can. The variety of voices, all in reverence of Kanye, creates a displacing collage of celebration.
Nina Simone keeps bubbling up. For all the flak West received for "Blood on the Leaves," he comes right back with a Simone sample that gets in your bones the way Nina's voice so often does. West keeps chasing Nina, admiring her legacy, her mass production and her universal respect. Michael is no longer West's target; he's already made synthing pop as grand as Thriller. He craves Simone's arrangements, her ability to mould new standards out of the American song canon. After all, West knows that for all his greatness, there will always be others with more dynamic voices. The throughline between Yeezus and The Life of Pablo lies in his desire to haunt you. There are dozens of Nina songs that seep into you upon first listen and never leave, and I can think of no more important Kanye West mission than to become eternal.
Pablo could be the first step in Kanye's gradual transition into maestro rather than player or coach as he allows his voice to become increasingly peripheral. Guest stars carry so much weight on this record that West's voice feels inessential at times. He's more interested than ever in lifting up other voices, ensuring that Chance and Young Thug are the most heard voices of the generation below him, as they should be. Kanye shows no signs of taking his voice out of music, as such a move would stand contrary to his ethos.
Nevertheless, very few artists keep producing culture-swallowing albums into their forties, and West's production will remain among the most valuable commodities in music. I don't expect Kanye to use Chance, Young Thug and A$AP Rocky the way Woody Allen uses Jesse Eisenberg, Owen Wilson and Joaquin Phoenix, but Kanye's artistry will outlast his ability to pop a wheelie on the zeitgeist.
There's an unrivaled excitement to an artist proclaiming himself the greatest and then delivering a piece with which you want to spend time. It's thrilling to let your expectations exceed reason. All the detractors must admit that Kanye's self-proclaimed likeness to Ali, Jackson and Picasso have helped his legacy. The middle has dissipated: Kanye wants you to hate him or raise him up as the greatest of the 21st century, and most people take a side. As long as the music remains bolder than the antics, West will continue to stop the world/internet on demand.
The album ends on a propulsive note in "Fade" as the beat bounds into the future. It makes me want to rob all sorts of banks. But what I'll remember most from the first week of Pablo's life is not a sound but an image. When "Ultra Light Beam" debuted in MSG, Kanye smiled and bounced with Pusha, 2 Chainz, Tyler and a dozen other artists of the moment. It felt shared, like "Ultra Light Beam" belonged just as much to a Sgt. Pepper-attired Pusha as it did to Kanye as it did to me. Kanye doesn't want to be alone anymore: he wants us all to share The Glory.