By Sheena Diong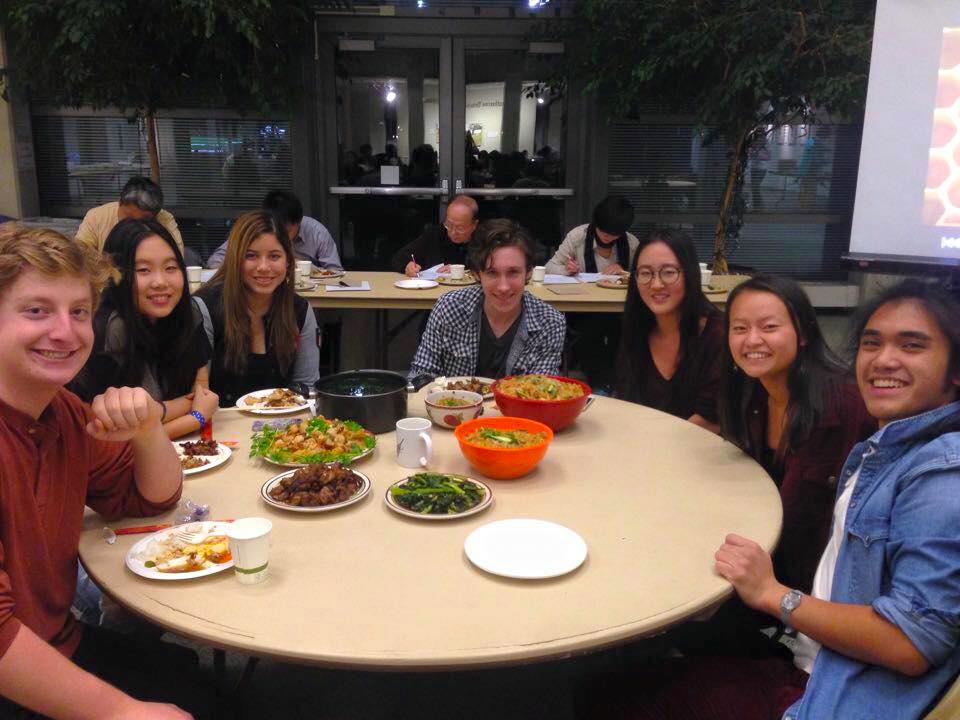 Every November, the Chinese Culture Club will hold their annual Iron Chef Cooking Competition. This competition usually consists of four to five teams battling it out to win the sought after title of Iron Chef champion. Each year, the Chinese Culture Club will choose a secret ingredient that each team has to somehow incorporate into the four or five dishes that they choose to make. This secret ingredient will only be revealed to them on the day of the competition in order to raise the stakes.
The competition started at 2:30 p.m. last Saturday. Team members made their way to Smail gallery, eager to receive their secret ingredient and begin the intense cooking contest. Teams were allocated three hours cooking time and were told to be back at 5:30 p.m. to begin the contest and judging.
With the cooking underway and everything set into motion, the Iron Chef team started to set up Smail Gallery for the event. Catered food arrived at 5:00 p.m. and the judges began to trail in soon after. This year we invited self-proclaimed foodie Luyen Phan, the assistant director of International Students Program, food lover Fang Wang, a professor of Chinese in the Asian Languages and Culture department and food critic of over 70 years Yue-Him Tam, a professor of Japanese and Chinese history and board member Adrian Chang Lian '16.
With the catered food from Tea House set up and ready to go, judges were seated and awaiting the food. All that was missing were the contestants and their Chinese dishes. Soon after, the teams slowly returned with their plates of different flavors and style of classic and innovative takes on different Chinese dishes. Food were plated for each judge and the competition was underway. While the judges worked hard to try every dish and dish out detailed critique, the guests and contestants helped themselves to classic Chinese dishes from Tea House.
Finally around 6:15 p.m., judges had finished testing all the dishes and were ready to give their feedback to the teams. The Iron Chef organizing team tallied up the points and revealed the winners to be an all-first year team of six. They each received a fortune cat mug as a prize. To wrap up the evening, everyone helped themselves to the leftover food and just like that another successful year of the Iron Chef Cooking Competition has concluded.