White followership and Black Lives Matter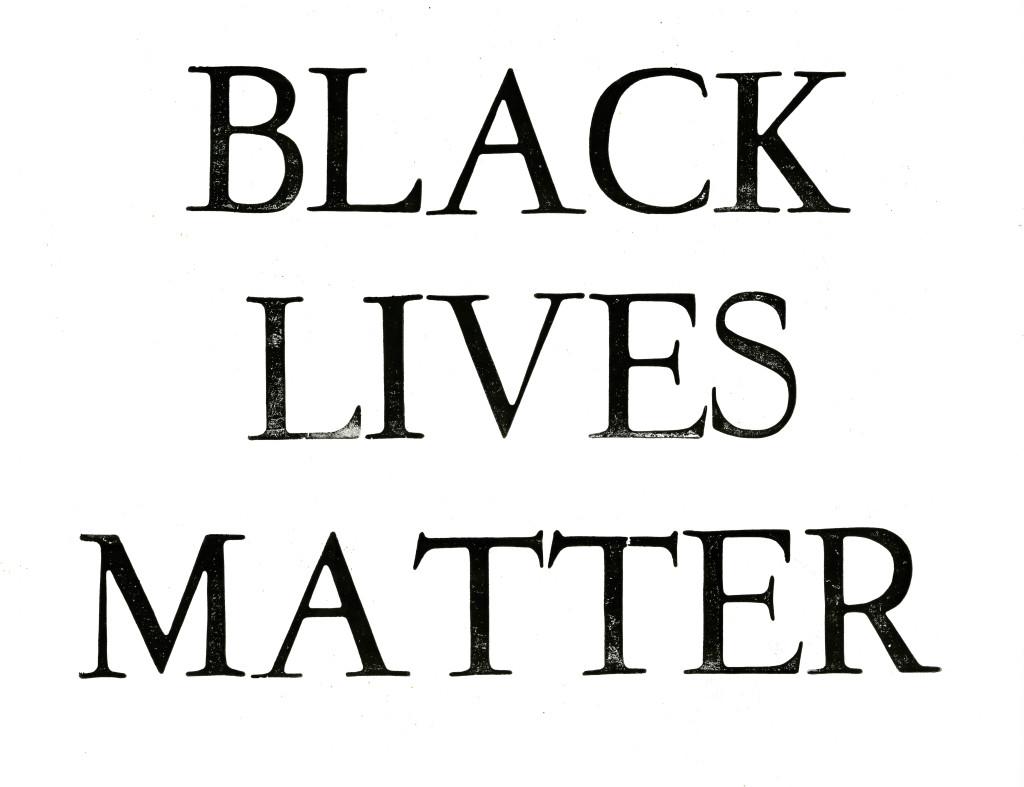 I heard this great term over the weekend: "white followership." It was developed by educator-activists for racial justice Jesse Villalobos and Lisa Albrecht, and it's all about how white people can meaningfully contribute to a racially just world. Spoiler — it's not about being white saviors. It's not about speaking for people of color or "whitesplaining." It's definitely not about telling people of color how to respond to injustice.
It's not about pretending that objectivity is possible in this particular movement, which is starting to feel more and more like the zeitgeist of our generation. Either you're down or you're not or you're somewhere in between, and depending on your politics, you're going to tell a different story. As I write this, we as a paper are struggling as to how — if at all — to tell the story of the organization Black Lives Matter's protests surrounding the murder of Jamar Clark. We are a predominately white paper and many of us are currently in the overwhelming and long-overdue process of waking up to just how deep racial injustice runs. I am currently in the overwhelming process of being a white voice speaking about the work of people of color, specifically, Black Lives Matter and their protests against the murder of Jamar Clark. I'm uncomfortable.
Don't cry for me, Macalester; I'm not trying to generate sympathy for myself or any other white people here. I'm trying to call attention to the historical violence, warping and misrepresentation that the white media has inflicted on the narratives of black and brown people in the United States. White followership at the individual and institutional level, though it sure won't fix everything, could help against these power differentials.
White followership entails stepping back and listening most of the time and stepping up when you can be useful. I took notes at a conference for racial justice in which people of color who were present spoke to the things that they needed from white followers: hearing and sincerely engaging their voices was one thing. Avoiding "one-upping" was another. Respecting the process. Being self-critical. Honoring diverse approaches. Following through.
As I try to follow and support this movement as a white person, I stopped by the Fourth Precinct in Minneapolis on Wednesday. I had to leave early and my class privilege meant I could call an Uber to get home.
"It is insanity over there!" the driver said. "Insanity," he repeated, shaking his head.
Operating within the irrational system of white supremacy requires a little bit of irrationality. Maybe not insanity, but unreasonable courage and ingenuity. Any one of the Black Lives Matter organizers at the protest — and organizers for racial justice across time and space — exemplify those two qualities. They know that trying to uproot something as insidious as white supremacy requires uncomfortable, creative and sometimes totally irrational tactics. Standing in the middle of a major state highway, for example. Shivering in the cold rain in front of a police precinct, peacefully preparing to be maced and shot with rubber bullets by police. These are irrational behaviors.
So is trying to embody a deep, historical trauma and pain that doesn't belong to you. White people need to do this if we want the system to change.
This doesn't mean our whiteness suddenly goes away or that we're suddenly absolved from our white privilege. I'm not even sure it means we should stop feeling guilty. My friend Dubie Toa-Kwapong '16 recently made an excellent point in one of our conversations: guilt can be integral to progress when it moves people to action.
Guilt can be a way of sharing in the burden of racism. If white people were to truly embody our guilt we would have to act, right? It would be so painful to understand white supremacy and the violence it has caused for centuries that we would have to do something to break its hold on our institutions and lives.
If that were all there was to it maybe it would be a more rational decision to make. Certainly not easy, but a bit more rational. But of course white people would need to sacrifice some benefits. We would need to be a little quieter sometimes, centering the voices of people of color rather than our own. We would need to be a lot better at listening. White people have been affirmed in our voices, thoughts and actions for centuries, so this can seem much more irrational than it actually is.
It is insane that we as a paper could not do better to amplify the voices of people of color. That I am writing this piece and taking up all this space as a white follower. Let's do better. We need to do better. Our shared humanity depends on it.
In making this contribution I invite critique from the Macalester community. I also suggest further reading for those interested: the work of bell hooks, Cheryl Harris, Eduardo Bonilla-Silva and John D. Marquez are just a few places to start.