St. Paul school board elections this Tuesday: nine candidates, four positions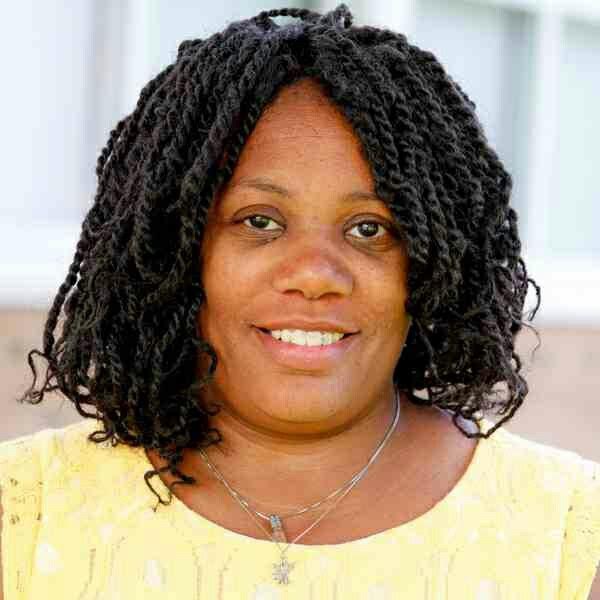 As students at a liberal arts college, we constantly engage in conversations about how to create positive change on our campus and beyond. The ways Mac students work to create change are as diverse as Mac students themselves. For those of us who are eligible as 18-and-over United States citizens, voting is powerful way to have our voices heard.
However, research shows voting is a tool we often neglect; a recent study by Portland State University's Population Research Center found that St. Paul residents in our age bracket (18 to 24) "made up 41.1 percent of the voting eligible population, but cast just 11.8 percent of the votes" in the 2013 election.
In contrast, while youths saw their vote shares shrink to match only a quarter of their demographic, senior citizens exercised over three times their actual representation after the ballots were counted. In short, a minority of the population is casting the majority of the votes, and the voices of young people remain largely unheard.
The upcoming St. Paul Public School Board election is your chance to help change that. This past Wednesday, MacPIRG's Democracy Task Force hosted a meet and greet with school board candidates. If you weren't able to attend, or would like a refresher on the contenders, please take a look at the candidate statements printed below. Hopefully you will make the choice to vote this coming Tuesday, Nov. 3!
If you are not already registered to vote, you may register on Election Day at the poll. If you live on campus, your polling place is Macalester Plymouth United Church behind Carnegie, and all you will need is your Macalester ID. If you live off campus, check out the Minnesota Secretary of State's website for your polling location and required identification.
The Candidates:
Aaron Anthony Benner
[Benner's name will appear on the ballot, though he is no longer running.]
Greg Copeland

Greg Copeland Stands For Educational Justice For 37,000 Saint Paul Public School Students!
Washington, D.C. Special Interests are spending $50,000 to take-over Saint Paul's Public Schools. The American Federation of Teachers, AFT, in an unprecedented Big Money expenditure in a Minnesota School Board election wants to make Public Education about enhancing it's labor contracts. American Public Education is All About Kids Futures; not what's in it for adults. The AFT wants to in-effect negotiate labor contracts with itself, a Conflict of Interest which would compromise educational opportunities for 37,000 students.
Educational Justice demands bold systemic changes and new Board leadership to serve Students Interests to ensure a superior academic foundation for their vocational or college educations.
Greg Copeland will serve the Public Interest as an Advocate for Students to demand Educational Justice!
Greg Copeland editor of college newspaper, award winning education reporter, Head Start advocate as Deputy Director of a Community Action Agency, Community College Trustee, former City Manager of Maplewood, widowed in 2008, he cared for his wife Betty for 16 years after a 1992 disabling auto accident that left her with Traumatic Brain Injury.
Zuki Ellis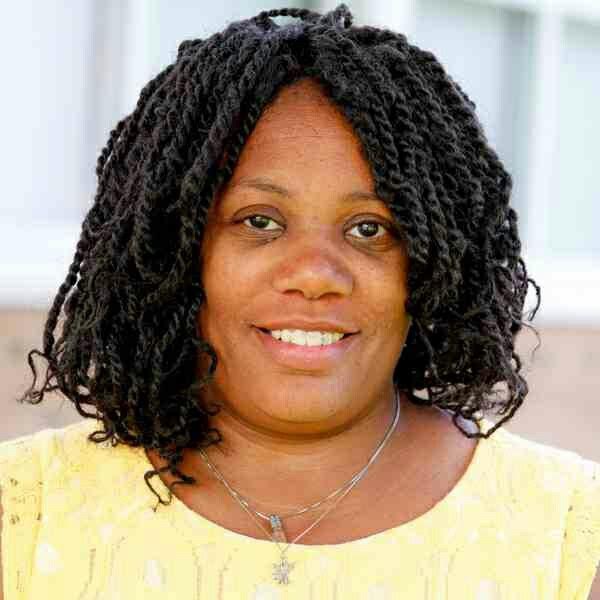 I've lived in St. Paul my whole life. I grew up in Rondo and attended Webster Magnet Elementary and Highland Park Senior High. I am the proud mother of three St. Paul Public School students, the youngest of whom is currently a second grader at J.J. Hill Montessori.As a parent and a community member, I've been involved in the school district for over a decade, in PTOs, on site councils, and working with the Parent Teacher Home Visit Project.
My top three priorities are staffing levels, special education and improving the district's communication with the community. We need to make sure we have enough support staff (EAs, TAs, ELL/Special Education staff, social workers, librarians, media specialists) in our schools so all of our children have the resources they need to succeed. What are we telling our special needs students when their supports are the first to be cut every time there are budget troubles? We also need to be better about seeking community input on major decisions like mainstreaming. We make our best decisions as a district when everyone feels engaged- look to the later high school start times as a strong of example of community engagement.
Linda Freeman

Linda Freeman, 63, licensed teacher and Montessori consultant; parent of St. Paul Public School graduates; granddaughter in SPPS Spanish Immersion school, another granddaughter involved in girl's hockey; Como resident
Currently advising for a developing preschool in a remote village in Sierra Leone
Teaching Experience:
– St. Paul Schools, including ALC after-school and summer school, America Reads tutor, and the Homeless Program since 1998
– Early childhood 3-6 years Montessori school at Standing Rock Reservation in South Dakota; also a private nonprofit Montessori 3-6 years in Duluth, and an elementary Montessori charter school in North Mpls., that includes early childhood education
– 10 years preschool and daycare owner/operator
Service:
– American Indian Magnet Steering Committee and active with PTA
– Site Council at St. Paul Open School k-12, now Open World Learning Community (bylaws included both elementary and secondary voting students)
– Citizens Budget and Finance Advisory Committee SPPS
Treasurer of the Network of Education Action Teams (NEAT), through Family and Community Involvement
– Actively involved with Montessori groups, including MN Montessori, that support our teachers and promote access and understanding about Montessori throughout Minnesota
I'm ready to serve a dynamic district that builds stronger community through education.
Keith Hardy

– Age: 52
– Occupation and Employer: IT project manager, U.S. Bank
– Education:
BA, journalism
MS, technical communication (thesis in progress)
– Party affiliation: DFL
– Party endorsements: St. Paul Building and Construction Trades. Also, Star Tribune.
I am seeking re-election to the school board because our students need a board balanced with experienced and new members. To me, the issues facing our students, especially students who are immigrants, who are poorer or from communities of color, are too important for me to not seek re-election.
I want to continue being a strong voice for the under-represented communities and for getting more members of those communities involved in our schools as teachers, administrators, tutors, and in other ways. I want to use my professional and life experience to help more students be accepted into high-quality colleges and universities, to be able to successfully graduate from those schools, and to get a high-level career of their choice.
Finally, I enjoyed being part of the board that implemented the Student Advisory Committee for high school students from various life experiences to work together to bring student ideas and voice to school board and district decisions.
Steve Marchese

I am the son of a union truck driver and was the first in my family to go to college. I graduated from Yale University with a B.A degree in history and earned my law degree from New York University. I work at the Minnesota State Bar Association as the Pro Bono Director. Earlier in my career, I represented families and children in special education proceedings, as well as African American parents and children in school desegregation litigation in Michigan. I live in the Summit-University neighborhood with my wife and two sons who attend St. Paul Public Schools – 10th Grade, Central High School and 7th Grade, Capitol Hill.
I believe we need a more inclusive, transparent and effective district that involves families, educators, staff and community members as partners in improving our schools and reducing opportunity gaps in our community. We need clear goals, objectives and strategies for improving achievement. We also need an independent school board that holds the superintendent and administrators accountable for both their promises and their performance. I believe I have the professional and personal experience to bring thoughtful, strategic and pragmatic leadership to the St. Paul School Board.
Scott Raskiewicz

All problems facing public education – the achievement gap, over-crowded clasrooms, a counter-productive obsession with technology and standardized testing, soul deadening curriculum that negates the innate human desire to learn about and improve the world, the lack of daily physical education and the arts, the scapegoating of teachers for problems beyond their control, these and other problems are largely caused by a corrupt ruling class and their collaborators. America's ruling class is so morally and intellectually corrupt they seek to degrade the purpose of education. They try to convince us that the goal of education is to prepare students to "compete in the global economy," in essence to turn students into compliant workers and mindless and insatiable consumers. I believe the purpose of education is to prepare students to create and cooperate in a global community, steeped in authentic democracy, where all people are valued and all human needs met. Authentic education is about understanding history, critical thinking, problem solving, living in harmony with the natural world, and the development of joyful human relationships.
Jon Schumacher

I am a Foundation executive director with a background in board governance and community-building. I want to bring the skills, experience, and relationships I've developed over my 23 years working with our schools and city, to support a more collaborative approach that leverages the talents, passion and expertise of our school communities. I can help bring people together to build trust, find consensus solutions and develop the sustainable foundation needed to transform these solutions into successful outcomes for all of our amazing students.
We need to take an honest look at our schools, evaluate what's working so we can build on it, and prioritize our budget to support those classroom successes. Together, we need to develop well thought-out strategies to address the challenges we face, especially around issues of equity, communicate them clearly to everyone, and manage a structured implementation.
The Board must set the expectation and tone of collaboration for all District members and we must open the lines of communication to engage parents as true partners in their children's education.
Finally, we need to ensure adequate classroom support for students and teachers to make sure we create effective learning environments for all of our kids.
Mary Vanderwert

My experience in working in Head Start and in the development of systems has led me to believe that the culture of an organization very important in the success of that organization. SPPS needs a culture that includes:
Parent engagement is absolutely critical to a child's success. Parents need education about child development, community-based resources, connections to other parents for social support, and information about the schools to be engaged with and advocate for their child. School staff and leadership must be representative of the diverse communities in St. Paul. Parent input must be integrated into the school's policies and procedures.
Regular health (including oral and mental health) screenings and follow up treatment should be offered in the schools. Students that have potential for mental or other health issues need early intervention and access to services on site whenever possible.
Teachers need support to form strong relationships with families and students including home visits, regular e-mail and phone communication with families. Class sizes determined by the needs of the and the skills of the teacher. Teachers deserve professional development that includes reflective supervision, professional learning communities and support in the classroom to meet the needs of learners.