James Rosenbury joins football coaching staff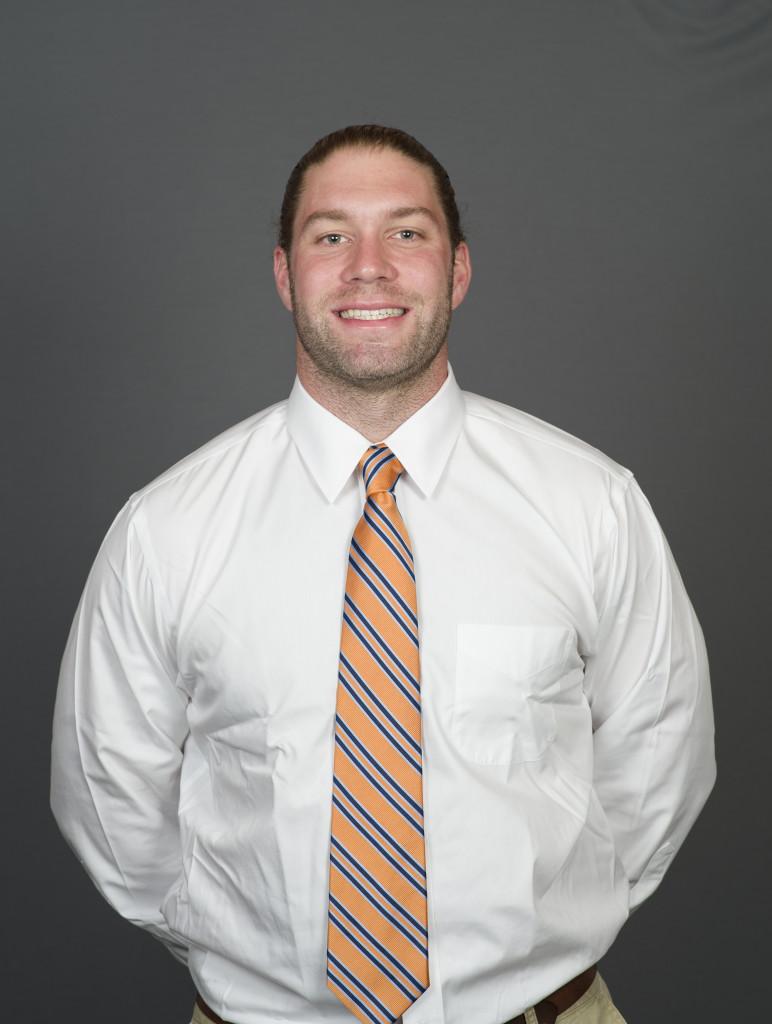 Sometimes, people find it difficult to adjust to new surroundings and take their time before making their presence felt. Coach James Rosenbury is not one of these people.
Arriving at Macalester in March of this year, Rosenbury got to work immediately. He took over as running backs coach and special teams coordinator, both of which are positions he had filled for the past two years at Case Western Reserve University, his alma mater. Rosenbury's college football history stretches back 12 years, starting with his time playing for Case Western Reserve, where he ran for 1,712 yards and was twice an All-University Athletic Association pick. From there he spent time coaching at University of Redlands, Rose-Hulman Institute of Technology and Grinnell College (who the Scots beat 41-13 last Saturday!) before returning to Case Western Reserve, and finally making his way to St. Paul.
Rosenbury already raves about the "fantastic sense of community" here at Macalester. "People have reached out and tried to help me get on my feet a little bit and find some cool things to do around the Twin Cities, which there are a lot of," he said. Rosenbury seems comfortable in his office at the Leonard Center and, if you weren't in the know, it'd be impossible to guess that Rosenbury has only been here six months.
Rosenbury is humble when asked about the success of his special teams units, but the stats speak for themselves. In their first two games, the Scots have two blocked punts, both recovered, a forced fumble recovered on a kick-off, a blocked extra point and a number of excellent kick returns. Rosenbury's influence is obvious in the aggressive and energized special teams play, which Head Coach Tony Jennison often refers to as attack teams.
Rosenbury says the thing he thinks the Scots do best as a team is act like a team. "The sense of community and the sense of inclusiveness that this team brings to one another is fantastic," he said. "I've never been at a place where I felt like the players really accepted one another, where it wasn't cliquey… it's just one team, one unit."
Rosenbury speaks frequently about the importance of unity, camaraderie and, perhaps surprisingly for a college coach, fun. While outlining how he was preparing for last Saturday's game against Grinnell, Rosenbury put his approach into words. "Never take any opponent too seriously or too lightly, because, you know, it is football, it's a game," he said. "It's supposed to be fun, so we want to have fun out there. But at the same time, winning's pretty fun!"
A program is in good hands when coaches can put things in perspective like this. Coach Rosenbury has a true winning philosophy, and the Scots are lucky to have him.