Recipe: autumnal butternut squash soup
I've never had butternut squash until I came to Macalester. Now I roast it every chance I get­­; even back at home. This recipe combines butternut squash with coconut, another favorite of mine. It's also perfect to stock up on for those super busy weeks during the fall semester!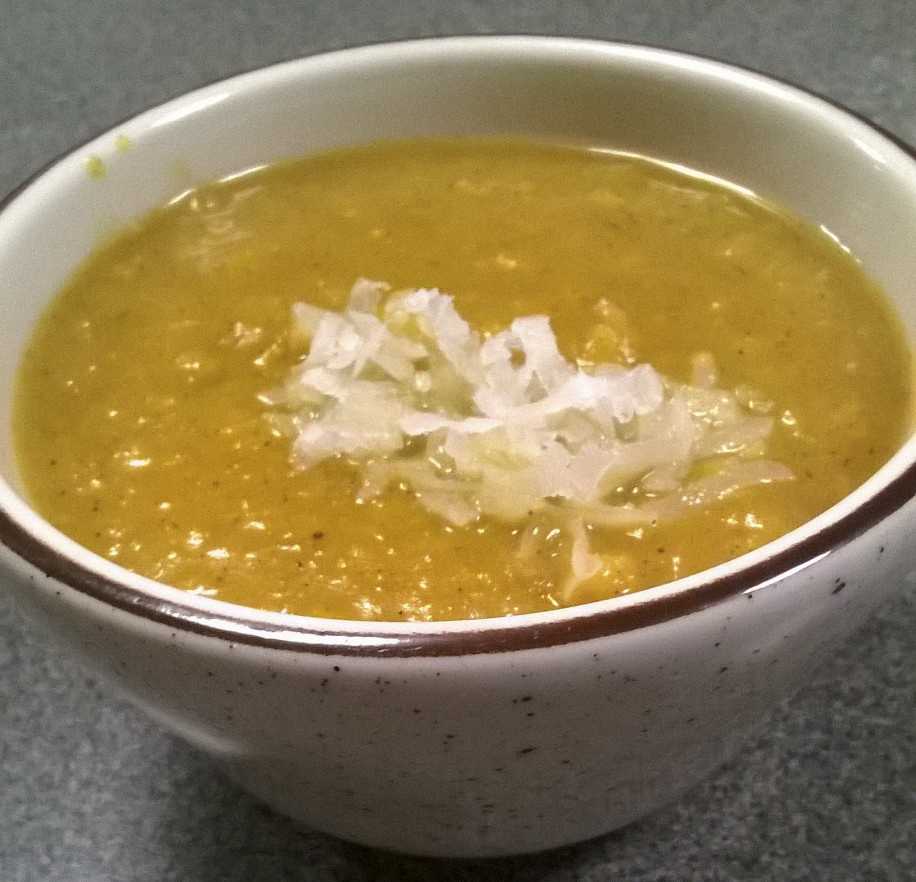 Cinnamon-Roasted Butternut Squash soup
Recipe: 40 oz butternut squash (1 squash)
3/4 tsp ground cinnamon
1/4 tsp nutmeg
6 tbsp coconut flakes
1 tbsp coconut oil
1/4 tsp minced shallots (green onion)
2 1/4 cup vegetable broth
1 cup and 2 tbsp coconut milk
3/4 tsp kosher salt (to taste)
Black pepper (to taste)
Directions:
Preheat oven to 375 degrees
After peeling the squash, carefully cut the squash into cubes and place on a large baking sheet.
Toss with cinnamon and nutmeg, cover with foil, and then roast until tender for 40­-50 minutes. Allow to cool.
(Optional) Spread coconut flakes on a baking sheet and toast until golden brown, 5­-8 minutes.
Heat a large nonstick pot over medium heat. Add coconut oil and scallions, stirring until tender, 5 minutes.
Add the squash, vegetable broth, and 1 cup of the coconut milk and simmer for about 5 minutes.
You can blend the mixture in batches depending of the size of the blender. Purée until smooth.
To serve, top the bowl with a tablespoon of coconut milk and flakes. Enjoy!