Alumni: Where Are They Now? | David Arbit '07, Twin Cities Real Estate Analyst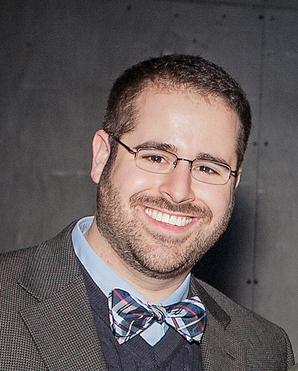 David Arbit '07 is a Geography and Political Science double major who was born and raised in Milwaukee, Wisconsin. Right after Mac, he headed to the Humphrey Institute of Public Affairs and received a Master's in Urban and Regional Planning with a focus on housing and economic development. Currently a research manager for the Minneapolis Area Association of Realtors, Arbit likes to spend his free time downhill skiing and bicycling. Now, he's catching up with The Mac Weekly about life after Mac.
Can you tell me about your path from school to now? After I got my Master's, I was an intern at the Department of Community Planning and Economic Development (CPED). First, I was in a position in the research department, then went over to business development, and then I became the consultant working under Empowerment Zone, which serves communities facing foreclosure, high poverty rates, low incomes and high educational and achievement gaps. I worked in that for a year and a half, and then this consulting thing kind of hit me. From CPED, I started consulting for Family Housing Fund and Greater Metropolitan Housing Corporation (GMHC). Actually, I was an employee of GMHC for about a year and an employee at the Center for Urban and Regional Affairs, too. Then, I just applied for this job and I think it was fortuitous. It's treated me pretty well: I've been able to have a lot of latitude and autonomy in terms of designing my own research projects, even having access to some capital in the budgets to buy software and stuff like that.
What does your current job entail? We do policy work with local city councils on housing issues, city ordinances, stuff like that. We lobby for home ownership and property rights at the federal level as well. I am also registered with the Department of Commerce to be an instructor for continuing education credits to make sure that real estate brokers, agents, appraisers and lenders all stay abreast to the risks and successes and performance of the market and what's happening with housing. We do a lot of outreach, we do a lot of data work, we do report production and we do a lot of media work. I do some public affairs and public relations. I'm all over the place, really.
What's the best, unexpected part of your job? I do a lot of public speaking, and people have kind of started to recognize me in the community. I bump into people at the Farmer's Market and they're like, "Hey, I was at one of your talks!" And that really is fun. In terms of outreach, it's also been really nice to interact with really impactful and very poignant organizations, such as the Project for Pride in Living, Hope Community, CommonBond Communities and Habitat for Humanity. It's been really meaningful for me to get involved and to get to know some of these people.
Are there any unexpected hurdles? Sometimes, it has been the politics of the office and the workplace. Sometimes politics can be really paralyzing. I don't think it should be, but it really can be.
What advice would you give current students? Take some geography courses; they're so good! It is a field of study that really interweaves so many different disciplines and seems so much like the real world. I do find myself relying on that way of thinking, in terms of attacking problems from a holistic standpoint and thinking about solutions while really taking into account diverse perspectives. Also, your degree matters, but you can take so many things so many different ways. I don't want anyone to think that they're destined to serve in one field and one field only.
What values from Mac have served you the most? Mac, I think, really did instill that value of academic rigor and really investigating problems and talking about problems in society and within groups and across groups, people and thinkers. Also, the value of being good environmental stewards. I think that we have to keep that in our day-to-day in everything from building smarter housing right down to when I'm at the office and just not printing. It's the micro and the macro.
Any advice to students entering life after Mac? We have such a diverse economy here, so I would first encourage them to really consider staying in the Twin Cities, because I really do believe in this metropolitan area as one that really, truly, does work. The other thing is to never abandon those values. It's really, hugely important for more and more people to bring these ideas that are alive and well at Macalester into their different work environments and to spread them. And it's really, hugely important to help people who are vulnerable, people in places that aren't—well, let's face it—where most Mac grads are. It's important to put that in context.
Any final thoughts or words of wisdom? Improve the world. Work that into your everyday. It is your duty.