Alumni: where are they now? | Anna Cavallo '05 on post-Mac life and the publishing world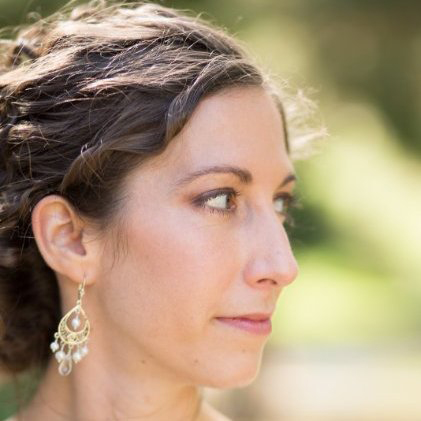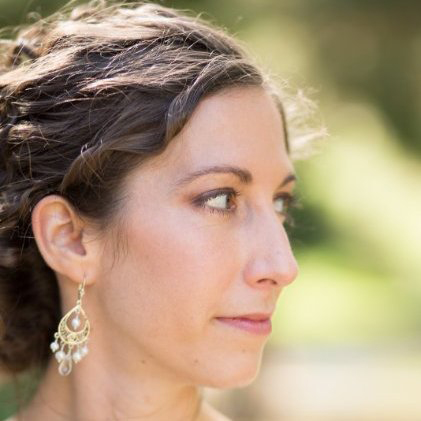 The Mac Weekly caught up with Anna Cavallo '05, a linguistics major originally from Madison, Wisconsin. Cavallo currently works as a senior editor for Lerner Publishing Group, a Minneapolis-based, independently-owned children's book publisher that is one of the largest of its kind in the nation. Cavallo was also a concertmaster in the Macalester Symphony Orchestra. She's an avid runner, cat owner and "good food" eater, and now she's speaking to us about her life after Mac.
TMW: Can you tell me about your path from Mac to now?
AC: After I graduated, I had probably a fairly common liberal arts graduate freak-out of, "Okay, now I have to make money. What in the world do I do?" Over the summer, I had an internship with the Children's Museum, which was cool but not necessarily related to my goals. Then, it was really just through a personal contact: my mom knew somebody who worked at Lerner Publishing and I started interning with the editorial department at Lerner just doing extra tasks that they needed done for nine months. Within that time period, one of the editors was leaving her job, and I was able to get hired into her role. I don't think I realized how true it is that a lot of getting a job is just who you know and the networking part of it.
What's a typical day in the life at work?
A lot of email. A typical day for me could involve reviewing sketches or final art that come in from an illustrator, meeting with a designer to discuss notes on layout, having a phone conversation with an author about a text that we're working on together and a meeting or two with other editors to touch base on projects within the department. I didn't actually mention editing in there, which is somewhat accurate. There are so many things that I end up having to spend time on other than the actual going through a text. I'm sure it's true for a lot of jobs that the part you love most is, unfortunately, only a small part of the actual total job.
What's the best, unexpected part of working at Lerner?
The learning that I've had to do to improve in my job as it has morphed: figuring out what I've done that works well in either a picture book or in a novel and having a better sense of how to craft a story, whether it's a 500-word picture book or a 50,000-word novel.
Any unexpected hurdles?
Time management within my job. With it being an office job, I always have the internet at my fingertips, and I have a fair amount of autonomy to make a phone call if I need to, to manage the rest of my life during my work day. Making sure that that doesn't bleed too much into the work and staying on task in order to get everything done can be a challenge.
If you could go back and talk to who you were in college, what advice would you give yourself?
I would tell myself to start thinking much earlier about what types of jobs I might want to do with what I loved studying. I don't know if I would've just ended up in the same place I am now, but it would have prevented that freak-out.
What was the most influential experience you had while at Mac?
Study abroad is right up there. For a lot of my friends that I talked with, study abroad gave us a confidence that we didn't expect to gain from it, especially those of us living in countries where we were learning the language. The culture is that much more different that I think that after the experience of living abroad, when we came back here it was like, "If I can get through all of these challenges in this foreign country, I'm good."
Any advice to current Macalester students?
Have fun and enjoy the process of it all. Talking with people about different college experiences, it's pretty clear that the friends I have from Macalester have stayed more tightly-knit than a lot of other college groups of friends. And part of it, I'm sure, is based on the experiences we had together at Macalester. I think part of it is really the values that we continue to share that Macalester helped and formed. I think the greatest benefits Macalester gave me were the values and the friendships that I carry forward to this day. The education was incredible, but I feel like the lifelong takeaways that I benefit the most from are those two things. So enjoy that part. Don't get too lost in your work, because you forget all of that. Seriously. You forget about the nights up writing papers; you remember the friendships.
When have you felt most satisfied in your life or in who you are?
Professionally, I've had a couple of projects that have gone into the world and really gotten great feedback. I felt like that was a nice culmination of what I had learned in my job, applying time management and whatever else it took to get to that point in my job. The other thing that comes to mind is what the people in my life say about who I am. The fact that I see these amazing qualities in the people around me and the fact that I have been able to surround myself with people I so admire, I think that's just a nice confirmation of everything.
Anything else I should know?
It all works out, somehow. I feel very lucky to have gone to Macalester, for so many reasons. It's really an incredible place to be for four years. It is not the real world, in both good and bad ways, but it is a really good starting point.