At work with the sustainability network: Food Recovery Network at Macalester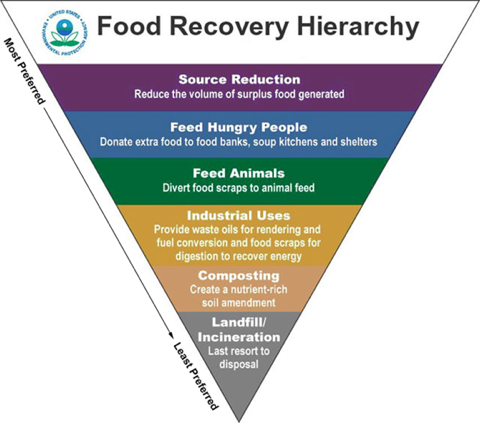 The Sustainability Network brings together students from a variety of departments and organizations working on sustainability-related projects from around campus. You can get in touch with the network with your ideas or questions by emailing [email protected] or [email protected], or coming to our next meeting at noon on Sunday, April 19th in the Harmon Room. This week, we spoke with Amanda Wareham '15, a student in the Sustainability Office dedicated to food justice issues.
TMW: What brings you to work with the Sustainability Network?
AW: I became involved with the Food Recovery Network shortly before the start of the fall semester. FRN is a non-profit with the goal of connecting students and community partners to redistribute unused, perishable food to people experiencing homelessness. These programs not only create a more equitable distribution of food on a local scale, they also decrease our food waste and lessen our carbon footprint. From there, I became aware of a Food and Agriculture Student Worker position at the Sustainability Office and jumped at the opportunity.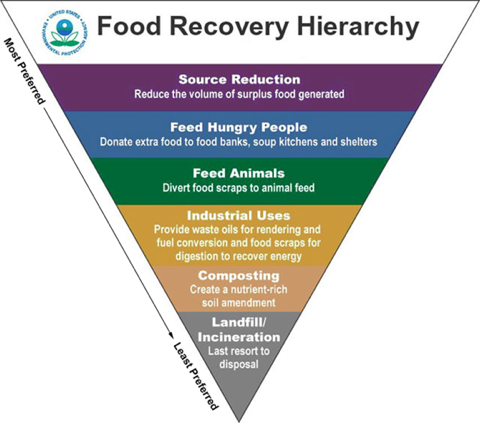 How did you get involved in sustainability projects at Macalester?
I'm an environmental studies and biology major, and I've always been interested in sustainability on some level. During my first few years at Macalester, I had more of a biocentric view of environmental issues that didn't allow much room for sustainability. Eventually, I came to the realization that my environmentalism was driven by my passion for human rights. I realized that building sustainable communities can be a viable method of combatting climate change, primarily because of its accessibility. Sustainability at Macalester is a platform for experiential learning for students, faculty and staff who interact with campus initiatives, and I have so much appreciation for that.
What is the project you're working on that you're most excited about?
I'd have to say that starting up a chapter of FRN was my favorite project. During our first semester of recoveries, we successfully partnered with a local non-profit called Loaves and Fishes to redistribute over 1,000 pounds of food. I'm excited for the chapter to expand under the leadership of MacFEAST(Food Ethics and Sustainable Transition) in the coming years. My hope is that the chapter will grow to include local restaurants, because student involvement in fighting food waste certainly doesn't stop at 1600 Grand.
Another exciting sustainability project on campus is the Real Food Challenge. Macalester signed onto the Real Food Campus Commitment in 2012, with the goal of achieving 30 percent real food by 2020. Real food is defined as food that fits on a scale of local or community-based, fair and humane, and ecologically sound. Working on the Real Food calculator has given me some great, hands-on experience working with food purchasing data at Café Mac. I would encourage anyone who's interested in food justice to get involved with the Real Food Challenge, which will also be partly housed with FRN in our new chapter of MacFEAST.
What difficulties have you faced in trying to make Macalester a more sustainable school?
It was sometimes frustrating to focus on food waste, because so many of us have a part in creating it. "Clean Plate Tuesdays" did a great job of highlighting each student's food waste at the end of a meal at Café Mac. Although this type of food waste now becomes feed at a local pig farm, upstream solutions are always more sustainable. In a similar way, as excited as I was to say that FRN recovered over 1,000 pounds of food in a month, I was also pretty shocked. This amount of waste is not at all exceptional in a campus cafeteria like Café Mac, and is common with almost any restaurant. The scale of the problem has been the most overwhelming for me. On the upside, there's really a lot of work to be done in the larger community, and Macalester and Bon Appétit have been quite supportive.
How does the work you're doing relate to Macalester's larger sustainability goals?
The Real Food Challenge and Food Recovery Network work on issues of procurement and waste, upstream and downstream, respectively. There's so much work that can be done beyond these projects, but they are each vital to our 2020 goals of both Zero Waste and 30 percent Real Food. It's also important to emphasize the accessibility and personal relevance of food-related issues. Everyone can connect to food and should be interested in the environmental impacts of the agricultural process, the way food is transported and the labor that went into producing it. Involvement of Mac students in local issues of food justice and security is indicative of a commitment to social justice beyond Macalester.
What do you hope for the future of sustainability at Macalester?
I hope to see sustainability at Macalester grow and become more accessible to and inclusive of the entire Macalester community. Not only is sustainability an incredible opportunity for experiential learning in higher education, it is also vital to the success of any sustainability-related program that it is a community effort.