Alumni: Where are they now? Daniel Vidal Soto'10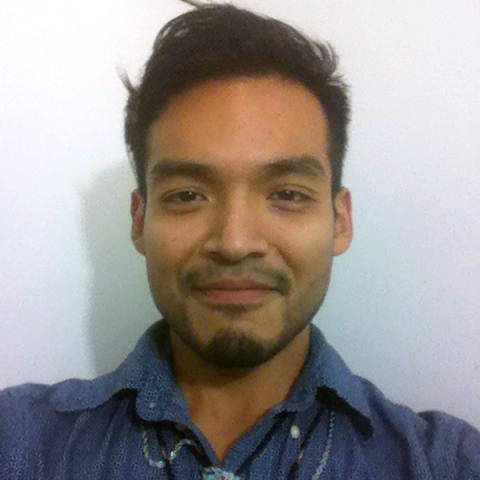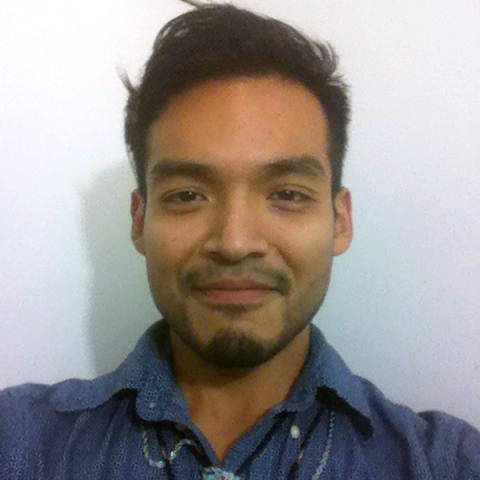 Daniel Vidal Soto '10 is an English major with a concentration in creative writing who grew up in Fort Worth, Texas and Acuña, Coahuila, México. Author of the poetry chapbook "Demon in Plastic," Vidal Soto currently teaches at Long Island University and guest lectures at Cornell University on gentrification. On the side, he practices his graffiti with TATS cru (the group of people who originated graffiti in the South Bronx during the 80s), ballroom dancing (think voguing and walking, à la the 1990 documentary Paris is Burning) and now he's taking time to talk to us about life after Mac.
TMW: How did you decide on Mac?
DS: When the shuttles dropped us off on Grand, CHEEBA, an organization for the ethical consumption of cannabis, was holding a sort of demonstration. A whole lot of people were out on the lawn, the air was filled with smoke and people had baked goods and signs. People were willing to talk about the politics and policies behind the legalization of cannabis, [and] how it was affecting communities of color and it was really eye-opening. I thought I was transported to a completely different world. It was liberating. Granted, I do definitely have my critiques of Macalester, but I really liked that there was a balance between this intense thirst for intellect but also an equal desire to create something: a community, a home.
What are you currently doing?
I teach and I'm doing my MFA at Long Island University in Brooklyn, working on poetry. But I'm also a writer for Latino Rebels, which is an online news source. The project I'm working on for them is called "Gentrifying New York City Underground." So what I've been doing is getting in contact with different artists from New York City—graffiti artists, ballroom dancers, rappers, poets—and just really trying to understand how gentrification is affecting the New York art scene and cultural capital here in the city. I also write online for Nerds of Color, which is more about taking something like The Matrix or X-Men and then putting some sort of critical lens over it.
And then I also have my poetry. Right now, I'm interested in combining the visual arts with my poetry and I'm also putting together an anthology. It's going to be online, it's going to be interactive and it's tentatively titled, "22nd Century Pangea Underground Worldwide." It's not just going to have words, it's going to have pictures, soundbites, videos. The way I see it, if we have the Internet at our disposal, why not bring that into what we might consider a book?
If you could go back in time and talk to person you were in college, what would you say?
Talk. Communicate. Don't be shy. Maybe there's somebody that you like, somebody that you have a huge, intellectual crush on. Like, "Oh my goodness, this person is quoting Audre Lorde and talking about postcolonial traction? Oh, who is this person?" Sometimes that intimidation feels very real, but go for it. Usually when I took those risks, those were the friends who really lasted.
What Mac experience had the greatest influence on who you've become?
That would be my encounter with Wang Ping. She was the person who told me that I was a poet. I was going to be pre-med and bio. Being first-generation, I didn't think poetry was feasible. I didn't have the privilege of making that decision. For me, my path is also about forging something for my people, for my heritage, for the first-generation, for migrants. Something like poetry was just out of the question. After my first workshop and submitting a simple poem, Ping approached me and she was like, "You need to keep on writing." And then in my junior year, I won the Loft Literary Fellowship and that just really solidified that I had made the correct decision and that maybe this poetry business was possible.
What advice do you have for current students entering life after Mac?
Keep your heart. Macalester students have good hearts: we do want to go out and help the world somehow. It's been my experience that sometimes the world isn't as receptive or as responsive to that. There are so many ways to be cut down, but keep that sense of wonder. I think it's key to hold on to that curiosity and that real belief in something that's transformative. Macalester students will be thrust into these circumstance where they will have to affect change. And affecting change means you might have to rattle some shit, you know? You're going to have to get your hands dirty. And that's fine; get them dirty. Play around. Keep your head clear, keep your heart clear. You have a good one.
Final words of wisdom?
At least in terms of their behavior historically, the administration of Macalester seems to follow a more corporatized model. And that's something very dangerous because this is why I think that the dissipation of the union has been so successful. And why women and people of color, specifically, in terms of full-time faculty at Macalester, are all hired at a glass ceiling. I'm hoping that the current Macalester students will not only waken a little bit more to this, but I hope that the fear of organizing will dissipate. As Macalester students, we pride ourselves on being that dissident. One thing I want to let the students know is alumni have your back. We are family, in a lot of ways. You're currently going through Macalester, but there are also people who have already gone through Macalester who understand what you're going through. Nobody's ever been invited to a revolution.