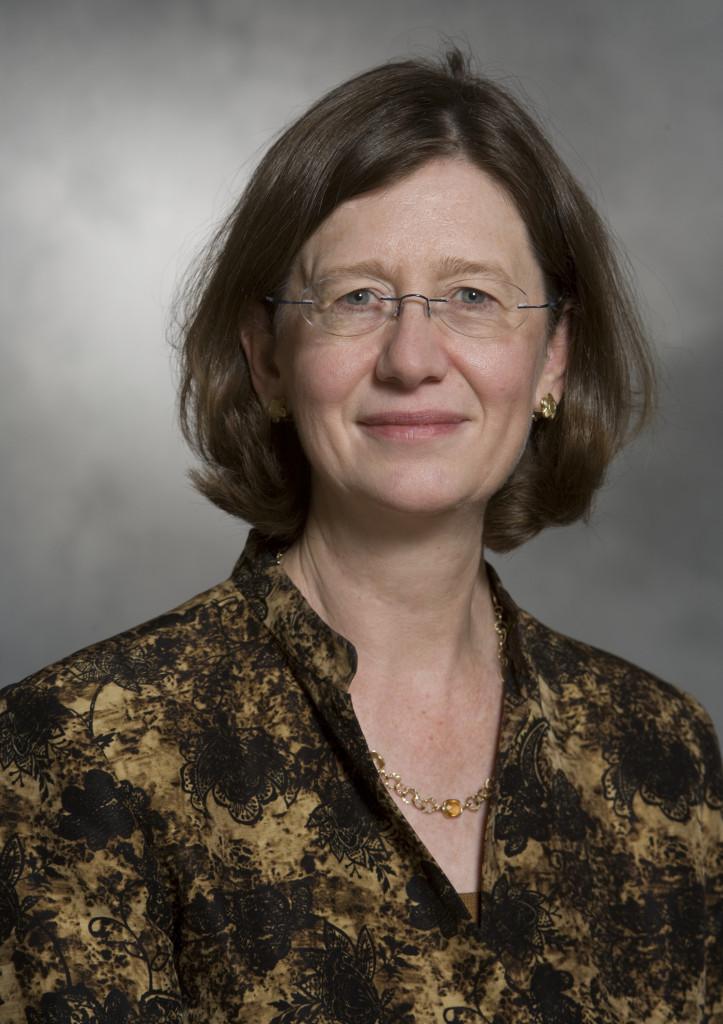 After almost a year in boardrooms with you and the other trustees, I have to ask everyone: Why do you choose to serve on the Board of Trustees for Macalester?
That's actually a great question and I've spent a lot of time trying to find a good answer. Let me start here: let me tell you what it's not. It's not because a sense of responsibility or of owing a debt. I do feel that, certainly, and that's why I give to Macalester, to pay forward what Macalester gave me. I received a huge amount of financial aid when I went and I want to extend that option to others.
But that doesn't explain that commitment of time [this position requires]. Serving on the Board of an institution like Macalester is a huge commitment of time, especially for those of us not living in the Twin Cities. And the reason I think it is worthwhile is I believe in leveraging what Macalester does: sending people out into the world with the destiny for making it better. Of all the places where I feel like I can leverage my skills and time and talent, I feel like this is the place. I feel like helping another almost 500 students — who are ready, engaged, caring, and concerned — in the world is an incredibly worthwhile venture.
As a senior, I love your message: that graduation is more than a celebration, but a mission. We are charged with being concerned and engaged in the world. I seem to recall your son graduated from Macalester too not too long ago?
Right. My son graduated in 2010. But my son's experience [at Mac] was completely different than mine, partly because of when we went to school. I started Macalester when I was 23 years old. I had very little in the way of a typical 4-year residential experience. I was already living with my then boyfriend, now husband. I had been a dancer for several years. I had a really different perspective than most students. I was a history major.
My son had visited with me when he was relatively young. We attended the wedding of a Mac grad who had been a babysitter for him. He was just a little kid then. Then years later, just as a lark, I had a business trip to the Twin Cities and brought him along. I certainly wasn't pressuring him though.
He was an intended Theatre major when he showed up to Macalester, was an RA for two years, lived on-campus all four years unlike me and was founder of Macalester Reimagines Masculinity. He did swing dancing. His experience was just completely different than mine.
MRM does really great work on-campus even today. Thinking ahead, though, is there anything you're looking forward to for next year on the Board?
It's always interesting to see administrative change for an institution. So with Karine Moe coming into the Provost role, [it will be interesting] to see how she shapes that role and what leadership roles she creates in the faculty. This role also creates opportunities for faculty that she had filled in the past. These changes always create new energy and new opportunities.
Also being on the Board of such a well-run institution like Macalester means we get to talk about really fun stuff, focus on the longer term and the big picture.
On the Board, I talk a lot, but all of us are pretty engaged. I'm a lawyer: it's what I do. I talk a lot. But I do have a particular interest in the issue of governance and how we get the appropriate sense of responsibility and accountability [to move ahead]. I don't think this is a topic that will ever go away, but that we will always come back to and discus, which is good. We [as Trustees] don't deal with operational responsibilities like finances or admissions or all of those specific things. We get to interface with them and keep track of the important issues.
Patty, how did you get to Macalester?
Oh, this is a good story. My then-boyfriend, now husband was at MCAD, which is why we moved to the Twin Cities. And our friend's uncle, Yahya Armajani, used to be really prominent on the history faculty here at Macalester, which is how I heard of the school. I had pursued my career as a dancer for a while [after high school]. My parents gradually said when do you think you'll think about college?
I honestly grew disillusioned with dance [after a while]. I told people at the time that I didn't enjoy the company, which was pretty anti-intellectual, and decided I didn't want to dance with them anymore. So then I studied calligraphy with a friend of mine. And then I started studying the history of writing. And then things [kind of clicked] and [I thought] I guess it's maybe time I looked at this place. I hopped on my bike and rode over to Admissions and talked to the folks there. And they were just the nicest people. And they arranged for me to take the SATs, and to apply to the school early decision — I never applied anywhere else.
But the hardest thing for me was probably that I had not been writing for 6-7 years.
Hardest question: Do you have any words of wisdom for the Class of 2015?
Take risks. Don't be afraid to do something that is off the beaten path — but also don't be afraid to do something that's on the beaten path. Both of those options have risks. But you can't be afraid.