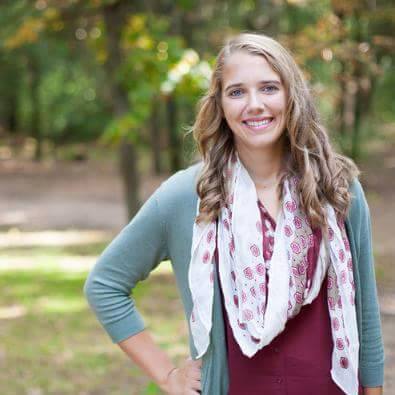 What were your expectations of the Macalester community before you arrived on campus?
Before I arrived on campus, I thought that everyone was very unique and diverse. At the same time, [I thought that] everyone was really nice, just because I had heard about "Minnesota nice" and [I thought that that would apply] to Macalester.
Has your perception of the Macalester community changed since you arrived on campus?
I think my perception has changed a little, just in the fact that I didn't think people would be so involved with political issues and topics. So many students are fighting for things that maybe some authorities at our school don't agree with, but they're willing to fight for what they believe in [anyways], no matter what other people think.
What do you like most about the Macalester community?
I guess I would say the support I get from everyone, including all of the people that I met in Lives of Commitment and through playing tennis. Especially the fact that people have still stuck with me and stayed by my side, even when I have had to overcome some obstacles. I'm very grateful for that.
What do you feel is missing in the Macalester community?
We talked a little bit in my Spanish class about the difference between multicultural and intercultural. So I feel like, clearly, Macalester is very multicultural. There are so many different students from all over the world here. But sometimes I feel like we don't interact with other cultures as much as we should. There are some groups that are oriented towards certain things, and I feel like other groups either don't feel like they are welcomed into those groups or they are not interested. So I guess one thing I [feel is missing] is more interaction between cultures.
Do you feel like there is an acceptance of different perspectives here?
I definitely think there is an acceptance of different perspectives. Like I was talking about earlier, people are willing to fight for what they believe in, even if the administration doesn't agree with it. At some point, the administrators will look at other people's viewpoints and will try to understand where they are coming from.
What are you looking forward to in your next three years at Macalester?
I am looking forward to getting to spend more time with all of the amazing people I've met. Also, I would say I'm looking forward to figuring out exactly what I want to do with my majors and minors, and what's going to be the best path for me in the future. [I am also looking forward to] getting back out there and playing tennis, hopefully as soon as possible.
In 20 years, what do you hope has changed about Macalester? What do you hope hasn't changed?
Something I hope has changed would be the idea of being able to connect with new people and not being afraid to share new ideas about different cultures. Something that I hope hasn't changed? I would just say the close-knit community that I feel like we live in, especially since we're right by the Twin Cities. I feel like this is our own little space. I like being able to see people that I know wherever I turn and always having someone to say "hi" to. So, I hope that in twenty years, everyone can still appreciate that.