Local businesss profile: The Groveland Tap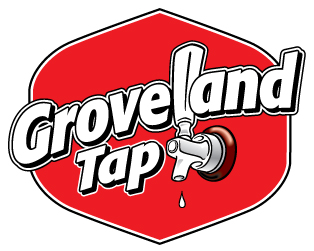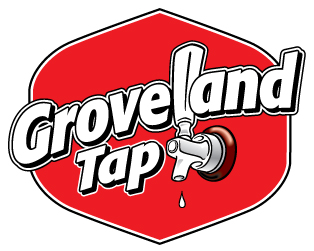 Last Thursday I sat down with Craig Hassell, General Manager of the Groveland Tap. I wanted to better understand the pub's operational and community components. Our conversation ranged from the Tap's sourcing of beer to its relationship with college students, the taps on the wall and St. Paul liquor laws.
The Tap has been a neighborhood staple since the 1930s, undergoing various ownership and name changes along the way. Identities such as "Fairview Palms" and "The King and I" at one point graced the front façade. The infamous "Juicy Lucy" burger was first introduced in the 1990s, under the restaurant name "BB Dixons." The Blue Plate Management Company bought the space in 1998, changed the name to "Groveland Tap." After a small electrical fire closed the pub that same year, the entire establishment was renovated, reconceived and transformed to what it is today.
"The [Tap] started off as a 3.2 beer bar, and back then every neighborhood, every couple blocks you'd find a little neighborhood 3.2 beer bar," Hassell said. Many other former bars have been converted. A former bar on Saint Clair and Snelling now houses a karate and dance studio. "They were everywhere," Hassell remarked, and only served 3.2 beer.
Ten years ago the bar transitioned from a 3.2 bar to what it is now. In Saint Paul there are three licenses: 3.2 beer malt beverages (3.2 percent alcohol), strong beer and wine and full liquor. The Tap holds the second, a move Mr. Hassell views as a particular success.
"Transforming from the 3.2 beer bar, when it was BB Dixons, there would be like five people in here. It would be really quiet. There would be a little dinner and then that was it. It became more of the neighborhood, family place," Hassell said. The evolution of the Tap revolves around this transformation.
"And then switching over from the 3.2 to strong beer and becoming a craft beer destination. Challenges are balancing that, since we are in a neighborhood, and we want to make the neighbors happy," Hassell said. He is impressed with the success of the Tap. He attributes it to "sheer luck, I think. We don't close at two. And that's part of the reason we don't close at two. So everybody can go somewhere else for last call."
The Tap closes at 1 a.m. The happy hour ends at 12 a.m., a popular time for students. Conveniently, the Tap is located within walking distance of three college campuses—Macalester, St. Catherine's and St. Thomas—optimizing the impact of the college dollar on its bottom line.
"I was in high school when I started coming here. And there were always college students working here. There was a different bartender every night. We have families that come in for dinner and the college students that come in later at night."
The hanging taps bear no relationship to the naming of the business, but certainly promote a consistent image and feel. The taps are Hassell's personal project, originating from an overflowing cabinet of tap handles and the purchase of a private collection. The front room displays four rows of taps on each wall, and the rows on the eastern wall then extend over the bar toward the back area. Almost every inch of available wall space is marked by the elegant oak handle of Chestnut Hill Brewing or the prickly pine of Alaskan Ale. Grain Belt stacks three diamonds; a woodpecker waits for unattended cheese curds from Woodpecker Hard Cider. Summit's EPA handle is streamlined. Red Dog's is angular and upset.
The Tap is aiming for the world record for taps in a single restaurant.
"It's one thousand. And we've got more than that on the walls. It's just a matter of getting doubles taken down." When asked about doubles, Hassell responded, "I have no idea [how many doubles]. For Guinness I have to do a spreadsheet with everything on it, with a picture, a video of it, have two separate people come in and verify and then I send it all to Guinness. Or I pay $5,000 to have them send someone out to verify it."
With so many taps to choose from, I had to ask him to choose a favorite. "There is a Schiltz Malt Liquor Bullet that is not on [the wall] right now. There is one like it, but that one [Schiltz] has a battery in it and the eyes light up red if you put a nine volt battery in there. But it only lasts a week and the batteries are expensive."
The place has over 40 beers on tap. India Pale Ales, a hoppy, biting genre of beer count eight, while the Freehouse line (the in-house beer of the Blue Plate Company) tally six. "Driven by demand," Hassell claims, "IPAs are the most popular beer right now." Hassell makes most, if not all decisions on beer inventory. "But, if I had my choice, I'm not a big hop guy, I wouldn't have as many IPAs on the menu."
I asked Craig about locating craft beer and how he manages the Tap's beer selection.
"There used to be just the distributors, and there were four core distributors in St. Paul. The way the laws—which probably go back to the repeal of prohibition—a lot of the liquor laws in this state are draconian. When Schmidt brewery was open, we can't go down to Schmidt brewery and say 'we want your beer.' We'd have to go to whoever is distributing their beer and get them to come and sell it to us."
"Now with micro-breweries, especially with them popping up everywhere, especially in Northeast Minneapolis, they're small enough that they can self-distribute. So then they have to come and go out-they can pick a distributor, and have them do it that way-or they can self-distribute."
I was curious to know what the threshold was for self-distributing versus going through a distributor.
"Well, there is a certain threshold where they then have to distribute. I'm not exactly sure what that threshold is," Hassell said. "Surly is just hitting that threshold, and starting to go through distributors. They could still self-distribute, but with their new brewery and everything it makes sense [to go through a distributor] … The ones that use the distributors, it's the distributors job to sell you on the new beer. And the local ones, it's on them to come out. They bring samples, and talk to you about their beer."
After transitioning from 3.2 beer to strong beer and wine about 10 years ago, the Tap has also carried a wine selection. To some, wine is surprisingly gaining in popularity. "Beer is actually waning a little bit, and that's nationwide," Hassell said. Younger generations are looking for more bang for their buck, paradoxical given the present craft beer renaissance, particularly in the Twin Cities. Beer. Wine. But no liquor.
"A lot of people have asked us, 'why don't you have liquor?' And it would completely change our demographic. The families that would come in with the kids probably won't come in any more. And the way St. Paul—St. Paul has a limited number of liquor licenses available—so you have to be able to get one when it becomes available, and they rarely do. And they're expensive when they are, because the people that have them will sell them to you if they're closing, but they'll sit on it. Could cost a million dollars for a liquor license.
"And then St. Paul is divided up into districts, like the neighborhoods: Mac-Groveland, Highland—there's those, but then there are also different zones, and this district, where we are, is not zoned commercial. Even though this is sort of commercial, it's not zoned commercial, and you need to be zoned commercial to get a liquor license. So we would have to petition for a special rezoning and get all the neighborhood to sign off on it. And I have a feeling they wouldn't sign off on that."
Liquor just isn't worth it. "It took me three years to get beer out on the front sidewalk," Hassell said.
And, of course, pints and beer snacks.
Hassell's favorite items off the menu are the burgers, chicken wings and cheese curds. He is easygoing and loves the pot roast on Wednesdays. He also recommends the fish fry. In terms of beer, his favorites are not on tap. He likes Bourbon Barrel Stouts and Belgians. He says he is "getting a little into the hoppy stuff. The new Freehouse double IPA that we have on is really good. The cask beer is always good, too." When visiting the Tap, Hassell wants you to keep in mind that it is a "friendly place to come and get good value for your buck. Can't go wrong with the happy hour, and still say it's one of the best burgers in town. All about the hospitality, and we like seeing people coming in."
Special thanks to Craig Hassell and the Groveland Tap.