Mac Speaks: What do you want out of your community? | Suzette Martinez '18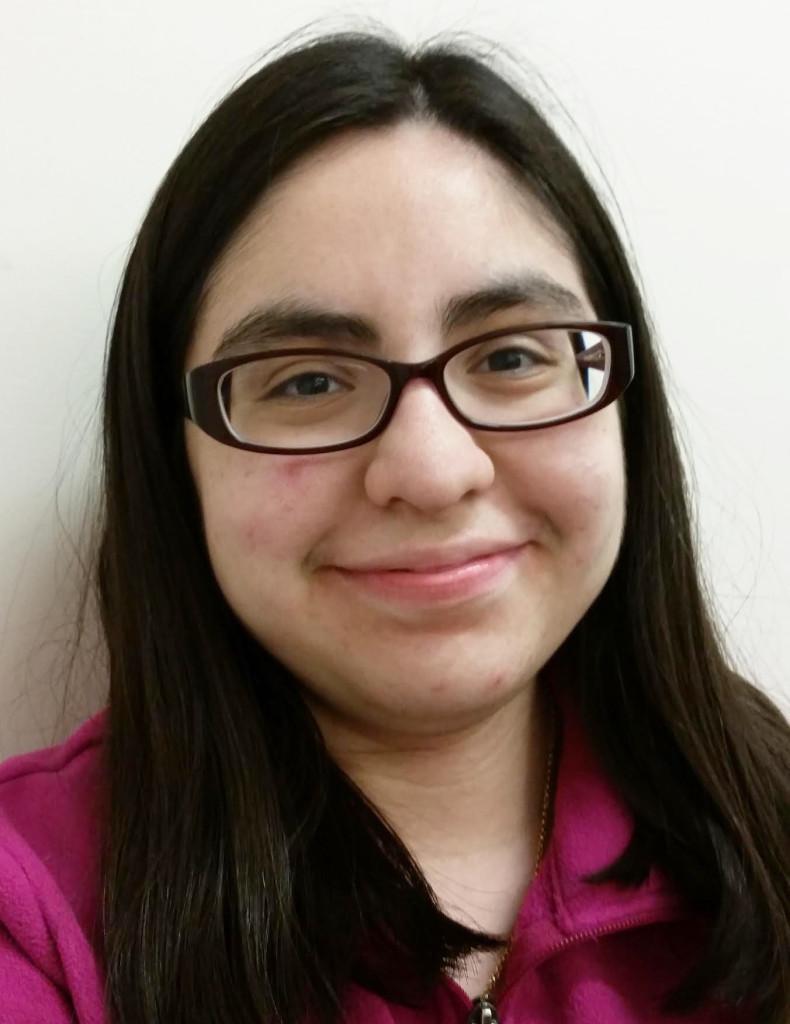 TMW: What were your expectations of the Macalester community before you arrived on campus?
SM: Before coming to Mac, I thought that everyone would have totally different interests, and there would be a lot of polarized issues. I do feel like there are some things that everyone enjoys doing, but at Macalester, everyone also has an opportunity to find their own niche.
Has your perception of the Macalester community changed since you arrived on campus?
I would say that it hasn't really changed, but that's not necessarily a negative thing. I've met so many people who are involved in different things. I'm a board member of Adelante!, the org on campus dedicated to promoting Latino culture. That's something that has been very influential in my experience here. I've met so many different, cool people in the org. I also know that my roommate went to MacSoup. So I feel like there are different interests out there, but those different interests make the conversations in the classroom a lot more interesting since everyone can pull in their own personal experiences.
What do you like most about the Macalester community?
It sounds really cheesy, but I would say everyone is really friendly. At least in my first semester here, I haven't met someone that I've completely disagreed with or have not liked at all. I feel like everyone is generally really friendly and genuinely wants to be here, so they are conscientious of the things they say. Everyone is careful to not put down others' opinions, which I think is very important. [I also like how] in Café Mac when I'm walking somewhere or I see someone, we'll casually say hello, even if we're just acquaintances.
What do you feel is missing in the Macalester community?
Not necessarily that it's totally missing—I do feel like Macalester is very diverse in their curriculum and the students they attract—but perhaps an area where Macalester could be a leader is in accepting undocumented students. Those are the kind of students that are typically left out of the college process. Not many people tend to educate them about their opportunities. And not many colleges make an active effort to get [undocumented students] to come to their school. So I feel like Macalester can definitely implement a lot of policies in order to have a sustainable amount of undocumented students on campus.
Do you feel like there is an acceptance of different perspectives here?
I definitely do think so. In the sciences, I'm not going to go to my geology professor and be like "Oh, Pangea wasn't real!" But I definitely think that in my first semester in my first-year course and in my Latin American class, there were a lot of moments where people tended to have different views or perceive the text we were reading in totally different ways. But that was what made class really interesting. I've never been in a situation where I felt like my opinions weren't valued or someone else's opinions weren't valued. We took [differences in opinion] as opportunities to really learn something.
What are you looking forward to in your next three and a half years at Macalester?
I'm looking forward to so many things. Number one, I think I might be an Educational Studies and Geology double major, or maybe have a major in one and a minor in the other. Those are two areas that I'm super, super interested in. They get me really excited. And so, it sounds really cheesy, but I'm looking forward to finally, on paper, declaring my major. [Second], I really like Mac and so I thought, "What is a way that I can share my love of Macalester with other people?" and so I signed up to be a tour guide. Hopefully, all goes well and I actually do become a tour guide. Sharing my love of Macalester through tours is something that I look forward to. Also studying abroad. I feel like that's a really great opportunity to learn in a community different from mine, so that's another thing I'm really looking forward to.
In 20 years, what do you hope hasn't changed about Macalester? What do you hope has changed?
Something that I wish would stay the same is that Macalester continues to have professors and faculty who are experts in their area. And not only experts, but people who are committed to the core values of Macalester. Also that the professors make a conscious decision to be part of the Macalester community. This has been pretty influential [for me]. Last semester, I didn't do so well on my first geology test, but then on my second geology test, I did very well. My professor congratulated me. Things like recognizing students' effort are very important for faculty to do. I also hope that Macalester is able to fulfill its sustainability goals. And I don't know much about economics, but a really awesome thing would be for tuition to be lowered. Even though Macalester does meet 100 percent of demonstrated need, sometimes that big sticker price is what stops students from applying to Macalester.