Swens N' Dobs // Return of the Jedi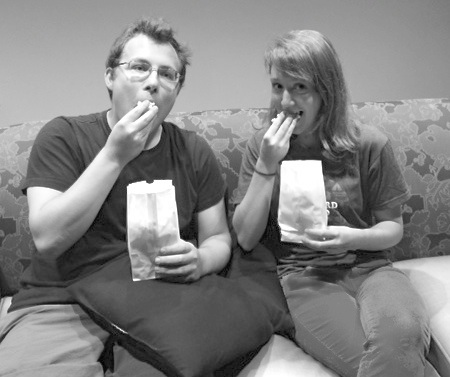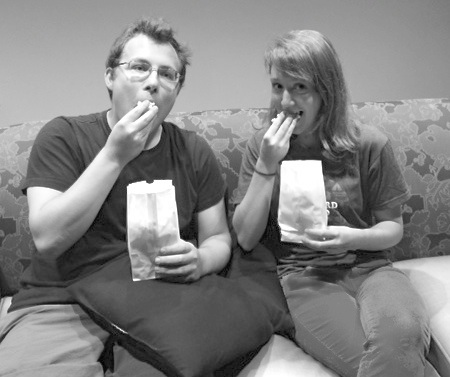 Swenson:
The Imitation Game: Best Picture Nominee, Best Actor-Benedict Cumberbatch, Best Supporting Actress-Keira Knightley
The story of a great man, Alan Turing, who changes the tide of World War II, yet is ostracized for his sexual orientation. A great movie and an even better performance by Cumberbatch that tells an important story.
Wild: Best Actress Nominee-Reese Witherspoon, Best Supporting Actress-Laura Dern
The story of a woman's journey to find herself following the death of her mother. Definitely worth a watch.
Top Five: A hilarious, yet emotional look into the life of a formerly funny man. Not sure if it is in theaters anymore, but definitely check it out once it is on DVD.
The Hobbit: An acceptable end to the money-snatching Lord of the Rings/Hobbit saga. If you have seen the previous two Hobbit movies, give this one a go, otherwise it is probably unnecessary.
Selma: Best Picture Nominee
A deeply emotional portrayal of Dr. Martin Luther King Jr.'s fight for equal voting rights. A must see.
Dobscha:
The Imitation Game: Like Sam, I think Cumberbatch was excellent, somehow portraying yet another brilliant genius, awkward-but-lovable sociopath with energy and freshness. Otherwise, the film failed to dazzle (but it did make me cry!).
The Hobbit: What is there to say? They had to round out this completely unnecessary endeavor somehow, but did they really need a giant orc with two peg legs? Or a live bear dropped into the middle of the battle field? Or enormous worms popping up out of the ground? The best part of the movie involved Smaug the dragon, who unfortunately is killed before the opening credits. Good luck staying engaged after that.
Into the Woods: Best Supporting Actress Nominee-Meryl Streep, Best Costume Design Nominee, Best Production Design Nominee
To be honest, I went into the theater fully expecting to hate this movie—I am a huge fan of the original musical. But I was pleasantly surprised! Well cast (for the most part), good singing, and just as charmingly hammy as the on-stage version (but not nearly as dark). Probably not worth an urgent trip to the theater, unless you're also a Sondheim fan, but it merits a DVD rental.
True Detective: Ok, this HBO series is probably old news for most of you, but I finally got around to seeing it. Creepy, lovely and fascinating. Woody Harrelson is great, Matthew McConaughey talks too much (but is also pretty great…).
Broad City: This bold Comedy Central TV show is probably my new favorite depiction of 20-something year-old women. Ilana and Abbie, the show's creators (and exaggerated main characters) smoke a lot of weed, get into ridiculous antics in NYC and generally have a lot of disastrous fun. Binge watch it all now!