Macalester grants tenure to 12 faculty members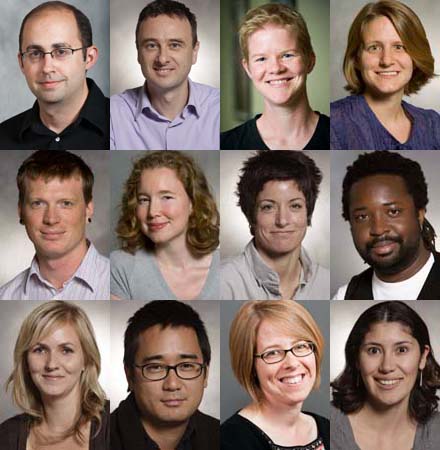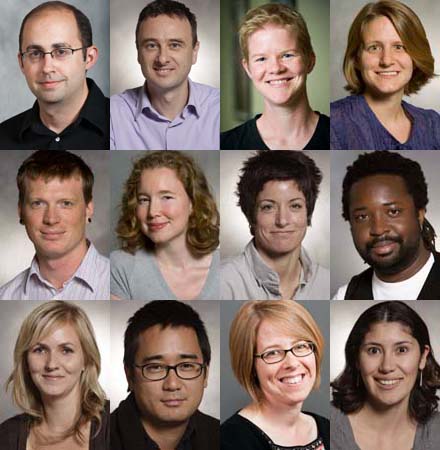 This January, Macalester granted tenure status to 12 faculty members: Randall Bauer of the music department; Andrew Billing of French and Francophone studies; Louisa Bradtmiller of Environmental studies; Amy Damon of Economics and Latin American studies; Erik Davis and Susanna Drake of Religious studies; Corie Hammers of Women's, Gender, and Sexuality studies; Marlon James of English; Alicia Johnson of Mathematics, Statistics, and Computer Science; John Kim of Media and Cultural studies; Victoria Malawey of Music; and Alicia Muñoz of Hispanic and Latin American studies.
As is custom, the Faculty Personnel Committee (FPC) decides who gets tenure following an evaluation of eligible faculty members' teaching, scholarship/creative activity.
Provost Kathy Murray stated that she was "very pleased to be welcoming this group of faculty into the ranks" of Macalester's tenured professors.
"Many of these faculty members were hired in the year following the market crash, at a time when other colleges were canceling faculty searches because of the economic uncertainty," Murray said. "We were able to make excellent hires of faculty who have had an enormously positive impact on our community."
Bradtmiller, who studies changes in the environment through the study of ocean sediments, expressed her enjoyment at having "a chance to tailor the material [of her department] for very different audiences." She said she was particularly interested in shaping the material to students of different backgrounds and disciplines and the "great perspectives from my excellent faculty and staff colleagues."
Damon said she was excited for the opportunity a tenurship will offer her. She stressed Macalester's importance as "a very supportive and diverse intellectual environment" where her passions—agriculture, food security, and social justice—can be built upon.
Malawey said that she was ready to take on the responsibility of a tenurship. "With the privilege that comes with teaching at an institution like Macalester, so does a responsibility to make a positive and transformative difference in the lives of my students, which I hope will become the legacy of my career," Malawey wrote in an email. "Making a difference in the lives of others, which is intrinsic to this line of work, is not only meaningful for me personally, but also essential to any life worth living."