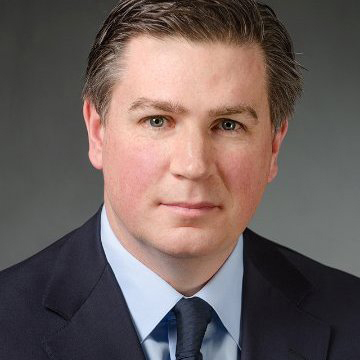 Andrew Brown, Assistant Vice President for Development at the University of Minnesota Foundation, has been named Macalester College's Vice President for Advancement beginning Jan. 1, 2015. At Macalester, Brown will oversee Advancement Operations, Alumni Relations, Communications and Public Relations and Development. Brown succeeds Tommy Bonner, who held the position for nine years. The Mac Weekly asked Brown to share his thoughts on his new position.
TMW: How would you describe Advancement in the context of a college?
AB: Advancement refers to advancing the institution by making it better able to fulfill its mission. The Macalester Advancement department consists of a number of programs, including communications, alumni relations, development (fundraising) and advancement services. The program focuses on creating compelling reasons for people to engage with and support the college. Its primary audience is the college's external constituency — the local, national and international communities, alumni, parents, friends of the college, etc.
How did you get into educational Advancement Operations?
I grew up in a college town — Princeton, New Jersey — and my father worked at the university. After spending the first part of my career in management consulting and finance, I wanted to get back to a collegiate setting. A friend from law school suggested I consider development as a career. I ended up taking a job at Brown University as a major gifts officer. From there, my consulting background helped me move from frontline fundraising into operations and management.
What are the best parts of your job?
There are many great parts of the job. Working with donors, you get to help people make a difference in the lives of others and leave legacies that last forever. I also love the challenge of leading a team, developing programs and running the business of advancement. As with any position, it can be challenging, but at the same time [it is] very rewarding.
Why did you decide to come to Macalester?
As a fundraiser, I'm most effective when I believe in the institution I represent. Macalester is a great place with a mission that inspires me. And the Macalester alumni I've met are passionate, interesting people who love the college. It's going to be a pleasure representing Macalester.
TMW: What are your hopes for your work at Mac? Do you envision any specific plans?
AB: My grandmother taught me at a young age that you should always leave a place better than you found it. That would be my ultimate hope for my time at Macalester. The most direct way I hope to help Macalester is by increasing its ability to raise money.
I don't come to Macalester with a predetermined plan, because advancement is not a one size fits all proposition. Different institutions require different strategies to be successful. I want to get to know Macalester and develop the plan Macalester needs based on its unique circumstances. But we will begin developing a multi-year advancement plan shortly after my arrival.
TMW: Why do you think development and advancement are important for a college?
AB: There are several reasons. First, it is a significant source of funding for a college. Anyone associated with a college has benefited from the generosity of others. Buildings are built with philanthropic support, students get scholarships funded by donors, programs are supported by the annual fund, etc. But there are many other benefits, such as increasing awareness of the college, providing a lifelong connection for alumni, and working with volunteers on behalf of the college.
TMW: How do you think working at the U of M will compare to working at Mac?
AB: The best practices of development and advancement will be essentially the same. However, Macalester's scale will make some things easier, such as having a better idea of what is happening across the institution. And some things will just be fundamentally different. Both are great institutions, but I'm very happy to be joining Macalester.