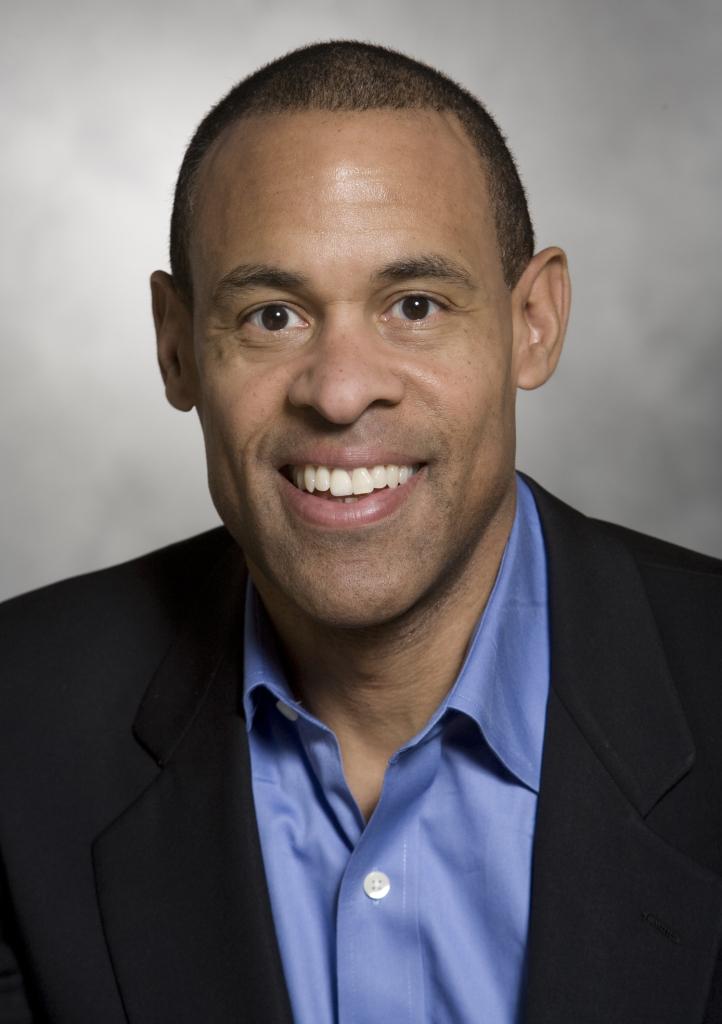 What did you study while at Macalester?
I double majored in Psychology and Economics and minored in Theatre.
You graduated in the Class of 1981, correct? What were issues students cared about while you attended Macalester? Any contentious issues or particular challenges? How were these resolved?
Graduating in 1981 means I was at Macalester for the last years of the 1970s. Macalester had gone through a lot in the past decade so things were fairly tranquil at that point. Apartheid in South Africa was a growing issue and came into the consciousness of colleges and Western countries. There was pressure put on by the students to have Mac get out of any investments in South Africa — I think Macalester eventually wound down its investments in companies doing business there. At the time the school was in a weaker financial position, so I can imagine that these were difficult discussions. 1980 was a presidential election year so there was plenty of political activity on campus. There were U.S. hostages in Iran and energy had become an issue because of unrest in the Middle East. I was a delegate to the Minnesota political convention. That was pretty cool. On the lighter side of things, I remember big campus discussions on the wisdom of continuing the Grand Avenue snowball fights. There was an epic one one winter and I think there might have been local police involved. Seemed like good fun at the time!
What were some things you learned about yourself here? About student voice?
When you are at Macalester you get to try on different roles. I matured a great deal in four years. I'm sure the same thing happens to students today. You discover what you really believe in, what and who you are willing to stand for. Not everything works out the way you expect, but that is part of what happens in life. I learned the art of perseverance; I learned a lot from failure. It is so hard in the moment but stepping away provides perspective and you appreciate the lessons — it may take a while but you hang in! I learned to get out of my comfort zone. I learned to trust others. Most people want the best for you; if they don't, you soon find this out as well. [Most] importantly, I learned to trust myself at Mac. I followed the path that suits me best. Mac lets you do that.
Did you identify as a student of color at Macalester? What were some resources you appreciated or other resources you would have appreciated?
I was introduced to Macalester by Kim Walton, an African American friend who was a year ahead of me at Mac. She was a big fan so that made me more confident that it would be a place for me. Once I arrived though I did not see myself as only a student of color. I was very much aware of the relative novelty of Affirmative Action so it was important to me to do well and engage with all types of people at Mac. As an 18-year-old, I was just trying to fit in. Of course I've evolved as I've grown older and can appreciate the value that difference brings to a campus. Mac had limited resources back then but they were visible. Honestly, I didn't take advantage of them the way that students do today. It is a [better] situation on campus today no matter your background or culture. Differences are really celebrated and that is real progress.
Now you are the Vice President of Global Corporate Affairs for Johnson & Johnson. How did you get here? What lessons from your undergrad have informed this role?
It's not an understatement to say the Macalester is a big reason why I do what I do today. I came to Mac intending to study biology, chemistry and math — then eventually become a dentist. Mac opened my eyes to the passion I had for business and for helping others. Mac taught me critical thinking and reasoning skills, intelligent risk taking and collaborative problem solving. Psychology professors like Lynda LaBounty, Hans Wendt and Chuck Torre cemented in me the value of inquiry and research. Karl Egge was my mentor and saw in me what I could not. He put the notion in my head that I could go on to graduate school in business and do well. I became friends with Paul Aslanian (VP, Finance) and it was these two (Karl & Paul) who gave me a glimpse to the business side of running a college and how people do make a difference in the success of institutions and companies.
What are your thoughts on the Strategic Plan? What do you see as its role? What do you see as potential challenges or opportunities posed but this document?
We had our first opportunity to review the proposed Strategic Plan at our last Board of Trustees meeting earlier this month. In reading it I remarked to Brian that it provided a strong vision for the future of Mac. It takes a much sharper stand on what is necessary for Macalester to thrive going forward. Strategic plans are about choices: Brian and his team are proposing a series of choices designed to keep Macalester a strong and distinctive institution. As with any plan, there are opportunities and challenges. It is no less the case with this Strategic Plan. I can tell you that as a Board we are fully engaged in a dialogue about the future. We have vigorous discourse and discussion and will continue to do so — we even disagree at times! However, the critical assessment, push back, clarification, and engagement will result in a unified approach to our future. Macalester has never been in a stronger position than it is today—academically, culturally, financially. However, all that means is that we have to keep moving forward to achieve even greater impact against our mission. Macalester is not perfect but it strives to get better every year on many, many fronts. This is what everyone should expect from a school with the great traditions that we have.