Of Business and Boardrooms: Ari Hymoff'17 Student Representative to the Academic Affairs Committee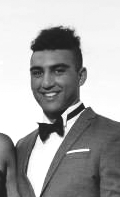 So Ari, you're a biology major?
Ari Hymoff: Actually, I'm a biology and international studies double major and chemistry minor.
I have to ask: why? That sounds extremely intense.
AH: I want to do something with international development/public health. I really like models that tackle the root of poverty, including [initiatives] like microfinance and agricultural development [surrounding traditional] clinics. [All that stems from a] multidisciplinary education.
So we traditionally think of those initiatives overseas. Do you have thoughts yet on working overseas or domestically?
AH: Probably overseas [honestly]. I grew up in a diverse family and it would seem fitting that I spent some time overseas. I'm working on this project…[building] a box where…drug users can crank a lever and get a [clean] needle out in exchange, an effort to reduce the high rates [of] HIV among injecting drug user populations in Central Asia and Eastern Europe. [The box functions] without a battery [making it an easy] way to spread to rural areas…Hopefully I can milk some of the connections I gained while taking a gap year in Russia—and maybe using the Russian I learned to maneuver around some Central Asian countries.
You took a gap year?
AH: Yeah, I was lucky enough to win the NSLI-Y [National Security Language Initiative for Youth] scholarship, which allowed me to stay with a host family and learn Russian.
How did this drive for work and travel overseas develop?
AH: So I grew up in Portland, Maine—[which has a] very different feel than Macalester. I really love the nature that Maine has [now]—Acadia is really gorgeous. [But as a kid] I had never really gotten much out of Maine. Then there was an exchange program to Shinagawa, Japan [Portland's sister city]. I begged my parents [to let me go] and collected bottles all year to pay for it. I went to Japan for that summer in sixth grade—and that's where [this drive] started. [I spent] my sophomore year [of high school] in France—I did anything I could to go overseas, [which] started my love for international politics.
All right. And then you stepped on-campus and a year later, you work with both MCSG and are an RA. Why do you do it?
AH: I want to know that I can change things I feel are issues—that affect my life and the way others live. It's a good feeling to know that you can actually do something. [For example] today we made a revision to the textbook program. [Here] you're responsible for a fund that's [worth] $10,000. [And you have to] make sure you get books that people will use this coming fall/spring. [But the reward is knowing that] some people would really benefit from this.
Part of your role as Academic Affairs Chair in MCSG means you serve as a Student Representative on the Board of Trustees Academic Affairs Committee. What are your thoughts on this?
AH: Well, most of the things that go on at Macalester are really up to upperclassmen and then they [graduate]—[it's great that] someone is going to grow into these decisions while here at Mac…I think EPAG [Educational Policy and Governance committee] is [also] really influential and having a voice on that [is huge]. [As for Academic Affairs,] it's easy to neglect what the students think because ultimately [faculty, staff, administrators, and Trustees] will outlive our time here—but I [am willing to] question the committee. Who is [Macalester] for? It's for the students. The business here is teaching students.