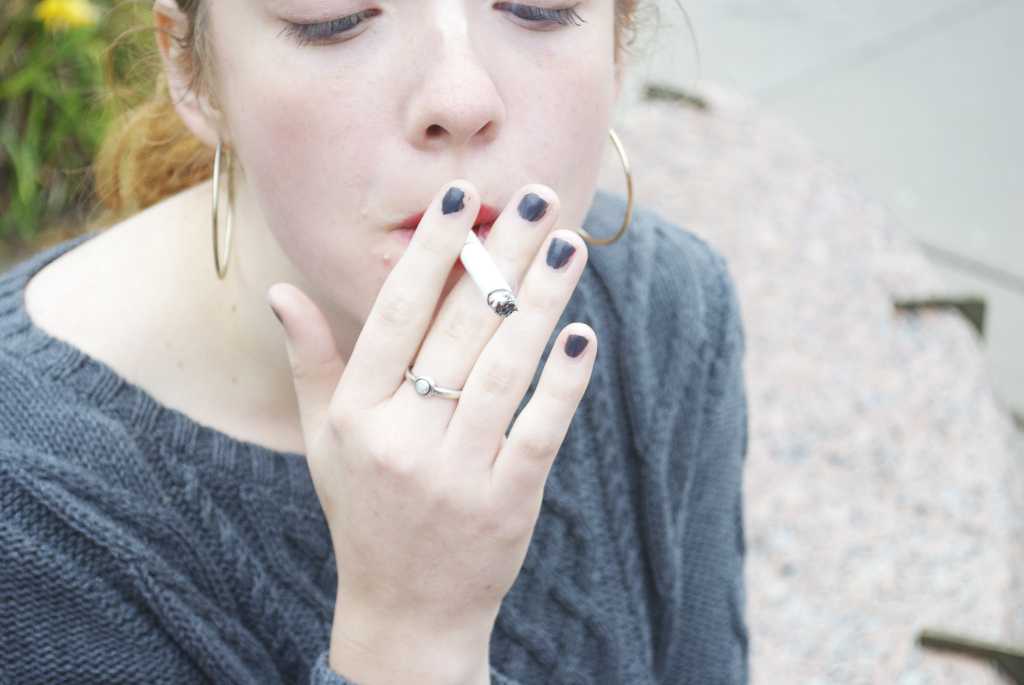 Starting January 1, Macalester will be a tobacco-free campus, joining over 90 percent of colleges and universities in Minnesota. The smoking ban initiative at Macalester began in 2010, when a task force comprised of students, faculty and staff first recommended a tobacco-free policy. While that proposal, which suggested the implementation of a ban by 2013, was not carried out, the task force's principal recommendation of banning smoking within 25 feet of campus buildings was enacted. Since then, Macalester has taken steps to develop its tobacco education programs and has made further inquiries within the campus community towards the possibility of a tobacco ban, including circulating a survey last semester.
Vice President of Student Affairs Laurie Hamre feels that these measures have been largely successful.
"Senior staff, which is the president's staff, met last spring. And I brought it to the group that the task force recommended, 'We've done all these things since the task force, and we have all of these other requests that we go tobacco free,' and then the president's staff endorsed it and said we would go tobacco-free in January," Hamre said.
The task force is working out how the ban will be enforced, since the current ban on smoking within 25 feet of campus buildings often receives criticism for its lax enforcement.
"We actually think we can count on our community to self-police itself, because everyone in this community is really quite concerned about everyone else, and there's a sense of community," Hamre said.
Stricter policies are also under consideration. The task force working on the tobacco free initiatives will look at the policies of other Twin Cities school and existing Macalester procedures.
"The task force has faculty, students and staff on it that is meeting this semester to determine things like [enforcement], and they will do focus groups, and they will survey our faculty, students and staff," Hamre said.
While only 4 percent of Macalester students self-declared as tobacco users in a recent survey, going tobacco free remains highly contentious. The ban is opposed by student smokers, but also by non-smoking students who question the necessity of a ban.
In last semester's survey, non-smoking students opposed the ban more than self-declared smoking students.
Caroline Vellenga-Buban '17, though not a smoker herself, feels that a tobacco free policy is unnecessary, and unlikely to be adequately enforced.
"I think that it's a little bit excessive to have a campus-wide ban, especially when our campus is so small, of something that is legal," Vellenga-Buban said. "I do think that they [will] have a lot of trouble enforcing this, and I think that if it's so lax, what's the point of having a ban? I mean, if they're not going to do that much work to make sure it doesn't happen so much, and I think that it won't really stop people from doing what they do. [Smokers will] … just take extra steps to smoke."
Oliver Kendall '15, supports a smoking ban, saying it was "about time" for one.
"I have trouble understanding why Mac would present itself as being as health conscious as it is while allowing people to be exposed constantly to secondhand smoke," Kendall said. "When they're entering or exiting almost any building or walking along the paths, or anything like that."
Although Kendall is concerned that a tobacco free policy will not be well-enforced, he nonetheless feels that its implementation will positively affect the on-campus mentality about smoking.
"I think at least having something like this on paper would encourage progress in that direction, and I think even if it's not 100 percent enforced, or enforced that well, at least it's on the books. At least some people will be like, 'I'll walk 20 feet in that direction' to go smoke somewhere else," Kendall said.
Hamre concluded that the ban isn't trying to force new lifestyles on students, but instead create a healthy and inclusive campus space.
"If people want to smoke, we're not telling them that they can't smoke, but we are saying that this is a community, we're a member of a community, and if it's harmful, then we ask you to smoke elsewhere."