Swens N'Dobs // And The Temple of Doom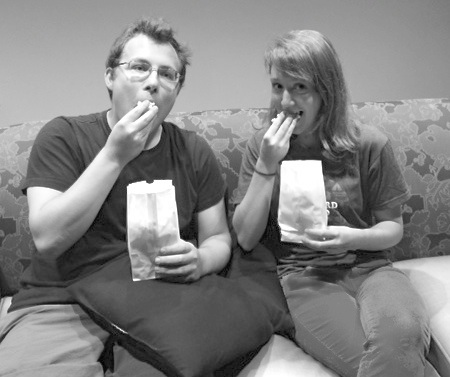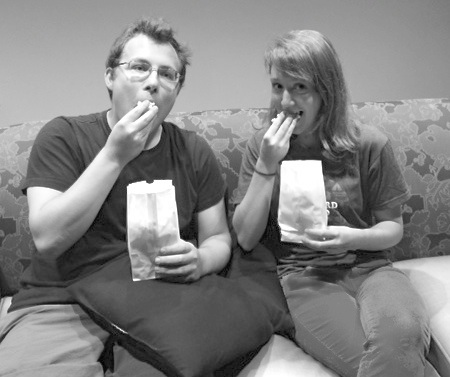 We introduce Swens n' Dobs: a compact movie criticism column you can count on to guide you in your film viewing endeavors. Follow along as we, Sam Swenson '15 and Allison Dobscha '15, offer our honest opinions on today's cinema, from the newest action blockbusters to indie works of art, from hidden gems on Netflix to the cult classics.
This week we review "This is Where I Leave You," a dysfunctional family dramedy directed by Shawn Levy ("Night at the Museum," "Date Night"). The movie stars Jason Bateman ("Arrested Development"), Tina Fey ("30 Rock"), Jane Fonda and Adam Driver ("Girls") among other recognizable faces. The film is currently in theaters.
Swenson: Going into this movie I had very high hopes because the cast is amazing. This was one of those situations where I did not really care about the plot and was more interested in watching how these characters interacted with one another. Predictably, I was disappointed. While each character has their moments (except for Tina Fey who is wildly miscast and talks out the side of her mouth for the entire movie) you get a feeling that they are not really given the chance to do what they can do. Corey Stoll, who rose to fame with his excellence in the first season of House of Cards (WHICH YOU NEED TO WATCH) is just there and does not provide much. The only characters that are somewhat inspiring are Jason Bateman, Adam Driver and Connie Britton (Tami Taylor from "Friday Night Lights," which is also a show that you must watch and it has a Macalester connection). Other than that there is not much to say. The movie has its moments of hilarity, which is inevitable when you put the members of an extremely dysfunctional family together in a house to sit Shiva. The movie fails to meet even a small percentage of its potential. Don't waste your money going to see this in theaters unless you are a diehard fan of one of the many wonderful cast members and instead wait until it comes out on DVD. If you are interested in going to the theater this weekend you should check out the Liam Neeson thriller "A Walk Among Tombstones" or be bold and FINALLY see "Guardians of the Galaxy." Have a great, movie-filled weekend!
Dobscha: "This is Where I Leave You" tells the story of Judd Altman (Bateman), a decent man returned home for his father's funeral where he is forced to stay in his childhood house for a whole week with his horrible siblings. Judd, who recently caught his wife sleeping with his boss, may be the only likeable character in the movie. Everyone else is cheating, lying, fighting or talking constantly about absolutely nothing. This unfortunately makes for a film more sad than funny. Tina Fey is remarkably bad, chewing poorly written monologues and delivering punch lines without an ounce of her signature charm. Jane Fonda, as the sex-crazy recently widowed mother, is occasionally funny, although through no effort on her part (we end up laughing at her, not with her). Adam Driver is good, standing out as the one character with any charisma. Emotional moments are accompanied by a recurring sappy and unremarkable piano tune. The plot feels as if it was constructed by pulling clichés and predictable tropes out of a hat, luckily landing on one unexpected plot twist following a series of foreseeable events. Overall, the movie is entertaining but bad. Skip it in the theaters, but maybe consider half-watching it on DVD while multitasking.
More like "This is Where I Leave You": "Dan in Real Life," "Parenthood"