Swens N' Dobs // A New Hope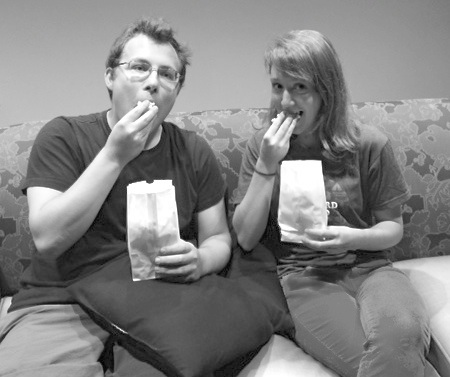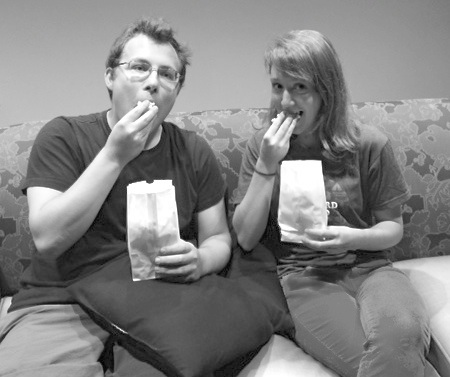 We introduce Swens n' Dobs: a compact movie criticism column you can count on to guide you in your film viewing endeavors. Follow along as we, Sam Swenson ('15) and Allison Dobscha ('15), offer our honest opinions on today's cinema, from the newest action blockbusters to indie works of art, from hidden gems on Netflix to the cult classics. We inaugurate our column with reviews of Lords of Dogtown, a 2005 film written by skater Stacey Peralta and directed by Catherine Hardwicke (Twilight, Thirteen). The movie is currently available on Netflix instant.
Swenson:
As fascinating as the backstory of Lords of Dogtown is, I just can't seem to get past the terrible acting and the grainy, fast paced filming. Lords of Dogtown tells the story of a group of unpredictable surfers/skateboarders who really help introduce a new form of skateboarding to the world. While they help improve their craft they also participate in acts of vandalism, debauchery, betrayal, and sneaking into the backyards of houses in order to practice skateboarding in drained pools. With a great collection of famous actor talent sprinkled all over the film, whether it be in main, supporting, or cameo roles, it is quite unfortunate that this film is marred by suspect accents and grimace inducing acting. While the joy in watching early skateboard competitions (they are hilarious) and the shock at a character being called "Thunder Monkey" might provide just enough incentive to watch this film, I would recommend that you instead watch the documentary counterpart of this film: Dogtown and Z-Boys.
Dobscha:
Despite the fact that Lords of Dogtown looks (and feels) a bit like an overgrown MTV special, the film has just enough color, attitude, and heart to win me over. In the opening scene, the camera deftly follows a young Jay Adams (Emile Hirsch) as he glides through the early morning LA streets on a skateboard, traffic lights tinting the dark sky around him. We are whisked along to the pier, where young men with comically long blond hair surf thrilling waves, narrowly avoiding collision with the boardwalk's wooden beams. The best parts of the movie match the tone of these first scenes: simultaneously high on lighthearted boyish energy and charged with looming danger. We watch the Zephyr skateboard team form, wreak havoc on the world around them, define a sport and lifestyle, throw parties and get into fights, fall victim to greed and fame, and eventually break up and go their separate ways. The young skaters' emotional backstories occasionally distract from the real fun of the film: teenage love and drama, neat skating scenes in empty pools, and a rock-out soundtrack. The story drags about halfway through the film, relying too heavily on Heath Ledger's drunk, stumbling character and a mopey Emile Hirsch. Despite these setbacks, the film is overall a joy to watch, with a smattering of amusing celebrity cameos and some genuine laugh-out-loud moments.