The Mac Weekly sits down with Lucy Andrews '14, this year's student commencement speaker, to reflect on her time at Macaelester and talk about her upcoming speech.
TMW: Can you give me some personal background?
LA: I was born in Baltimore MD, lived there until I was eight. My family moved to Auckland, New Zealand and I lived there until I was 12. I went to primary school in New Zealand, which was pretty formative. I gained my love of the outdoors. Then we moved to Plymouth, MN. I tried to go to a college outside the state of Minnesota with more than 3,000 people. I showed up here wanting to do International Studies and languages and found the geology department. I run cross-country and track and Nordic ski. I race ski marathons in the Midwest at an elite level. I work for the Department of Multicultural Life as a programming assistant, I've done that for three years.
How were you selected as the student speaker at commencement?
It was an involved process — I didn't realize what it entailed. Somehow my name got in the mix of nominations. I'm still not sure who put me up for it. The selection committee took the list of names, picked 14 students based on GPA, invited those students to write speeches. From the speeches that were submitted they asked four of us to perform them. I fortunately already have the speech written, and it's gone through a couple rounds of edits. I'm going to spend time with Adrienne Christansen working on delivery.
Can you tell me about the speech?
I will say I'm going to get up there and tell one story and that I hope it helps my peers to reflect on the most important lessons learned at Mac. It's the number one thing I've learned here and I'm going to do my darndest to tell that in a story.
What are the highlights of your Mac experience?
I think the number one moment was this past fall. My group of friends is primarily senior women on the cross-country team. We took off for various parts of the world, as Mac juniors tend to do. We all came back for cross-country preseason and there was that moment of first seeing my friends again after that hiatus when I think for the first time I appreciated them for who they are in a very visceral way. I struggled with friendships in high school and for them to be so natural and enduring means a lot to me. It's the people that make Mac special, not so much the academic experience or the urban location.
What are you doing next?
I have one thing lined up for sure: I'm spending part of summer running an undergraduate research project in Glacier National Park. I have a job offer right now with a ski retailer in the Twin Cities. I also have a job interview at various environmental consulting firms in the Twin Cities. I really like water, so I'd love to stay involved with science. I think I'll stick around here for a year or two. My sister is a junior in high school so I want to be here for her.
How would you describe your personal growth at Macalester?
It's hard to separate the personal and academic. It's so fun to be leaving Mac with a very clear passion. I read the book "Cadillac Dessert," by Marc Reisner. It's the story of water in the American west. I was fascinated that the Colorado River no longer reaches the ocean; it's miraculous that we've tapped our resources so dry. Having that in the back of my mind to propel me forward is really a cool thing. A lot of people show up having no idea what they're doing. I've become — oddly enough — less ambitious. I have less of a desire now to have a crazy high power job and travel the world. I would much rather enjoy small things now: coffee in the morning, tea in afternoon, beer at night. I now focus on relationships more than the accomplishments you can easily write on paper.
What kind of challenges have you faced at Mac?
My athletic career has been challenging. I spend 20 hours a week running. I have unfortunately been injured in some capacity every season. It doesn't seem to happen with that frequency to anyone else. I've had to realize that it's not about my own performance or time or fitness; I'm there to help the team succeed and encourage my teammates. I hurt myself early this season and won't be able to compete. I have a thesis to write and tests to pass but I'm still forcing myself to go to practice.
How have you learned to manage everything you have going on here at Mac?
I know what I like to do and I do essentially only that. If something doesn't engage me I just don't do it. I've gotten pretty good at saying no. I'm also a Google Calendar pro. I'm so excited to do the things that I do and it all seems to work out. My professors are able to provide me a degree of academic flexibility. I think it comes down to liking what I do because then the time I put into things is not work, it's play.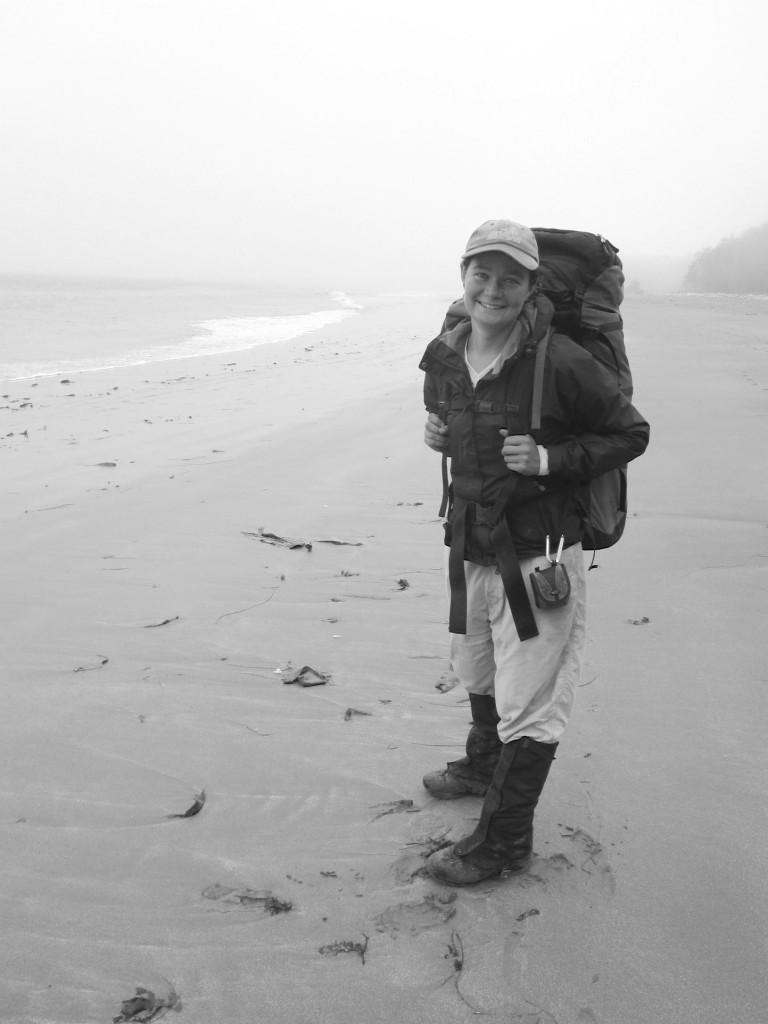 How do you feel about commencement?
Commencement should be fun. When I give my seven-minute story, I'll be shaking the entire time. It's only natural and won't interfere with my performance. I'm certainly ready to be done with the more tedious parts of being a student; Sundays are never my own. I don't feel the pressure to leave Macalester that I did for high school. I enjoy what I have here. I like the routine that I have. While I'm not scared to leave, I'm not pressured to leave. I'm enjoying these few weeks. Being in the Twin Cities for another year makes the pressure less dramatic. I'm certain there will be many feelings over the next couple weeks and a few tears but also moments of great joy in between.
Are you excited to speak along with Paul Farmer?
My friends have been joking that my goal should be to outdo Paul Farmer. I'm also excited for President Rosenberg. We're doing a platform brunch before commencement where all the speakers and important members eat brunch in Weyerhauser. Me, my parents and sister will be sitting with Paul Farmer and President Rosenberg. My father is a physician and my mom is a nurse so they'll appreciate it more than I do. But I appreciate the selection; good job Mac.