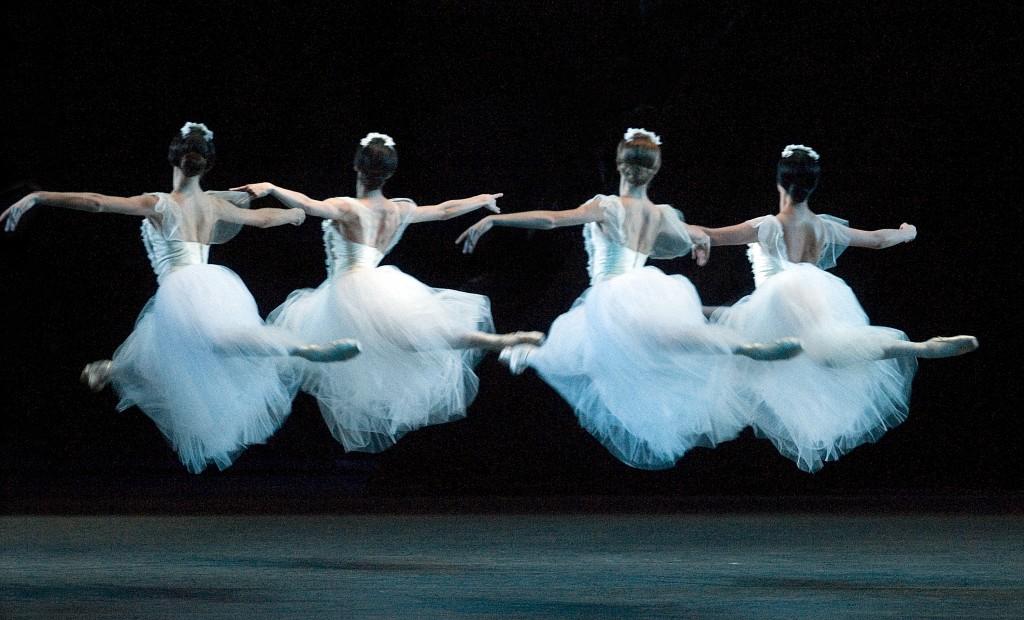 When I came to Macalester as a first year this fall, one of my biggest worries was that I would not have access to dance and the arts like I did back home. I have been a dancer since I was two years old, and ballet is one of the most important parts of my life, so leaving my Baltimore arts bubble (not a big one, but one I knew well) was a daunting step for me. I had been told all the statistics about the Twin Cities, that I would have no problem accessing all the arts I could ever hope for in an area that has "more theater seats per capita than any other in the United States besides New York." But I didn't feel confident that dance would feel as accessible here as it did at home. I was happily proved wrong when I found out that one of the most esteemed ballet companies, American Ballet Theater, would be travelling to Minneapolis to perform "Giselle" at the University of Minnesota's Northrop Theater.
I had the great privilege of attending this show last weekend, as part of the Northrop Theater's Grand Reopening. I had never seen the full version of "Giselle" live, something of a sin in the world of ballet. "Giselle," the oldest continually performed ballet in history, tells the love story of a peasant, Giselle, and a royal count, Albrecht. When Giselle finds out that Count Albrecht is in fact engaged to the daughter of a prince, Giselle literally dances herself to death, and becomes a "wili," a spirit of unrequited love. Giselle is initiated into the sisterhood of wilis, whose mission is to force any male they come across to dance themselves into death, which seems only fair since they died due to the simple fact that their respective fiancés failed to marry them for some reason or another. (I recognize that this is very problematic – but the ballet is so beautiful, one can't help but overlook these implications!) Giselle and Albrecht finally dance one of the most heart-wrenchingingly beautiful pas-de-deux in ballet history as Giselle rescues Albrecht from the vengeful wilis.
Isabelle Boylston, one of ABT's soloists and Giselle in this performance, was truly captivating in her role as both peasant and spirit. Although her dancing may have come across as effortless and uncalculated, the soloist was tasked with the incredible feat of dancing as two entirely different personas in one ballet. Other dances that do this, notably "Swan Lake," use two different dancers to achieve this goal, making Boylston all the more impressive with her flawless portrayal of both a love-struck peasant girl, giddy with the prospect of marrying, and an ethereal spirit, tainted by the realization of her lover's infidelity. Being a dancer myself, although of course not to the same degree as Boylston, I could feel and see the hardships of this taxing role, and was so impressed by her truly unique ability to dance in such a multifaceted way. This particular performance of "Giselle" was also exceptional to me as I was able to see one of my most favorite and admired soloists, Misty Copeland, dance in the role of "Peasant Pas de Deux," one of the most famous variations in ballet history. Copeland's execution of this extremely taxing section was equally as inspiring as Boylston's execution of her starring role. Truly, every dancer in this piece, as would be expected from one of the world's top tier dance companies, was both technically "en pointe," and artistically inspiring.
I regret not seeing "Giselle" in its entirety at an earlier age, because as I was learning the variations from the ballet I did not fully understand the context in which I was dancing. The variety found within this one ballet – love and death, mortal and immortal, peasant and royal, the village and the grave – all contribute to its incredible diversity and impressive complexity, especially given its origins in the mid-1800s ballet world. Had I learned the variations from this piece while simultaneously understanding the weight of its contribution to ballet's history, I'm sure I would have taken it much more seriously. Though, as an eager thirteen-year-old learning "Peasant Pas," the only thing that seemed important was how much my feet and toes were killing me as I just managed to remember the choreography. However, I also feel lucky to be discovering "Giselle" just now, in a phase of my life in which dance has become both an academic and physical pursuit. By seeing "Giselle" now, I was given the great comfort of knowing that dance, even classical ballet, would be available to me as I embark on this new adventure in the Twin Cities. Therefore, I should thank American Ballet Theater for reminding me of the great opportunity we all have at our fingertips here in the Cities, and for opening my eyes to the availability of the art I most especially love, right here in Minnesota.