Election Guide 2014: AAC Chair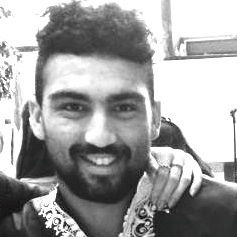 Traditionally, MCSG sends us biographies of the candidates for us to publish, but this year we opted to distribute our own questionnaire to all the candidates. We hope that these responses are informative and helpful as you go about making your decisions on who to vote for this year. We have chosen not to endorse candidates this year.
Megan Renslow '15
Why are you running for this position?
While on the AAC last semester, I discovered how much I loved this committee. Macalester is highly academically focused, making the AAC a vital component of our school. From the Textbook Reserve Program to the Alumni Fair, we strive to better the academic career of students. I am running for AAC Chair because I believe it needs to continue its dedication to students and also evolve into having a greater presence on campus. As chair, I would try to hold more events that focus on helping students connect with professors and alumni, which would hopefully increase the amount of opportunities presented to them after they finish their academic journey at Macalester.
What experience do you bring to this position, and what do you think you could contribute to MCSG and the Macalester community if elected?
For the last couple years, I have been a 2015 class representative. Further, I served on the AAC last semester. With this experience, I believe I already know of the obstacles the AAC faces when it comes to changing the inner workings of Macalester and have a better strategy for solving them. I am not afraid to voice my opinion and fight for what students want. With each year on MCSG, I think I have fine-tuned my ability to be respectful yet firm when it comes to advocating for students. I will always listen to the academic concerns of students and try my best to find a solution.
What goals do you hope to achieve if elected?
Last semester as a committee member, I helped plan the Alumni Fair which recently happened in February. I found there were not enough opportunities on campus for students of all majors to gather and talk with alumni about future career paths. Events may be held by individual departments, but I thought this was a way to "even the playing field" and give every major the chance to be represented by alumni and for every student to have the opportunity to ask them whatever question they wanted. If elected, I would continue to have events like this. The AAC has been very dedicated to behind the scenes work of the Textbook Reserve Program and asking professors to respond to questionnaires to better help students choose their classes. However, I think it's time for the AAC to also step out of the shadows and directly interact with students. By holding events that invite professors, students, staff and alumni, I hope to create a better way for students to not only benefit academically while at Macalester, but find connections that could be helpful after graduation.
How would you describe your leadership style?
As I mentioned before, I am firm but respectful and strive to carry this over to leadership positions. I am a good listener and find that the best ideas do not come from one person, but from a collaborative group.
Is there anything you would change about MCSG? If so, how would you seek to achieve that?
Finally, the biggest question of them all. I honestly believe that each committee on MCSG works very hard to succeed at their individual goals. However, as an entire government, we tend to not get as much done. This can be blamed on a variety of issues ranging from bureaucratic processes to debates within the legislative body. If elected, I hope my time on the executive board of MCSG could change this. If MCSG as a whole could achieve the amount of things each committee takes care of, we would be unstoppable. I'm not going to lie, completely changing MCSG is an incredibly hard task. However, I think we should encourage more students to attend our meetings. This could mean contacting Political Science professors and inviting classes in to see how Macalester's student government works or even just letting students know it's okay to come for part of a meeting and leave when they have to. By having students attend the meetings, there may be an increased tie to acting upon what students need rather than having meetings that end up in a stalemate.
What academic issues do you plan on advocating for as AAC Chair?
As I mentioned before when addressing my goals, I believe there needs to be more events held by the AAC to help bridge the gap between professors/staff/alumni and students. The academic career of a student does not need to be limited to textbooks and syllabi (although very important components), but should also include how their academic experience will translate to life after college.
Ari Hymoff '17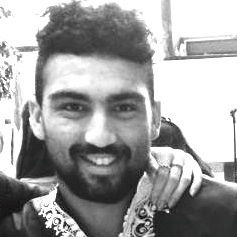 Why are you running for this position?
I'm running because I believe I have "a very specific set of skills" (Yeah, I just quoted Liam Neeson) that will help me tackle a few key issues that I see with the academic system at Mac.
What experience do you bring to this position, and what do you think you could contribute to MCSG and the Macalester community if elected?
In high school I was the student representative on the Portland Board of Education. I helped generate a student opinion that I would present to the Board on key issues or decisions. Much of what I worked with was in academics and finance. Similarly, my student employment is Communications Manager of MCSG, so I attend all meetings and have a fairly good idea of the conduct and duties that come with being a good representative. I think I could contribute to Macalester through my action-based mentality if elected.
How would you describe your leadership style?
Action-oriented. Firm when I need to be, but flexible otherwise.
What academic issues do you plan on advocating for as AAC Chair?
There are four areas of Macalester's academics I would like to focus on as AAC Chair. I would like to stress that these areas are in no way in order of priority and are all equally important in my view.
Making the ACTC more available/accessible
The ACTC is a wealth of resources, opportunities. Unfortunately, there is a disconnect between Macalester students and knowledge about the works of ACTC. I would like to publicize ACTC more and open up this underutilized resource.
Senior – First-year mentorship
As a first-year on campus, there are very seldom opportunities to meet upperclassmen. Upperclassmen, especially seniors, are an untapped wealth of resources that could really help first-years gauge their future at Macalester. I would like to create a Senior-First Year advisory/mentorship, where seniors can show first-years the cool things they are doing in the community (i.e. scholarships, job opportunities, etc.) and precisely how they can also achieve similar goals. This allows first-years to plan out their college career accordingly, something I know would have been useful for me.
Study Abroad at Macalester
Macalester has done a wonderful job by providing many students with the opportunity to study abroad in some form over the course of their college career. That said, the Study Abroad Office lacks basic transparency with their decision-making process. Also, the timetable for study abroad decisions doesn't give students the proper amount of time to reshuffle their lives if their proposed plan is altered. I will meet with study abroad officers and work to create a protocol for informing applicants of their status and the specific reasonings for the decision; as well as a system that will help students who have to alter their proposed plan [and provide a] clear avenue in which to do so. Also, I would to move up the study abroad deadline, so that the decisions would come out earlier and the prospective study abroad students can change their plans if need be.
Diversity
I am very much in support of the Faculty Diversity Bill that the current chair put forth, and I would like to continue the committee's commitment to making Macalester a more diverse setting. I would like to explore Macalester's geographic diversity or lack thereof.
Within the US, Macalester almost exclusively does admissions visits between Boston and New York on the East Coast, the Bay Area in California and the Midwest. There are no visits in the South, where Macalester is very underrepresented. I would like to talk with admissions and see if there is a way we can mutually grow Macalester's geographic diversity.