Election Guide 2014: Candidates for Vice President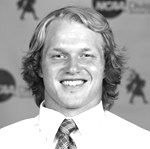 Traditionally, MCSG sends us biographies of the candidates for us to publish, but this year we opted to distribute our own questionnaire to all the candidates. We hope that these responses are informative and helpful as you go about making your decisions on who to vote for this year. We have chosen not to endorse candidates this year.
Note: Vice President also serves as Chair of the Student Services and Relations Committee
Abaki Beck '15
Why are you running for this position?
Honestly, my interest in MCSG came because I found that a lot of people who I see as allies in MCSG are graduating, and I think it's important to create that continuity. I hope that, as Vice President and Chair of the Student Services and Relations Committee, I can be used as an inside resource to students who are interested in organizing around issues; though I love Macalester, there are a lot of annoyances as well. Why are the all-gender bathrooms hidden? Why is there no food over spring break?
The school and our experience will only be improved if we actually do the work. As a member of a small cultural organization, I know what it is like to feel underrepresented on campus. When attending MCSG meetings in the past, I often felt intimidated. As vice president of MCSG and Chair of the SSRC, I would strive to make sure voices are not silenced within or because of MCSG, and that all student experiences are valued.
What experience do you bring to this position, and what do you think you could contribute to MCSG and the Macalester community if elected?
Here at Mac, I hold various leadership positions, as co-chair of Proud Indigenous People for Education [PIPE], a Tour Guide Coordinator, and a program planner for the Department of Multicultural Life. Most notably, I was one of three students who planned the PIPE pow wow last year. This involved budget management, publicity, and collaborating with groups from all across Minnesota. It ended up being the largest cultural org event last year, with hundreds of people in attendance. As a student of color, I am of course a huge supporter of the recently passed faculty diversity bill, and will continue to support that and hope to work on similar initiatives in the future, in order to validate the experiences of all Macalester students — not just those identities most represented in MCSG.
What goals do you hope to achieve if elected?
Having served on the student planning committee for the recently passed faculty diversity bill presented to MCSG by Merita [Bushi '14] and Alvin [Kim '14], I will continue pushing this issue and supporting student activism on campus. For me, this means helping students navigate Mac's bureaucracy and supporting their activism that would improve campus life for everyone. Since the faculty diversity proposal will of course continue to be a conversation within the administration, MCSG members and other students will really have to be active in continuing to push for this to show our support. MCSG's support for an issue shouldn't stop at a vote.
How would you describe your leadership style?
I think my leadership style is rather collaborative. Mutual respect and communication are incredibly important in creating a positive group dynamic. As a co-chair of PIPE, I try to spread out the responsibility as much as I can, and never make a decision or send an email without the approval of everyone involved. At the same time, as my co-workers know, I'm not afraid to share my opinion and always stand up for what I believe in, which can often be difficult in group situations.
Is there anything you would change about MCSG?
If so, how would you seek to achieve that? I think accountability is really important, because even I find myself voting for people and then never knowing what they do or if they're even supporting my interests. So I think one thing that could be done is to publish voting trends of MCSG members to hold MCSG members accountable. From the meetings I've attended this year and last, I've personally kept track of who votes which way for things I'm interested in, and this has helped to inform my decisions on who my allies in MCSG are. I think if people actually know what MCSG does, and who is actually being represented, it's more effective for everyone. I also think all MCSG members should be required to go through an Allies Training to create a more respectful and inclusive environment.
Are you looking at new ways to improve communication between MCSG and the student body?
If so, what are they? I think communication can always be improved. For me personally, I feel like there is often a disconnect between MCSG and the general student body, in part because so few people attend meetings or read the meeting minutes, and in part because MCSG can do more to reach out to students. Last year, I helped organize an "Ask an Indian" campaign with PIPE. Basically, we got questions from students and made a response video, which garnered hundreds of views. I think forging a similar conversation between MCSG and the student body could be effective as well. And like I mentioned earlier, accountability is really important as well. I think people will be more invested in MCSG if they actually know what MCSG does, which at this point is kind of hard to find out unless you attend a meeting or dig deep on the website. I think publishing voting of representatives and execs, promoting the meeting minutes on the MCSG Facebook page, and doing other educational campaigns could help improve communication.
Do you have any specific projects that you are thinking about for next year?
I, as Vice President, and hopefully MCSG as a whole, should continue to support the faculty diversity bill in all of its stages. Additionally, I really would like to push to get greater access to all-gender bathrooms on campus. I know this is something that other members of MCSG and other Macalester community members have worked on as well. While they do exist, many of them are in obscure places and don't seem "inclusive" at all. Both this and the faculty diversity bill speak to me in that they are about providing actual representation and support — not just representation in terms of vocabulary and a few tokens.
At the same time however, I think MCSG and the SSRC should always be responsive to what students are already organizing around on campus. How can MCSG be helpful in supporting these groups and campaigns, beyond funding? How can MCSG help student organizers navigate the bureaucracy of Mac?
Konnor Fleming '15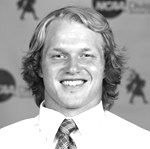 Why are you running for this position?
I'm running for vice president because I believe that it is a terrific opportunity to become more involved with the student body as a whole. I think that there has been a disconnect between what goes on in MCSG and what the student body learns about. By running for vice president, I am hoping to present myself as an individual who students can associate with and who they feel comfortable coming to, and using this connection help make the disconnect between what goes on behind the big, bad walls of the Weyerhauser Boardroom (where MCSG meets) and everything that Macalester has to say and wants to see.
What experience do you bring to this position, and what do you think you could contribute to MCSG and the Macalester community if elected?
Having been involved in athletics for almost my entire life, I have learned a lot about what it means to be a leader, but also what it means to be a leader while simultaneously being a team player. This experience would serve very valuable, as it connects directly with the leadership component of the Vice President of MCSG, as well as the leadership involved with being SSRC chair, while also giving me the experience working with others and acting in a cooperative effort towards a common goal, which I believe is very important for the vice president (or any MCSG executive) to be able to do with the student body.
How would you describe your leadership style?
I would describ1e my leadership style as, at risk of sounding cliché, adaptive. I say this because I don't believe that there is any one way to lead. There are moments when a stronger, more firm leadership style is called for – when deadlines are approaching and tasks need to be delegated or get done, then it is important to be able to lead in an authoritative manner. However, when there is uncertainty and confusion within a group, then it is important to be able to lead by example. I believe that the positions of Vice President and of SSRC Chair do not present any one challenge or situation that a singular leadership style can be adopted for. My leadership style, therefore, I would describe as whatever is required of me.