Censorship in colonial france// A Film Review At the Walker
"This is a rare moment in history," Sheryl Mousley, film and video curator, assured the sparsely populated, yet rapt audience gathered at the Walker Art Center's film program this past Saturday. This week's showing, entitled "Censorship in Colonial France: Returning The Gaze," was part of the film series "A Riff on the Rif: In the Spirit of the Cinematheque Tangier," with films selected by Mousely, artist Yto Barrada, Charles Sugnet of the University of Minnesota, and Macalester's own Joëlle Vitiello. The three films shown — Statues Also Die (Les Statues Meurent Aussi), Afrique 50, and Sand and Blood (De Sable et de Sang) — were grouped together in order to "mirror [the physical] exhibition," "Album: Cinematheque Tangier, a project by Yto Barrada", currently taking place at the Walker. All of the films, while distinct in the cinematographic choices of the directors, were united by the common theme of colonialism in various countries of Africa. Mousley urged to these Walker regulars that they were witnessing a unique moment. Introducing and readying the audience for the surprisingly truthful, heartfelt, and shocking series of films, Mousley explained that these films were "not easy to find."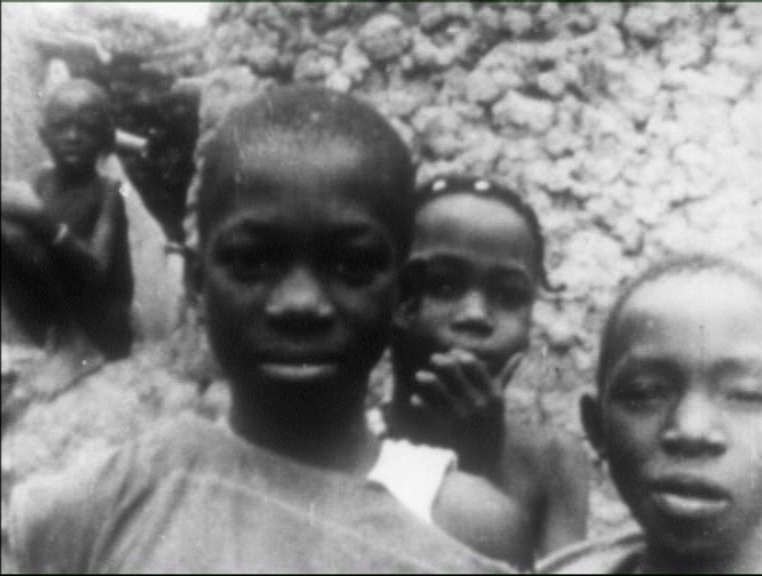 An emotional and articulate Joëlle Vitiello introduced the films. She told the audience that she was "extremely moved" by the "extraordinary adventure" that culminated in the showing of the three films — the first time she had seen them all on a big screen. She explained that in France, censorship was at its peak during the Algerian war. The French government was afraid that expository filmmaking would show French people the atrocities being committed overseas and discourage French support of colonialism. They put into law the Laval Decree, banning Africans in French colonies from making films of their own. Europeans had to get special permission, but their reels were almost always confiscated at borders and sometimes violently destroyed.
The first film, Statues Also Die (Les Statues Meurent Aussi) directed by Chris Marker and Alain Resnais, opened with a long sequence of shots of dramatically lit African statues in a black room. Marker's voiceover critiqued European attitudes and actions towards African sculpture, focusing on "the gaze" of white people looking in on a foreign world trapped behind glass. The statues are robbed of context and their meaning is lost as white people "claim the role of ancestor" and absorb African art into their own histories. A particularly striking shot: an African man works on a craft as a white man leans over him and shows him how to use the small hammer "correctly." The craft that the African man is creating will not be recognized for its own artistic merit; it will not be in the Louvre, but in an anthropological museum.
The next film, Afrique 50, was directed by a seasoned René Vautier. Amidst many setbacks, including the stealing of his film, his arrest, and a hunger strike, Vautier managed to sneak a third of his reels past the Laval Decree. In Afrique 50, images of rural West African children staring deeply into the camera, flashed across the screen. Their captivating eyes gazed straight into the audience, proving their curiosity and awe. Coupled with these images were others of the torn apart village, crying infants, and the corpses of Africans in the mud. Despite his hardships, Vautier's intensely unique commitment to his art resulted in an incredibly breathtaking film, and the title of "the father of Algerian cinema".
The final film, Sand and Blood (De Sable et de Sang) (Michel Le Thomas), opened and closed on a now 80-year-old Vautier: a ruddy-faced, grandfather-ish Breton, sitting in the sunlight and talking about his experiences in an old Mauritanian mining village called Akjoujt. Vautier had given a camera to a local man, Hamid, who had shown interest in filmmaking while Vautier was working there. The film was a product of Hamid's found reels, which showed active marketplaces, long shots of oil wells and locals chatting and smiling. Hamid had tried to get to France after shooting the film, but was killed by police; his camera, with Vautier's name on it, was found in the sea and presumed "stolen." His film remains an uninhibited, authentic take on his local community, a documentary of his own world through his own eyes.
Yet this intriguing series of films was nearly working against its own mission. We turn to the mediums of film and photography to prove occurrences and promote awareness. In this context, these films were attempting to bring an awareness and proof of colonialism in many countries of Africa—pointing to the damage that a European presence can create. However, each film displayed Africans through the gaze of the Europeans (even Hamid's reels were bookended by Vautier's recollection of him, as if we needed justification by a classically-educated European filmmaker before seeing his film). Thus, are these filmmakers disassociating themselves from fellow Europeans who caused the horrors of colonization? Are they able to record the terror and pain of colonized Africa because they do not feel responsible?
However, the very nature of film renders one person more control. The filmmaker establishes the gaze by deciding what to capture, what to show, and how to present it. Scholars have even referenced how the phenomenon of photography is not dissimilar to the act of colonization. Taking a picture or filming a scene, much like colonizing a country, is an act of seizure and an attempted erasure or absorption of a different culture. Not only did this series remind us of the atrocities committed by the French government during the Algerian War, but it also provokes a critical assessment of the showing of these films today.