Style File: Duchess Harris
The Mac Weekly talks with Professor Duchess Harris of American Studies, who wrote an article about black women's style entitled "This is What a Feminist Professor Looks Like" for the Minnesota Women's Press.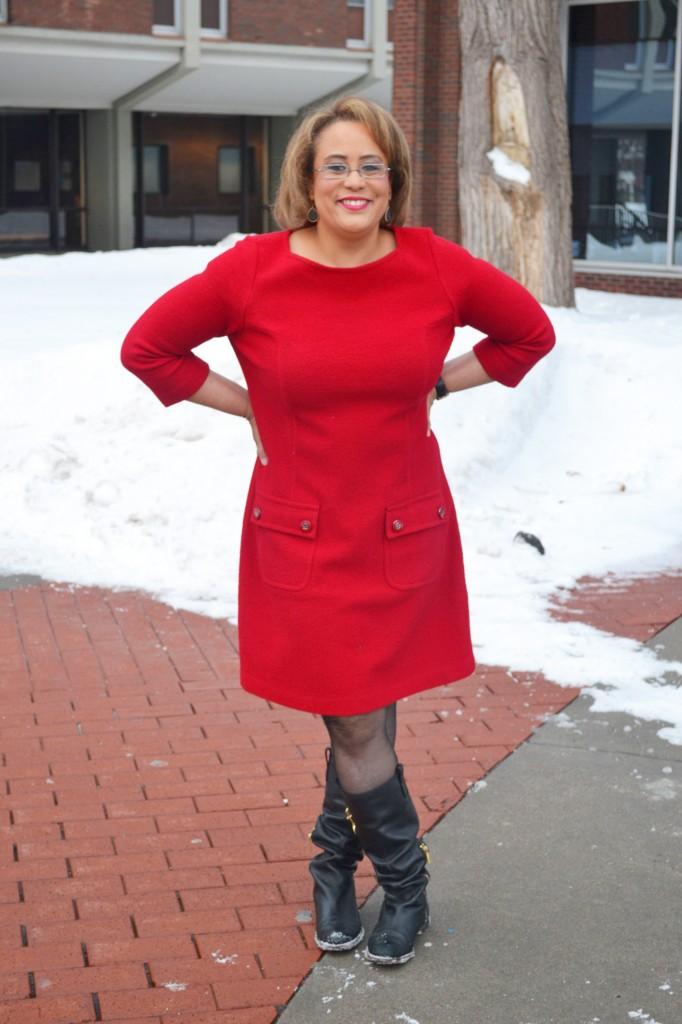 TMW: How would you characterize your style?
DH: Anything that takes me through my day with confidence.
TMW: How has your style changed over the years and with different jobs?
DH: I started working at Macalester when I was 25, so I put a lot of effort into distinguishing myself from the students. I was pregnant three times in my 30s, so I had quite an extensive maternity wardrobe. Now that I'm in my 40s my favorite designer is Ming Wang.
TMW: Do you think there are certain expectations for the style of women in the workplace, specifically black women?
DH: In the February 2014 issue of Elle Magazine, there is an article entitled, "Why Can't a Smart Woman Love Fashion?" The author writes about black feminist novelist Chimamanda Ngozi Adichie. This Nigerian scholar was accused of being "overdressed" on an American university campus when she wore what she was accustomed to wearing on a Nigerian campus.
TMW: How do these expectations influence your daily choice in outfit?
DH: I am aware that people perceive me to be "overdressed" as well, but after 19 years at Macalester, people expect it.
TMW: What kind of reception do you get from students and collaborators about your style?
DH: I had a student once who counted how long it took for me to repeat an outfit. The answer was three weeks.
TMW: Do you see a shift in attitude about black women's dress? Are things changing?
DH: I think there are a lot of images in popular culture of powerful black women in politics who are fashionable: Michelle Obama, Valerie Jarret, and Susan Rice.
TMW: How do you see your style evolving in the future?
DH: When I'm 92 I want to look like Ruby Dee. I hope I'm retired by then.
TMW: Where do you purchase your clothes?
DH: My favorite store is Von Maur.
TMW: What is your ideal work outfit? How does it differ from a weekend one?
DH: I have a three-quarter sleeve red wool David Lawrence dress that I bought at the Australian American Studies Conference. It's just perfect. You wouldn't recognize me on the weekends. No fashion, just Mom.