Rodeo Review: The night cowboys changed my life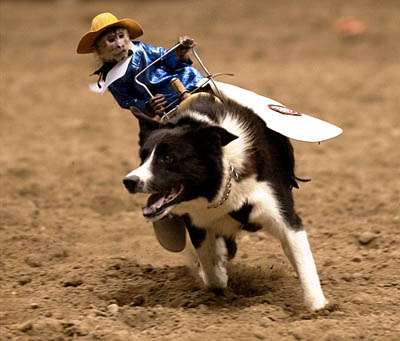 Did you know that riding a 2,000-pound bull for eight full seconds is pretty close to impossible? Did you know that riding a bull for eight seconds is harder than riding a horse for the same amount of time? Did you know that these are both activities that people our age actually do for a living?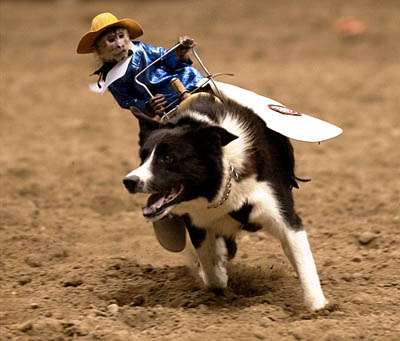 I watch Friday Night Lights. I know that rodeos are real. But I went to my first rodeo—which claimed to be the World's Toughest—last weekend as it was passing through town, and the whole experience was all the amounts of rough, rowdy and rustic that I was hoping for (yet much more than I could have expected). From what I thought I understood going into this, the rodeo was sort of like the circus: in my mind my evening would be filled with run-of-the-mill people who, in their passion for putting on a spectacle, would slip into their cowboy costumes for a few hours and show us how to rope some barrels. There actually was no barrel tying, so I was let down on that account, but more importantly I was just plain wrong about who these people are.
When rodeo cowboys strap on their chaps and dust off their boots, they're not just playing along for our enjoyment; they're entering a contest for which they spend the rest of their time preparing.
Anthony Lucia, a "nationally known trick and fancy roper turned rodeo announcer," set the mood for the night with his quips about "life down South," much of which made references to his inability to cope with the Minnesota weather for the weekend. Lucia's bits were occasionally enhanced by the company of the rodeo clown—yes, fellow northerners, those exist—who could make even the least amused audience member laugh (unless you're the type who has an irrational fear of clowns because you watched too much Rugrats as a child).
But the core of the show was focused on a good handful of strapping young cowboys to whom Lucia kept referring as "eligible" and who very satisfactorily entertained the not-quite-filled-but-good-enough Xcel Energy Center with their bareback riding, saddle bronc riding and bull riding. In one contest after another the young men had to remain seated on an obviously insane horse or bull (editorial on the questionable methods by which rodeo animals are trained in next week's issue, maybe) for eight seconds without being thrown and possibly trampled. The scoring system was a little unclear to us all, but for the sake of simplification I'll just say that the judges seemed to award more points for a longer ride on an animal. Do with that assessment what you will, I'm sure your imagination will take you somewhere appropriately strange.
Though the cowgirls of the World's Toughest Rodeo only hit the arena once, in a barrel racing contest that made me wish that I had continued on in my elementary school horseback riding days, they were racing for the national title in a competition that actually wound up being pretty nail-biting (though again, I may be making up my own scoring system). The way they caught sharp turns and sped around three barrels strategically placed within the arena created that kind of envy you usually only get when watching Olympic gymnastics.
But the most enthralling part of the evening was undoubtedly the halftime performer: Whiplash the Cowboy Monkey. Yes, he's a monkey. Yes, he wears chaps. And what I bet you didn't expect is that he doesn't just stand there smiling for the camera; for the past 24 years Whiplash has been traveling the country herding sheep atop a border collie, just for our entertainment. The duo has become famous over the years, making visits to a number of news and talk shows over the years that seem to have exhausted them a bit; every so often Ben, the collie, would lay down for a quick break before resuming his herding duties. Nonetheless, this act was really a sight to see; if you don't believe me until you see it for yourself, I actually don't blame you.
Ultimately, what I took out of this experience was a new desire for two things in life: a pet monkey and a cowboy for a husband. See y'all in San Antonio!