Macalester org not the same old song and dance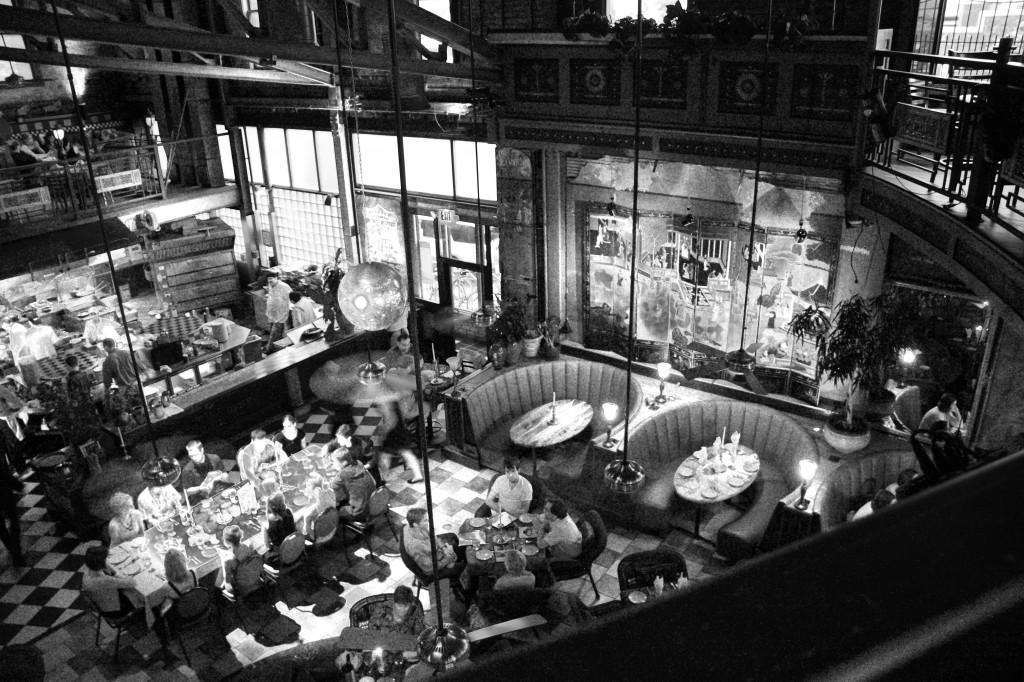 Dancing in the Twin Cities, an unofficial Macalester organization created last year by Tess Huber '16, arranges student excursions to nearby dance clubs. The group heads out once or twice a month to Cinema Ballroom across the street from Macalester, or Loring Pasta Bar in Dinkytown, Minneapolis. While these clubs are salsa- and Latin American-oriented, students can post about and organize other dancing events on Facebook.
Both experienced dancers and those with no experience join Dancing in the Twin Cities. Shannon Mahedy '17 has been to Loring Pasta Bar twice.
"I've taken hip-hop, belly dancing, ballroom, and salsa classes. However, last week many people came who had never danced before. They were a little intimidated, but they ended up having a great time," Mahedy said.
From noon to 11 p.m., the Loring Pasta Bar tends to draw diners looking for a quality, upscale meal (it managed to earn an 85 percent on Urban Spoon). It opens its doors to expert and novice dancers at 10:15 p.m. and invites them to share the floor with its live band, The Salsa Police. The only requirement is that patrons bring an I.D. to validate that they are at least 18. The cover charge is $8 on Fridays and $10 on Saturdays.
Originally a movie theater built in the 1920s, Cinema Ballroom now focuses on structured dancing lessons. There is a salsa class and a "practice dance party" on the fourth Friday of every month from 8 to 11 p.m. The Cinema Ballroom is open to all ages, and its cover charge is only $6 for students.
Group outings are usually organized for Fridays and Saturdays. A typical night involves meeting in the Campus Center at 10 p.m., taking an hour-long bus ride to Loring Pasta Bar, dancing until 1 a.m. and then heading back to campus.
Because of the limited buses running at that time, students often use taxis to return to Mac. The fare is usually split between five or six people, resulting in a per-person cost around $5. Of course, students can leave whenever they wish—if they can break away from the fun, catchy music.
Dancing in the Twin Cities has been one of Mahedy's highlights at Macalester.
"It's low-stress and really informal. It provides a perfect opportunity to get off campus, mingle with locals, and experience some of the Latino culture of the Twin Cities."
Huber is attempting to incorporate regular clubs into the agenda as well. However, this is challenging because many clubs only allow patrons under 21 years of age on Thursdays and Sundays.
New students are always welcome to join the group. Huber recommends that students looking to keep up on current outings join the group's Facebook page.