Minnesota Lynx win again, while WNBA loses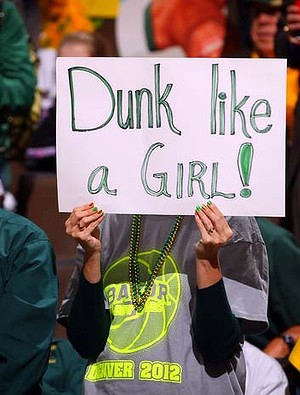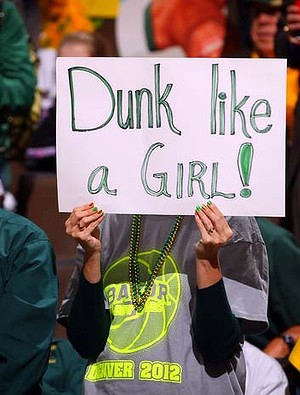 There is no question that, in terms of recent performance, the Minnesota Lynx have been the best local professional sports team by a long shot. While the disappointments of the Vikings, Wolves and Twins have received the majority of the press's attention, the Lynx have reached the WNBA finals in the past three seasons, coming away with two championships.
This season was their most dominant yet, as they swept all three of their playoff series. Three of their eight playoff games were won by over 20 points, and five by margins greater than 15. Led by sharpshooter Maya Moore and 2-time gold medalist Seimone Augustus, the team became only the fifth "major professional franchise" to sweep their way through the postseason.
Thanks to their recent triumphs, the Lynx have seen their attendance gradually rise in the past 10 years, despite the league average falling by over 1,000 fans per game. In the latest season, Minnesota was second in the WNBA with 9,381 fans per game. In comparison, the Timberwolves averaged 16,340 last season, the Minnesota Swarm (National Lacrosse League) averaged 8,741, and Minnesota United FC (North American Soccer League) has averaged 4,942 thus far in 2013.
Above average attendance has resulted in the Lynx being one of just a few WNBA teams that are profitable. The league lives year by year, in large part due to the support from the NBA and their commissioner David Stern. Many were skeptical of the league's future before the success of the 2013 season, where TV viewership grew by 28 percent, and ticket revenues increased by 18 percent. Wall Street 24/7 predicted that the WNBA will be one of "Ten Brands That Will Disappear in 2014." Unfortunately, women's sports fans have become accustomed to the uncertainty of their team's existences.
After the failure the WUSA (Women's United Soccer Association) in 2003, the US went six years without any major women's soccer league. This changed in 2009 with the creation of the WPS (Women's Professional Soccer). Their rosters featured the majority of the women's national team (USWNT), including stars like Hope Solo, Alex Morgan and the Brazilian "World Player of the Year" Marta. Despite the popularity of the USWNT, the league averaged attendances of about 5,000 fans per game in the three seasons before their disbandment. The NWSL had its inaugural season this spring and is heavily reliant on subsidies from the federations of Canada, Mexico and the US, and they have failed to secure TV contracts.
Attempts at profitable professional hockey and softball leagues have also failed.
What can be changed to make professional women's sports leagues more sustainable?
• Experiment with variations to the rules, format,and style of play
Let's face it. It's tough to sell a "lesser quality" version of an identical product. However, if we adjust the product to make it more unique, it could help increase the attraction. Tweaks in gameplay would help to intrigue fans of the men's leagues to check out different versions of their favorite sports. There are many possibilities for teams and leagues to consider, but in my ideal scenario, teams would be allowed to make changes for their home games, provided they get the league's approval. Imagine the Lynx playing at Target Center, where fouls earned teams five on four power plays, and then traveling to the Staples Center to face the Los Angeles Sparks, where a four point line is put in place. The possibilities are endless, and this would be a great marketing tool for teams and they could even give fans a voice in the process.
• Learn from successes of women's tennis and golf
In 2012, 16 WTA players banked over $1 million in 2013, and the average salary of the top 100 women was almost $250,000. The WNBA, in contrast, has an average salary of $72,000. The LPGA saw 78 of their golfers make six figures last year. Attendance at the LPGA majors is typically between 60,000 and 150,000 spectators, and tournament prize purses are paid for primarily by sponsors. Although tennis and golf are individual sports, their achievements must be examined. One key piece missing for women's leagues is the presence of big sponsors. While there are some, the amount of money given to the league dwarfs that of tennis, golf, and bigger leagues. Another element seen in these two sports is the partnerships with the men's sides of the games, the ATP and the PGA.
• Partner with men's teams
Similar to the partnerships of the ATP & WTA, and the PGA & LPGA, if men's and women's teams were able to form partnerships it should help fan's transfer their team loyalty into the other team. For example, women's college teams enjoy large attendances, as student's and fan's allegiances spill over into all of the school's sports teams. If a pro team like the Wolves were able to successfully market the Lynx as a part of the Wolves franchise, it could help both teams grow as their fanbases integrate.
• Create New Fans
The reality is that many men's fans will be hard to win over. Due to a whole host of factors, the majority of sports fans today are men. In addition to integrating male sports fans, attempting to create new sports fans in a mostly untapped market could produce huge dividends. Ultimately a change in culture could be what is required for women's sports to succeed.
• Capitalize on stars
USWNT players Alex Morgan and Hope Solo both boast huge followings on social media. In basketball, 6' 10'' Brittney Griner has achieved fame due to her incredible dunking and blocking abilities. Leagues need to do a better job of promoting these stars. In addition to big name players, interest in basketball, soccer and hockey are at their highest after the Olympics and World Cups. This momentum and excitement must be utilized. Teams and leagues must learn how to convert more of the high viewership numbers for major championships into "full-time" fans.
One thing is certain. The status quo in professional women's sports leagues is not working and change is needed. For these leagues to be successful, they need to attract a solid number of passionate and vocal fans who can help recruit others and give teams the attendance and TV numbers needed to stay out of the red, survive, and ultimately prosper.