Candidate Profiles: MCSG Financial Affairs Commitee Chair Election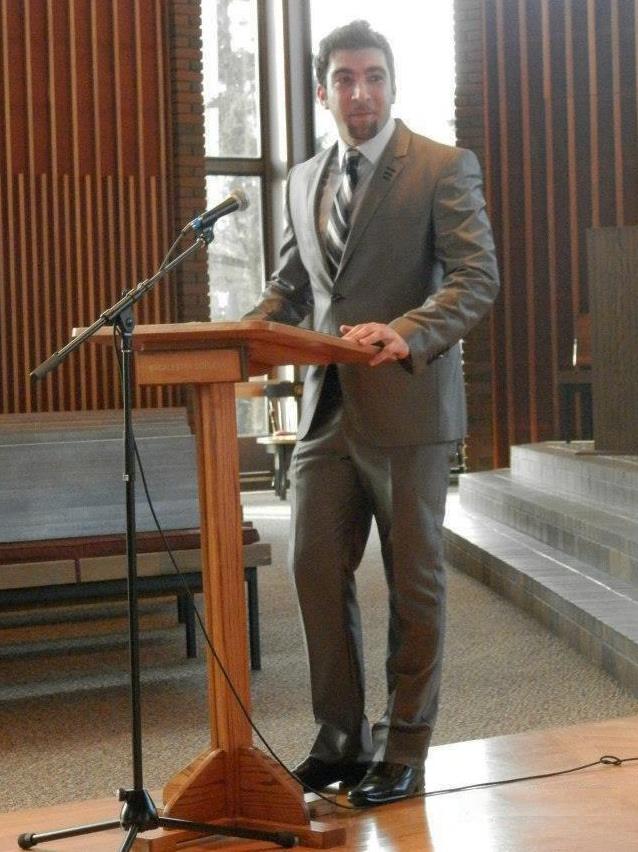 Bassem El-Remesh '16:
I have been involved with the FAC since my first weeks at Macalester. As a first year student, I ambitiously revived one of our school's cultural student organizations, the Middle Eastern and North African Association (formerly MESA). I took the leadership position without any training or assistance from previous leaders of the organization, and had to prepare our budgets without any previous knowledge of the process. Working with the FAC as chair of MESA, I managed to request budgets starting from $50 for a small event and up to $7000 to invite an incredibly influential Arab woman to campus to speak about women and the Arab Spring. During my second semester, I decided to pay it forward and apply for the FAC as an at large member. As a member of the FAC, I was exposed to the other side of the process. My job was no longer to request budgets, but rather to help others request budgets. I became more interested in serving the Macalester community rather than just the one cultural org that I was leading. My successful experience with the FAC has qualified me to be a Class of '16 MCSG Representative. Furthermore, it has allowed me to improve as an FAC member. I believe that my experience has put me in the best position to lead the FAC for the coming year and, hopefully, the years to come.
Benas Klastaitis '15:
My name is Benas Klastaitis and I am a junior Economics major, Media Studies minor with a possible Computer Science minor as well. I come from Lithuania, a country with one of the most underdeveloped stock markets in the world, which has been pushing me to pursue a career in the financial sector.
I am on the Financial Affairs Committee for the second year now. Importantly, I have also been actively involved in the block funding transformation process last year; I believe this experience is of crucial importance for this year's FAC chair position because the rest of the college is still adjusting to the situation and "digesting" the recent changes. The FAC chair will need a substantial amount of time and patience establishing the new standards, so it is vital to have a comprehensive understanding of these policies before explaining it to others.
I am a part of the wider college community through a variety of other means. I used to be a Residence Assistant and stayed in the residential life though occupying a different position; this year I am a treasurer for a newly established cultural organization, "Europa"; during the last three years I have also been periodically involved with Macalester Investment Group and finally this year I work as a Bloomberg Campus Ambassador at Mac.
Regarding the operation of FAC, I strongly support mechanizing the cash flows between the school and student orgs. It has been discussed numerous times that the FAC role involves too much micromanagement and therefore makes the whole process look less transparent than it should be. We are moving in the right direction; however, I am interested in further simplifying the process. Naturally, this is a long and difficult process, but I am enthusiastic about having an input in its development.
Ellen Washington '14:
I have really enjoyed working with and on student government in my time at Mac. I'd like to continue that tradition as FAC chair. I'm an excellent resource after working at the Information Desk and in the Admissions Office. I volunteered as an Orientation Leader twice and was an Orientation Coordinator too. I have been on the Mac Crew team for four years! As a sophomore I helped organized students orgs to challenge MCSG's lack of transparency and handling of rollover funds. I soon discovered that it was much easier to make change from the inside, therefore, I ran as a class rep. While on the LB, I served on the Student Organizations Committee and the Student Services and Relations Committee. I have held numerous other leadership positions such as serving as a BHM co-chair and serving on BLAC's exec board for multiple terms. I'm excited to see the block budgeting policy changes put into action. I am eager to make the FAC more flexible and give more agency to student orgs. That also means the chair can focus on the accounting side of the position. I would love the opportunity to get work on that aspect of the FAC. I feel that I could help make a smooth transition so that orgs looking for funding can start the year off right!